Why every football hooligan needs a fan scarf (VIDEO)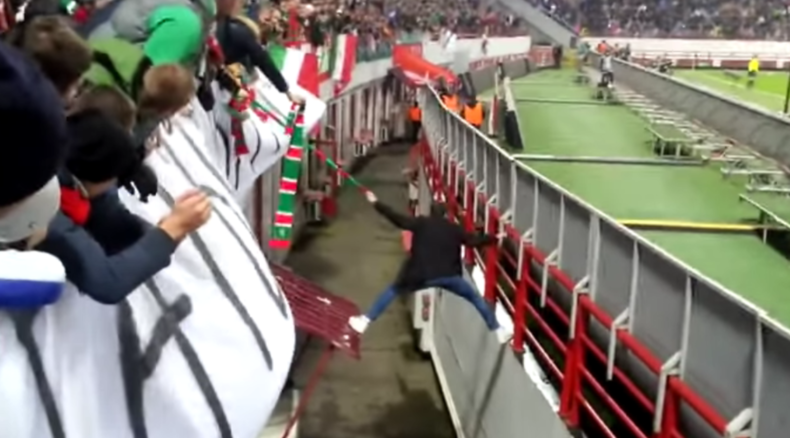 Football camaraderie knows no limits – especially the fan kind. This video shows one fan using impressive ninja skills to evade security, including using his scarf to exit the field and let his fellow fans hoist him up over the barrier.
Judging from the red-and-green colors, the mystery video depicts a Lokomotiv game against Turkish Besiktas in Moscow.
READ MORE: Sporting solidarity: Sports stars & teams aid refugees fleeing warzones
The happy fan can be seen darting in the opposite direction to security, before hopping over the first barrier separating the field from the fans.
It was the second barrier that proved toughest, but a daring escape was made possible in the end by the helping hands of fellow fans reaching out to grab their brother by the scarf and pull him over.