Iran's Supreme Leader approves nuclear deal, orders govt implementation on conditions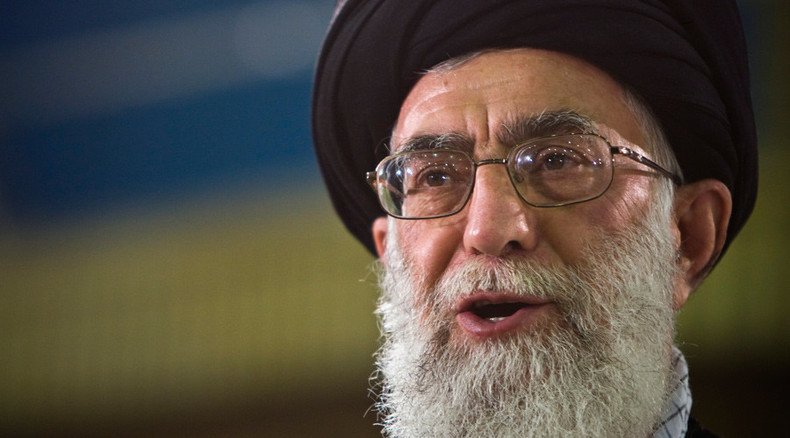 Iran's Supreme Leader Ayatollah Ali Khamenei has approved the nuclear deal between Tehran and world powers, ordering it to be implemented subject to certain conditions, his official website says.
In a letter to President Hassan Rouhani, Iran's highest authority said the US and European Union should clearly announce the elimination of sanctions against Tehran. Khamenei has warned that the deal has several structural weak points.
Khamenei adds in his letter that any remarks, suggesting that sanctions against Iran will remain in place for some reason, would go against the agreement reached between Iran and the P5+1 group of countries (the US, UK, France, China and Russia, plus Germany) over Tehran's nuclear program.
READ MORE: Iranian sanctions to be lifted in late 2015, centrifuge scrapping yet to start - nuclear negotiator
"Any comments suggesting the sanctions structure will remain in place or [new] sanctions will be imposed, at any level and under any pretext, would be a violation of the JCPOA," the letter states.
In mid-July in Vienna, Iran and the P5+1 countries finalized the text of an agreement on Tehran's nuclear program, dubbed the Joint Comprehensive Plan of Action (JCPOA). Under the JCPOA, limits will be put on Tehran's nuclear activities in exchange for the removal of all economic and financial restrictions against the Islamic Republic related to its nuclear program.
Last week the Iranian parliament voted in favor of the nuclear deal with world powers, preconditioned that international inspectors will only have limited access to Tehran's military facilities, IRNA news agency reported.
You can share this story on social media: