'Breach of human rights': Mass murderer Breivik to sue Norway for keeping him in solitary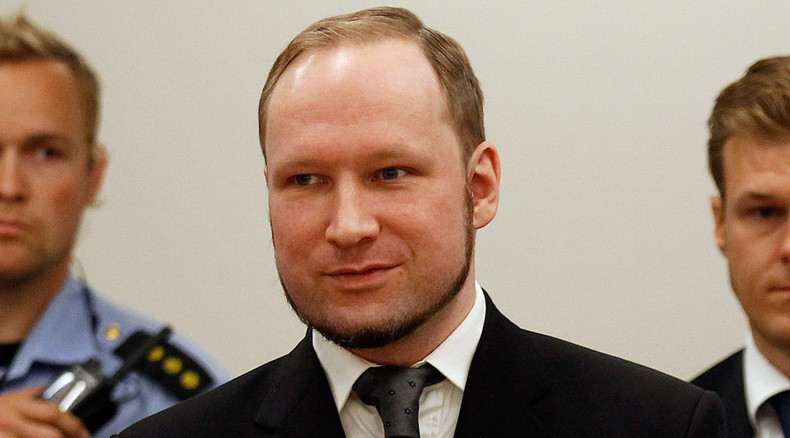 Convicted mass murderer Anders Breivik, who killed 77 people in a series of attacks in 2011, is suing the Norwegian state for keeping him isolated in his cell and restricting access to other prisoners, officers and visitors.
"There will be a court case about his prison conditions. We are arguing that his prison conditions are a breach of human rights. He has been held in isolation for four years," his lawyer, Oeystein Storrvik, told Reuters.
Breivik previously threatened to "go on hunger strike until death" if his conditions were not improved, but Storrvik said his client was now "focusing on the legal case."
Breivik was sentenced to 21 years behind bars – the maximum term under Norwegian law, which can be selectively extended – for killing 8 people with a car bomb and gunning down 69 more at a left-wing party-run summer camp. Since then, the 36-year-old has waged a near-constant battle against the authorities to improve his conditions.
Branding himself a "human rights activist," last year Breivik produced a list of 12 demands, and distributed them among the media. Among them was the replacement of his Playstation 2 with a newer model, access to more adult computer games, a more comfortable sofa, a PC rather than a typewriter for word processing, and a doubling of his allowance for "exemplary behavior".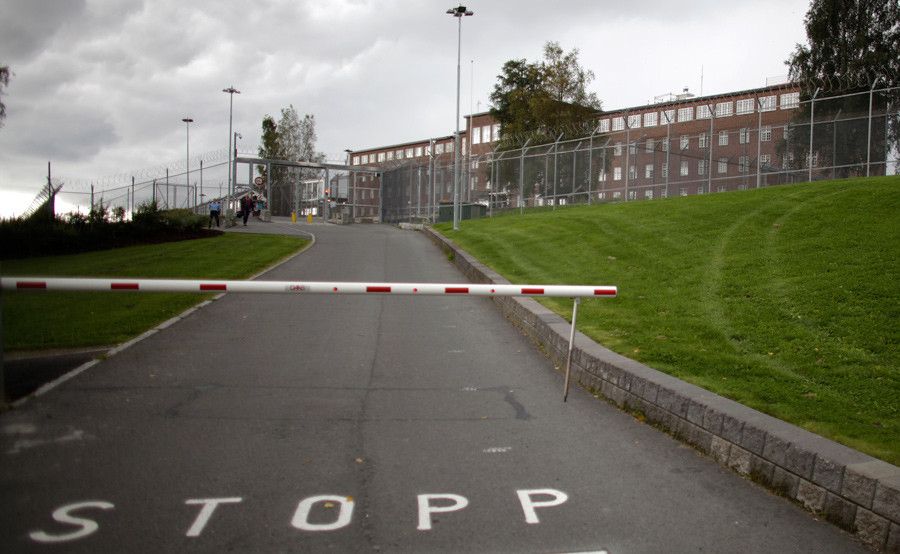 READ MORE: Norwegian mass murderer Breivik to sue Norway, calls isolation 'torture'
The current conflict began when Breivik reported "an escalation" of his maltreatment at the beginning of September. The mass murderer complained that he was moved to a smaller compartment, only allowed to leave his cell for one hour a day and received less contact with prison officials.
Breivik said the deprivations forced him to suspend his correspondence studies for a politics degree at the prestigious University of Oslo, where he enrolled earlier this year.
READ MORE: Norway mass killer Breivik admitted to Oslo University political science program
While Breivik is currently thought to be held at Skien prison south of Oslo, officials at his previous place of detention, Ila, claimed he was kept in solitary to prevent him from taking other inmates hostage.