Norway mass killer Breivik admitted to Oslo University political science program
Published time: 17 Jul, 2015 15:07
Edited time: 17 Jul, 2015 17:56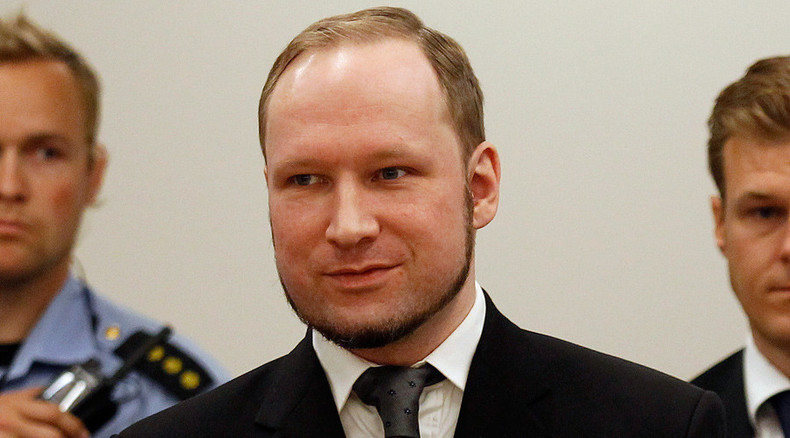 Norwegian mass killer Anders Breivik, convicted of murdering 77 people in 2011 attacks, has been admitted to a program at Oslo University, where some survivors of the Utoya massacre are studying. Others had friends or relatives killed.
Breivik however will be studying from his cell, the university's rector said.

"All inmates in Norwegian prisons are entitled to higher education in Norway if they meet the admission requirements," University rector Ole Petter Ottersen wrote in an email to AP.
READ MORE: Norwegian mass murderer Breivik to sue Norway, calls isolation 'torture'

Two years ago, Breivik was denied entry due to insufficient qualifications.

"He then didn't meet the admission requirements. Now his grades live up to what is expected," university spokeswoman Marina Tofting said.

Breivik is set to start his university program in August.

His conviction entails him studying from his cell, without any access to digital resources, and avoiding contact with university students and staff.

"The communication between the university and Breivik will take place via a contact person in prison," rector Ottersen said, as quoted by AP.

The 36-year-old mass killer is serving 21 years behind bars over attacks in Oslo and at a Workers' Youth League (AUF)-run summer camp on Utoya Island four years ago.
READ MORE: Breivik wants to create fascist political party 'to prevent massacres'

Norway has a rehabilitation-focused justice system that is set to assist the prisoners to get ready for life after years behind bars – and that includes rights to higher education.

"I realize there are many feelings involved here. He tried to demolish the system. We have to stay faithful to it," Ottersen said.

Since his 2012 conviction, Breivik has been studying in jail.

Next week, Norway is to open a 'July 22 Center' in Oslo, with information and exhibits about the attacks.

Some relatives and survivors are concerned it risks becoming a 'Breivik Hall of Fame', Reuters reported.