Breivik wants to create fascist political party 'to prevent massacres'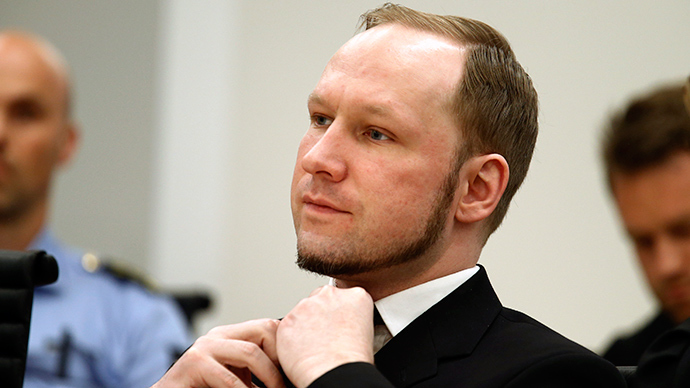 Norwegian mass killer Anders Behring Breivik, jailed for the massacre of 77 people on the island of Utoya in 2011, wants to establish a "fascist" party from prison. The purpose of the party, he says, would be to prevent a repeat of massacres like his.
Breivik laid out his ideas in a 34-page letter that he sent to AFP, which the news agency received on Friday. Written in Norwegian, it was titled 'Anders Behring Breivik, party secretary and parliamentary candidate for the NFP & NL.'
In the letter, Breivik speaks at length that he would like to spread his ideology through non-violent means. He claims he has "converted" to democracy since being jailed for 21 years in August 2012.
The killer of 77 people – mostly youths – says he is committed to making changes and hence wants to start his own party, called the Norwegian Fascist Party (NFP) and the Nordic League (NL).
"My heart bleeds as an ex-militant for the barbarity I perpetrated on July 22," Breivik wrote, referring to the day of the massacre on the Norwegian island of Utoya.
Calling himself "an ex-militant," Breivik goes on to explain "the whole purpose with the NFP and the NL."
"The most important thing in my life now is to make sure that something like this never happens again," he said. "The whole intention of the NFP and the NL is that this does not happen again."
Breivik issued an "ultimatum" to the Norwegian justice ministry, demanding that what he calls "barriers" to the creation of his party are lifted within 30 days. Otherwise, the right-wing extremist said he will consider filing a lawsuit.
He claims that prison authorities took away his right to set up the party, despite the fact that prisoners in Norway keep their civic rights. Breivik says that letters he wrote in order to receive the required signatures for launching his political party were confiscated by officials in his jail in Skien, southern Norway, where he is serving the maximum possible time in prison.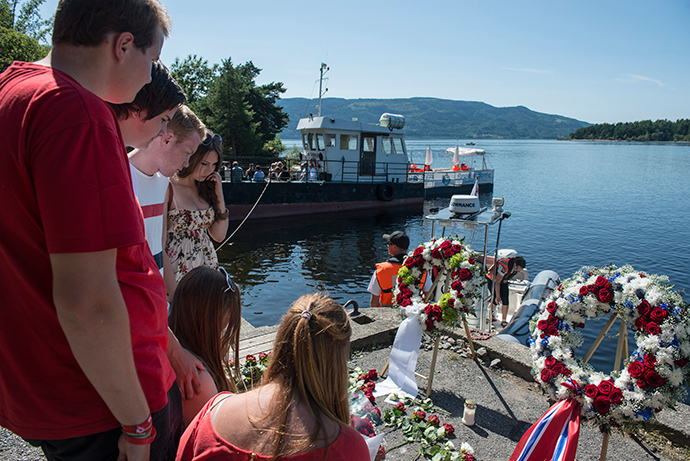 Prison authorities deny Breivik's accusations, saying that they have legitimately censored letters which could incite criminal acts.
"This is absolutely not a deliberate attempt to delay things in order to prevent him from creating a party," Karl Hillesland, acting director of Skien prison told AFP. "But we have a regulatory framework that we try our best to implement."
Breivik tried to register his fascist political organization in May 2013, but his request was denied by Norwegian authorities. It was explained that "to be an association, you need to have two people or more." Since Breivik was the only member, his application was refused.
He also wrote in his letter that he is willing to "apologize for his actions" if he is allowed to register his fascist party.
Having been found sane back in August 2012, Breivik was sentenced to 21 years in prison – a term which could be prolonged. At that time, he apologized "to all militant nationalists that I wasn't able to execute more."
Breivik killed 77 people in June 2011. He first detonated a bomb in Oslo which left eight dead, then went on to kill 69 others on the same day – mostly teenagers – after going on a shooting spree at a Labor Party youth camp on Utoya Island.
Breivik pleaded guilty in court, insisting he was protecting Norway against the spread of Islam and multiculturalism in Norway, which he blamed on the ruling Labor Party. He also accused the party of promoting a multicultural Europe.
You can share this story on social media: