Red tape: Norway killer Breivik fails to start fascist organization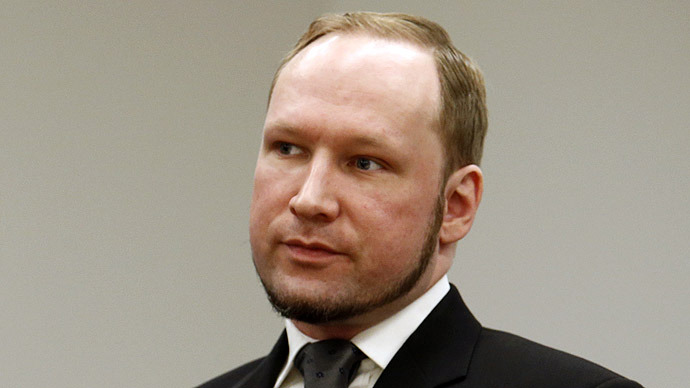 Norwegian authorities denied a request to register a fascist political organization issued by Anders Behring Breivik, a Norwegian serving a sentence for killing 77 people in twin mass killings in 2011. The application was rejected due to incorrect filing.
Breivik's application did not pass the legal requirements for registering an association he wanted to call "The Norwegian fascist party and the Nordic league," a spokeswoman for Norwegian registration body told Aftenposten daily on Friday.
"To be an association, you need to have two people or more... and in this case, there's only Breivik," Mette Siri Broenmo said.
There were other irregularities in Breivik's application that barred him from founding his organization, she added.
Tord Jordet, Breivik's lawyer, said his client intended to re-apply.
Breivik was the perpetrator behind Norway's worst postwar episode of violence. In July 2011, he bombed a government building in Oslo and then went on a shooting rampage at a gathering of young activists who were members of the country's ruling political party.
The crimes, for which he received the maximum sentence of 21 years in prison, were motivated by his extremist anti-Islamic and anti-liberal political views, which he espoused during his trial.
You can share this story on social media: