Palestinian woman shot after stabbing Israeli in Jerusalem - reports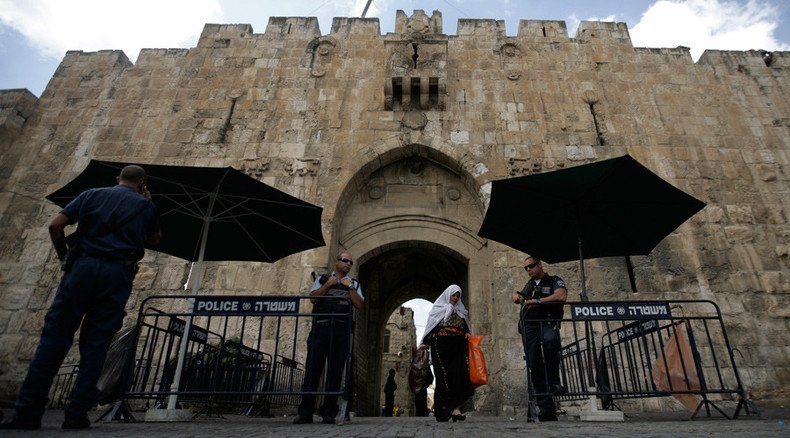 A Palestinian woman has been shot after she tried to stab an Israeli with a knife in the Old City of Jerusalem, Israeli media reports say.
READ MORE: 39 Palestinians injured in clashes with IDF in Ramallah – reports (VIDEO)
The woman approached a Jewish man from behind and stabbed him in the upper body near the Lion's Gate in Jerusalem, police spokeswoman Luba Samri told AP.
The details of the attack are not yet clear. Earlier, information emerged that the assailant, a Palestinian woman, was critically wounded. According to Yeshiva World News, the attacker was shot dead on the spot.
READ MORE: 3 Palestinian youths killed by Israeli forces in 24 hours
Several reports in the Israeli media said the man was able to respond and shot his attacker.
READ MORE: 2 dead, 2 wounded, including 2-year-old, in Jerusalem stabbing attack
On Saturday, a member of the Palestinian militant group Islamic Jihad carried out a similar attack near the Lion's Gate in Jerusalem. Two people were killed and two others, including a two-year-old toddler, were wounded. The attacker was shot by Israeli police.
LISTEN MORE:
You can share this story on social media: