Photo of heavily bruised 10yo boy at Russian orphanage sparks probe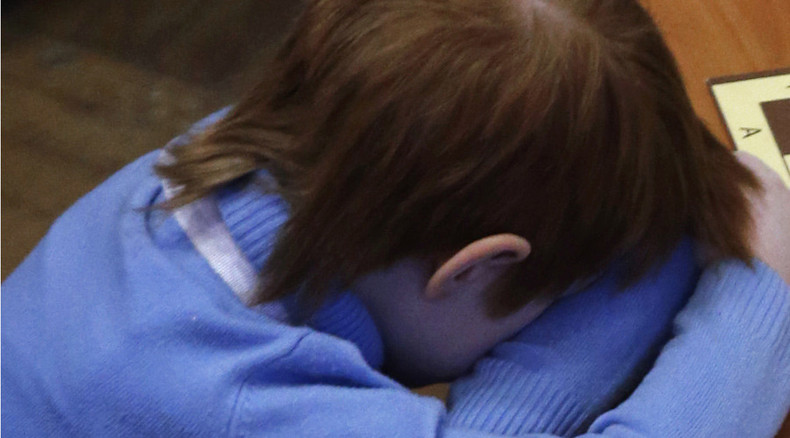 A gruesome photograph of a 10 year-old boy covered in bruises has surfaced on the internet. The image has prompted an investigation into alleged child abuse at an orphanage for mentally handicapped children in Siberia.
The alleged abuse was so bad that the skin on the boy's entire back is blue and red in color.
It is alleged that one of the employees at the mentally handicapped children's facility, a 26 year-old woman, submitted the child to a heavy beating because he caused some light damage to some of the orphanage's equipment, according to the local authorities in the city of Irkutsk, which is not far from Lake Baikal.
Russian media say that it was the children who posted the image onto the internet as they wanted to raise awareness of their plight and the conditions they have to endure.
READ MORE: MPs split over 'baby box' initiative
"It was the children that posted the photo online. These orphanages house a special category of children – the most vulnerable of all the children that we work with," the local children's rights ombudsmen, Svetlana Semenova said.
The woman who was alleged to have committed the abuse has been questioned by the police, while the orphanage in question is undergoing a review by the local authorities. Russia's Investigative Committee has also launched a probe into the case.