Rally car spins, rams into crowd of fans in Spain killing 6 (GRAPHIC)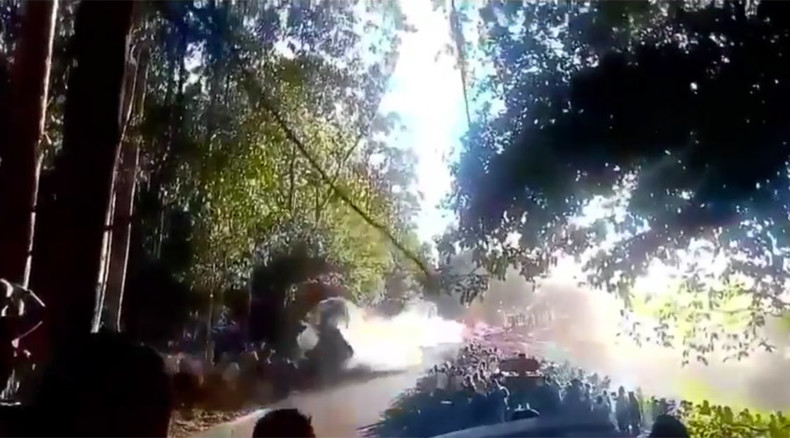 Six people have been killed and at least 10 injured, including children, after a driver at the La Coruna Rally in Spain lost control of his vehicle and plowed into a crowd of terrified spectators
Four women, one of whom was pregnant, and two men were killed in the terrible accident in Spain's Galicia. At least 10 others, including four children, were injured – eight of them seriously.
"One of the drivers took the track at a much higher speed than he should have and he veered off a curve, slamming into around 20 people," a Civil Guard spokesman said according to Reuters.
TV footage captured the moment that the Peugeot 206 XS went off-track and flipped over in a cloud of dust in an area where a group of group of fans had been standing.
READ MORE: Monster truck tire bounces into crowd, injures 6 at Finland stunt show (VIDEO)
The rally was immediately suspended as police and ambulance services rushed to help the victims. Neither the driver nor co-driver were injured, according to reports.
"My deepest condolences to the bereaved and wishes for a complete recovery of those injured," Spanish PM Mariano Rajoy said on his official Twitter account.