Saving the Arctic? Kerry's roadmap not melting hearts in Russia, China & India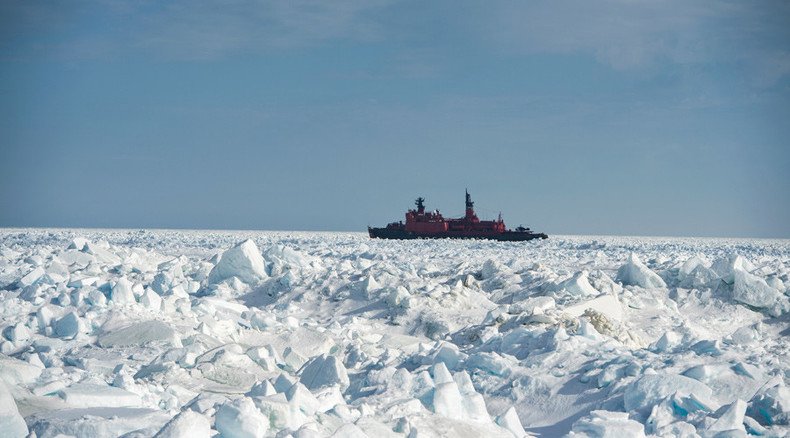 The US-led GLACIER environmental conference in Anchorage ended with a joint declaration calling for more international action to tackle climate change. China, India and Russia abstained from signing the document.
The Conference on Global Leadership in the Arctic: Cooperation, Innovation, Engagement and Resilience (GLACIER) that took place in Anchorage during the last days of summer has once again showed the division between leading nations over global climate change issues.
There are differing opinions on the environmental effect of the warming up of the Arctic, and how this will affect the world's leading economies.
In his statement, US Secretary of State John Kerry said "climate change is not a distant threat for our children and their children to worry about."
"It is happening now. Some people just want to write it off as a natural change," said Kerry.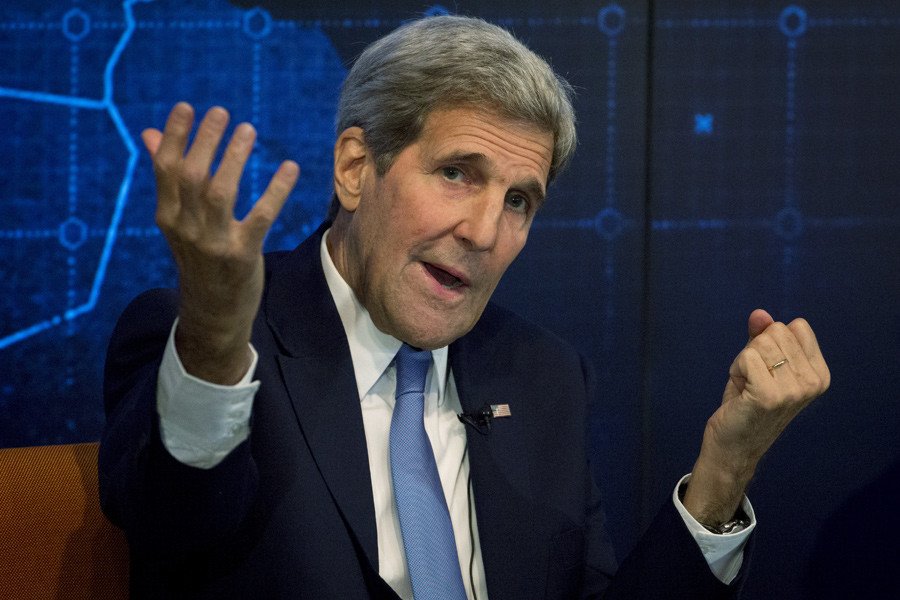 The American diplomat wants to agree a roadmap regarding climate change in the Arctic before the Intended Nationally Determined Contributions (INDC) regarding emissions is signed in Paris in December.
The final declaration of the GLACIER conference signed by high-ranking diplomats from the US, the EU and several Asian states maintains that "Arctic sea ice decline has been faster during the past 10 years than in the previous 20 years, with summer sea ice extent reduced by 40 percent since 1979."
"We take seriously warnings by scientists: temperatures in the Arctic are increasing at more than twice the average global rate," the declaration reads, stressing that loss of ice from Arctic glaciers and ice sheets contributes to rising sea levels worldwide, increased risk of coastal erosion, persistent flooding and that Arctic warming may disrupt weather patterns globally.
"Actions to reduce methane — a powerful short-lived greenhouse gas — can slow Arctic warming in the near to medium term," the declaration claims.
But Russia (the world's leading oil and gas producer), China (the world largest producer of goods), and India with its huge emerging economy opted not to sign the document, however nonbinding it might appear.
For China and India reducing emissions entails huge expenditure and loss of economic effectiveness, and for Russia the upcoming environmental deal brings additional costs to the oil and gas extraction industries.
Moscow is boosting Russia's presence in the Arctic, including militarily, for at least two reasons: future hydrocarbons extraction and the Northern Sea Route, a much shorter way from Asia to Europe, which could soon be operable year-around because of less ice in the Arctic Ocean.
LISTEN MORE:
READ MORE: Russia could protect interests in Arctic via military means – defense minister
However, Moscow does intend to reduce emissions considerably, in line with US President Barack Obama's recent Clean Power Plan initiative, which aims to cut overall emissions in the US by 26 percent to 28 percent by 2030, based on 2005 levels.
READ MORE: New emissions rules for power plants bring fears of higher energy bills
Exploitation of its Arctic territories is a major principle for Russia and amounts to a national idea. With some 20 percent (3 million square kilometers) of the country lying within the Arctic Circle, Russia is the world's largest Arctic nation. About 1.5 million Russians live above the 67th latitude (polar), which is several times more than in all other Arctic nations combined.
Most of the population (97 percent) of Canada, another great Arctic nation, lives below the 55th latitude, on a narrow strip of land along the border with the US. Moscow is also on the 55th latitude, while St. Petersburg lies some 600 kilometers further north. Russia's second city has a population of 5.2 million, which is more than in the whole of Norway, another Arctic nation.
Altogether, there are nine Russian cities with populations over one million and seven cities with populations over 500,000 above the 55th latitude, with two of them, Murmansk and Norilsk, right above the Polar Circle.
You can share this story on social media: