Water wars? Devastating shortages will fuel MidEast conflicts for 25 yrs – report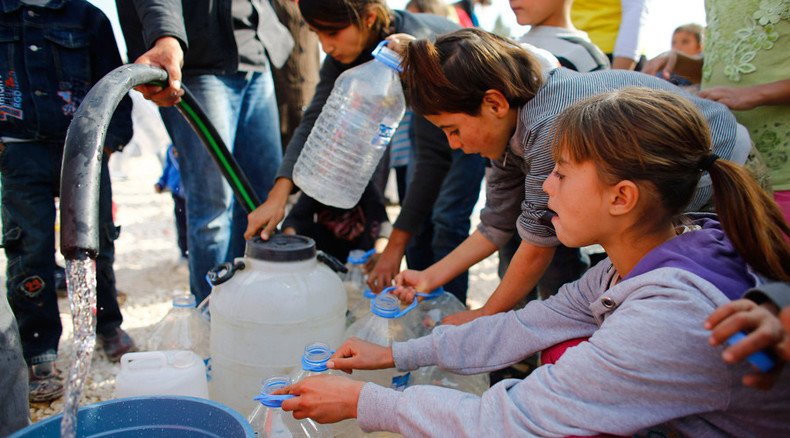 In a worrying global trend, the Middle East is set for a record water shortage to strike over the next 25 years. The global fallout from the recent record heatwaves will force more and more people into overcrowded cities and stagnate economic growth.
Worse still, according to scientists with the World Resource Institute (WRI), water shortages will exacerbate existing conflicts – and the factor is considered to have contributed to the rising violence in Syria that erupted in 2011.
"Drought and water shortages in Syria likely contributed to the unrest that stoked the country's 2011 civil war. Dwindling water resources and chronic mismanagement forced 1.5 million people, primarily farmers and herders, to lose their livelihoods and leave their land, move to urban areas, and magnify Syria's general destabilization," a new WRI report says.
The institute estimates that, of 33 countries predicted to face "extremely high water stress" by the year 2040, 14 will be in the Middle East and North Africa.
The process will take place gradually, owing not only to a period of drought we've been facing, but also by overcrowding, as the global demand for water grows.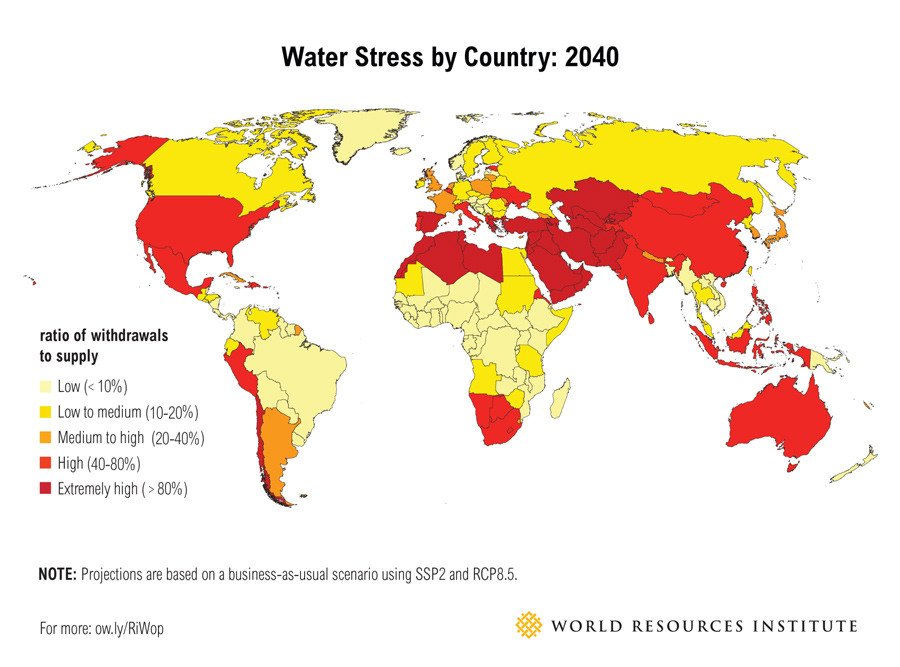 As many in the world grow poorer, a middle class is also emerging – and its own demands for increased use of water will also put pressure on resources, as its demands for electricity and water-intensive food production far outstrip those of the poor, the researchers say.
The situation is not uniform, where drought is concerned: some areas become drier, and others wetter. And as some are set to die of thirst, others may suffer deadly floods, which will also destroy livelihoods and displace hundreds of millions of people.
To arrive at its conclusions, the WRI has carried out a completely unique analysis. In the analysis, it arrived at rankings on future water stress that comes out of both depletion and competition for the resource. A total of 167 countries were sampled, with predictions offered for 2020, 2030 and 2040.
Some of the worst-hit countries, scoring 5.0 on the proposed scale, are in the Middle East, starting with Bahrain. The last on that list is Tunisia. But adjoining regions will also face difficult times; for instance, the rich and affluent principality of San Marino and the business-savvy Singapore join Bahrain, Kuwait, Palestine, Qatar and the UAE in the report as countries most at risk.
Israel, for comparison, is only at eighth.
Greece, Turkey and Macedonia, as well as ex-Soviet Turkmenistan and Kyrgyzstan, are also high on the danger list.
The list includes Estonia, in the Baltic region – far away from the arid Africa, where Botswana and Namibia stand to lose especially hard.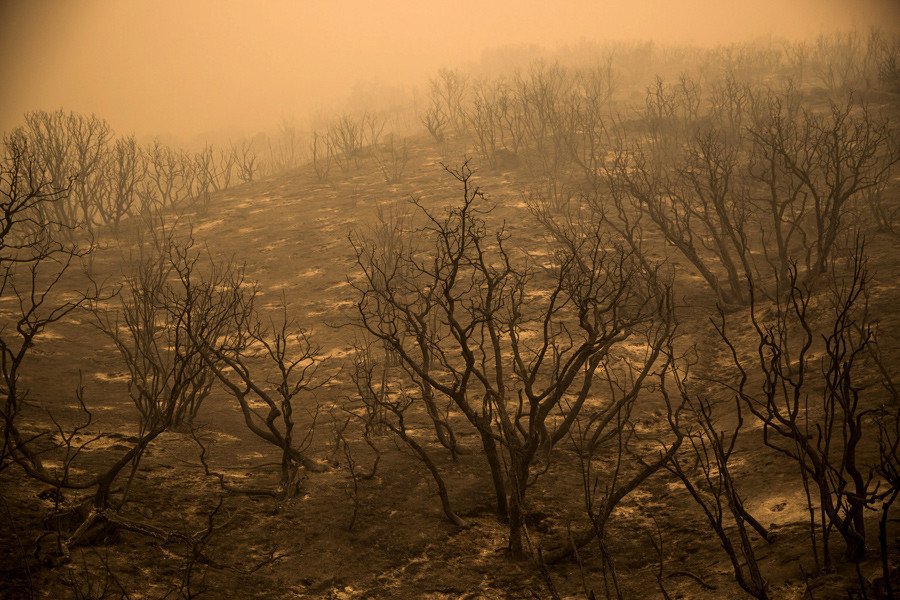 But the consensus is that the Middle East is probably the least sustainable of all the regions, owing to an already huge stress on groundwater and desalinated seawater. The perpetual violence of conflict in the region has made access to already-scarce water resources more difficult, particularly in Syria.
"Water is a significant dimension of the decades-old conflict between Palestine and Israel," the report says, adding: "Saudi Arabia's government said its people will depend entirely on grain imports by 2016, a change from decades of growing all they need, due to fear of water-resource depletion. The US National Intelligence Council wrote that water problems will put key North African and Middle East countries at greater risk of instability and state failure."
China and India are at extreme risk of water shortages, given the latest fallout from the droughts and heatwaves. But it's not just developing nations: the US southwest and California are also set to suffer record droughts unheard of over the past century.
READ MORE: California blows past conservation goal, cuts water use by 31%
The fault in the impending shortages will lie with both rising temperatures worldwide, and the changing precipitation pattern, researchers say. But each country is affected differently by this combination of factors.
"Whatever the drivers, extremely high water stress creates an environment in which companies, farms and residents are highly dependent on limited amounts of water and vulnerable to the slightest change in supply. Such situations severely threaten national water security and economic growth," the report says.
The authors recommend: "National and local governments must bring forward strong national climate action plans and support a strong international climate agreement in Paris this November. Governments must also respond with management and conservation practices that will help protect essential sustainable water resources for years to come."
You can share this story on social media: