Maddy Stuart, a model with a difference, set to rock New York Fashion Week
Published time: 17 Aug, 2015 13:20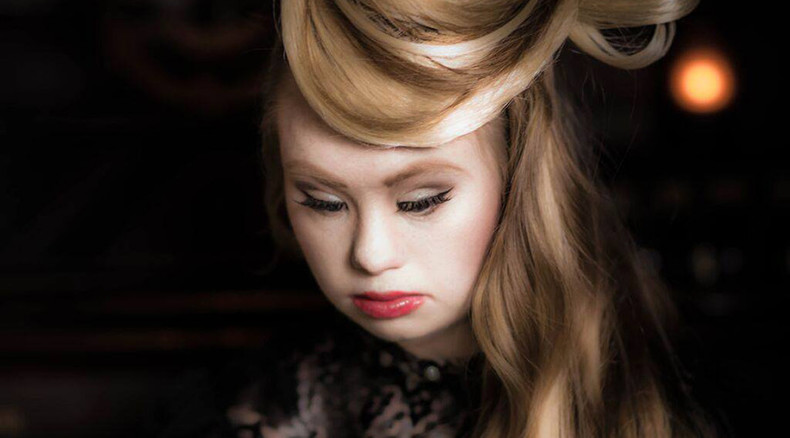 Madeline Stuart, the breakthrough Brisbane model who has Down syndrome, will hit the runway at the New York Fashion Week. The redhead will show off luxury collections, challenging the industry's conventional notions of beauty.
"Guess who is going to be modelling at New York Fashion Week in September. MEEEEEEEE!!!!!!!!!!!" the 18-year-old aspiring model wrote on her Facebook page. Maddy will show off clothes for FTL Moda, whose previous presentation put the spotlight on models in wheelchairs and those with physical disabilities. For New York Fashion Week, the brand has teamed up with the Christopher and Dana Reeve Foundation to prove that "fashion is free from confines."
READ MORE: Challenging beauty myth: Aussie Down syndrome teen inspires army of online fans
Stuart became a social media star several months ago, after she decided to become a professional model to inspire other teens to challenge stereotypes and break conventions. With the help of her mom, Rosanne, the Aussie girl has been determined to change society's narrow views of people with disabilities. She's made thousands of fans from all over the world, who agree with her that a model doesn't have to be defined by her disability. Stuart has instantly become a role model for people of all ages and abilities. The teen has recently posed for fitness brand Manifesta and was named the face of a new handbag line from everMaya.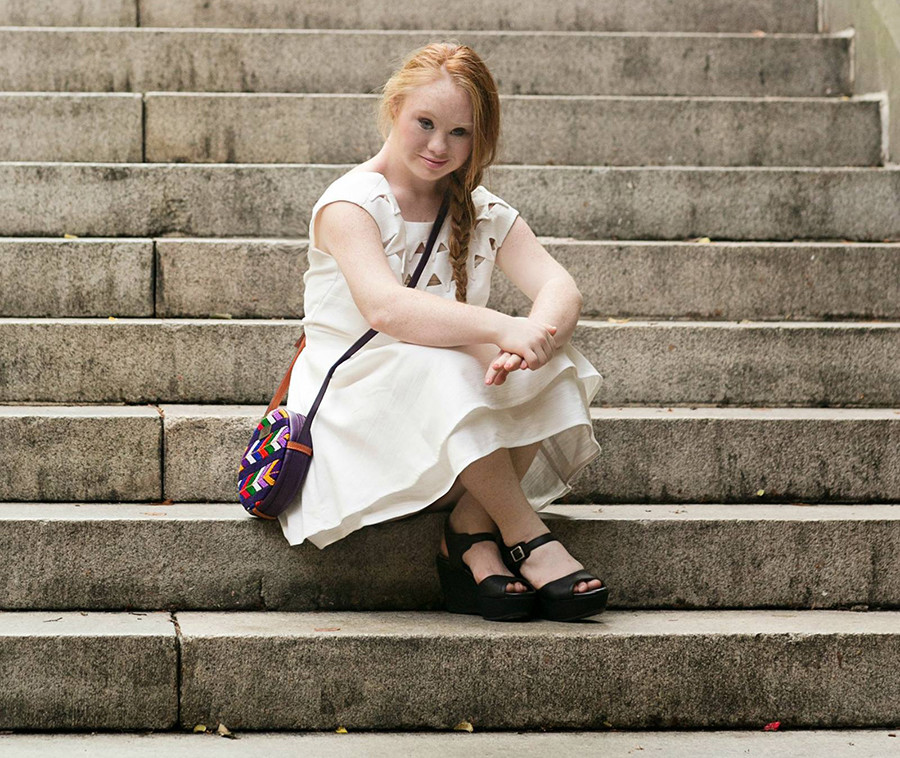 "I don't understand why some feel the need to preface their story with, "this Down's syndrome…," Lorrie Ellingsen, one of Maddy's fans, wrote on the aspiring model's Facebook page. "Madeline is a beautiful, successful young woman!! Stop with the ridiculous labels!"

Maddy is not the first woman with Down's syndrome to brighten up the catwalk. Thirty-year-old Jamie Brewer, the American Horror Story actress who also has Down syndrome, did it earlier this year, in February, at New York Fashion Week.
The estimated incidence of Down Syndrome is between 1 in 1,000 to 1 in 1,100 live births worldwide, according to the World Health Organization. Each year approximately 3,000 to 5,000 children are born with this chromosome disorder. The population of people with Down syndrome in Australia is now over 13,000, according to Down Syndrome Australia.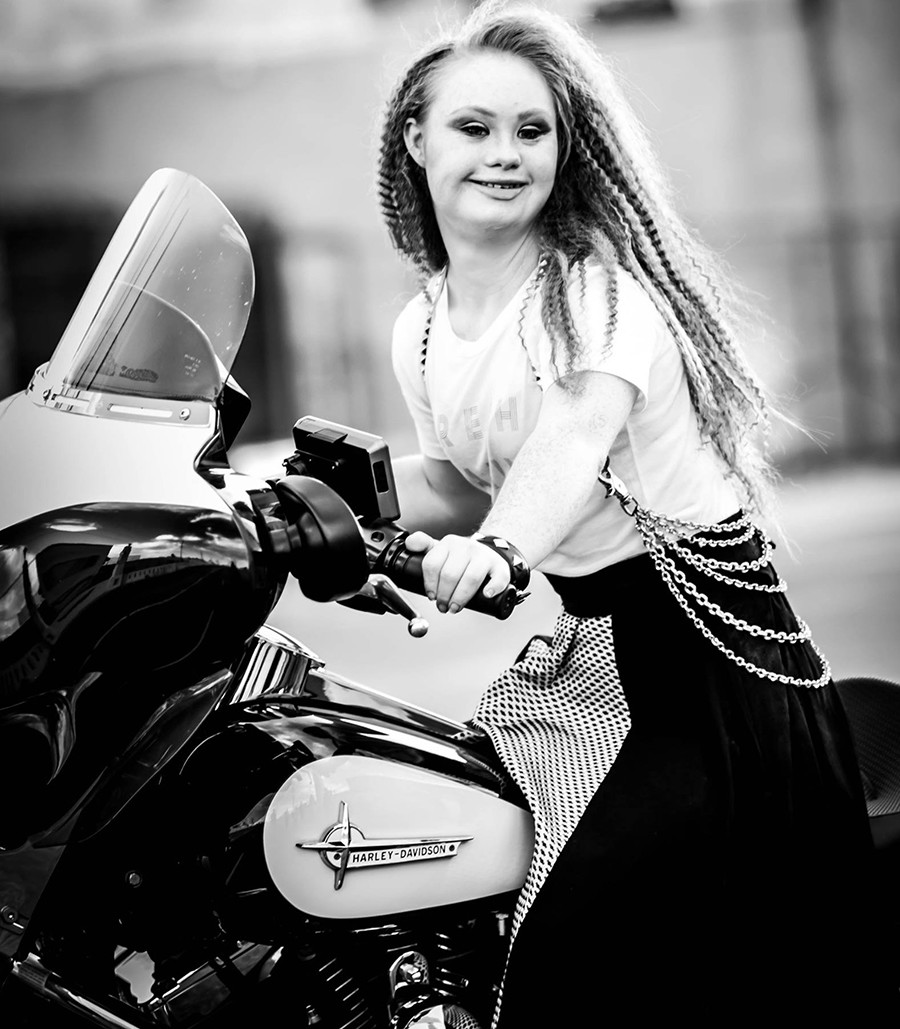 In the US, where there are about 250,000 families currently affected by Down Syndrome, it is the least funded major genetic condition, according to a non-profit US think tank, the Global Down Syndrome Foundation.

Harris Poll has recently conducted a survey online, with a total of 2,021 US adults aged 18+ taking part. Over half of the respondents said they knew someone with an intellectual disability. The results spoke for themselves. Eight percent believe that ID (Intellectual Disability) is just another name for Down syndrome. More than half of adults (55 percent) said they would be uncomfortable having their child marry someone with ID; 22 percent agree that adults with ID should not be allowed to vote in elections. Some 13 percent agree that a person with an ID should be denied an organ transplant if someone without an ID is also eligible.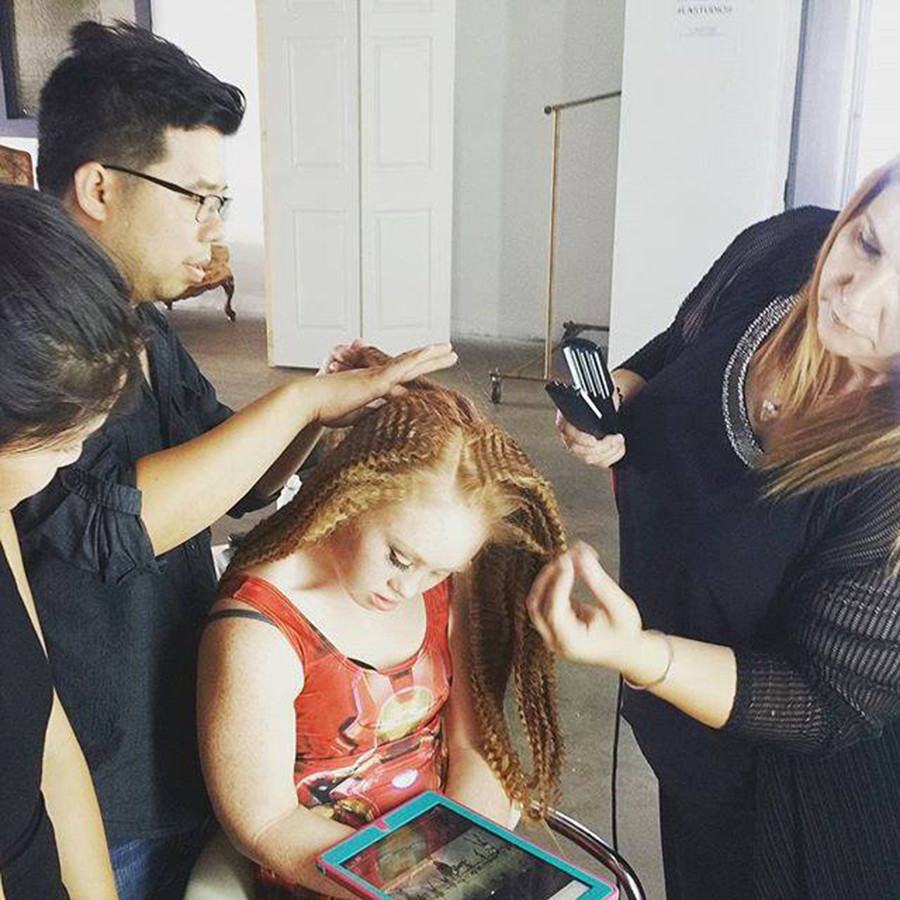 Despite ignorance and intolerance, Maddy's mother is certain: the world is ready for a change.

"I remember when I was a child at school, people were homophobic and things like that, and now it's cool to be gay! Imagine in 10 years what society will be like for people with disabilities. It's not going to be how it is now, it's going to be the norm. It's probably going to be cool to hang out with someone who has an intellectual disability because you know that they care more about emotions than they do about the materialistic world. Everyone's going to want that friend to teach them what true love is," Rosanne told Cosmopolitan.

"Exposure is creating awareness, acceptance and inclusion," her daughter hopes.