Expired passport lands alleged ISIS teen hopeful in Israeli prison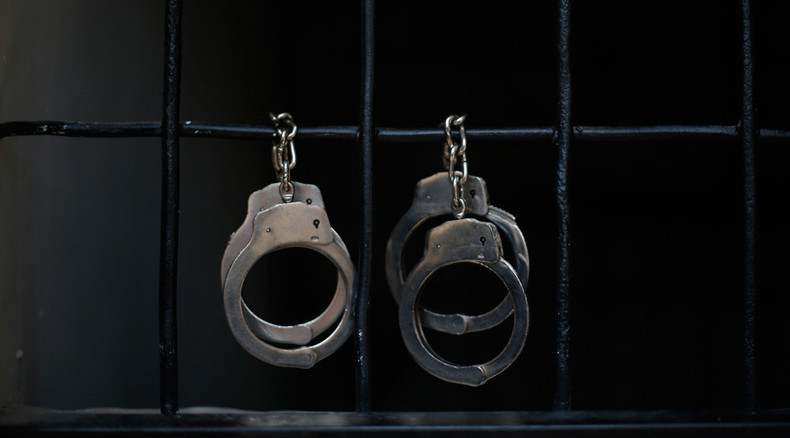 An expired passport saw a radicalized Israeli Arab teenager, who reportedly was on his way to joining Islamic State in Syria, ending up in an Israeli prison cell.
Jerusalem resident Fares Saritah was allegedly attempting to join Islamic State (formerly ISIS/ISIL), The Jerusalem Post reported Thursday. ISIS is a banned organization in Israel.
The 18-year-old has lived in the US for the past several years and planned to travel from Turkey to Syria where the jihadist group controls large areas, the prosecutors at Jerusalem District Court said.
The joint investigation by Shin Bet, the Israel Security Agency, and the Israel police revealed that Saritah allegedly convinced his two brothers to join ISIS back in April.
A month later, he landed in Turkey's largest city, Istanbul, but was denied entrance to the country due to an expired passport.
Saritah then reportedly decided to travel to Israel to fix his papers and then repeat his attempt to make it to Syria through Turkey.
After arriving at his home Arab village of Akeb in Jerusalem, he remained in contact with his brother, who had successfully joined Islamic State. Saritah was eventually arrested by security forces.
The prosecution has asked the judge to extend custody for Saritah until legal proceedings against him are concluded.
Also on Thursday, the same charge of attempting to join ISIS was leveled against another Israeli Arab man, Hamis Adnan Hamis Salame.
The 21-year-old engineering student, from the central Israeli city of Ramle (Ramla) tried to make it to Syria, but was arrested by the Turkish authorities and deported back to Israel.
In early July, a 23-year-old Israeli Arab, Hamzah Magamseh, was sentenced to three years in prison and fined 10,000 shekels (about $2,700) after undergoing training with Islamic State in Syria. He became the first Israeli citizen indicted for joining the terrorist group.
"Those Israeli Arabs who travel to these arenas undergo military training, are exposed to radical jihadi ideology, and there's concern that they will be exploited by terrorist elements in the country both to conduct military activity against the State of Israel and as a source to gain intelligence about targets inside Israel," Shin Bet said in a statement, Haaretz reported.