'Lies!' Tehran fumes at accusations of activities at Parchin military site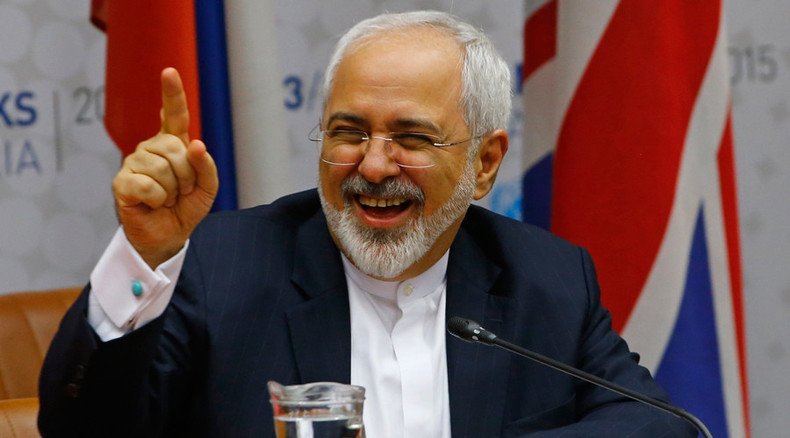 Accusations by a US think-tank regarding the Iranian Parchin military site are "lies" spread "to damage" the major nuclear agreement of the world powers with Tehran, according to Iran's foreign minister.
Iran's Foreign Minister Mohammad Javad Zarif commented on a claim put forward by the US-based Institute for Science and International Security. On Friday, the think-tank cited satellite imagery to question the recent movement of vehicles at Tehran's Parchin military site, saying that it was nothing to do with roadwork.
"We said that the activities in Parchin are related to road construction," Zarif said on Saturday, as cited by the IRNA news agency. "They [opponents of the deal] have spread these lies before. Their goal is to damage the agreement."
READ MORE: Cracks in the 'firewall'? Democrats break ranks with Obama on Iran deal
Within the framework of the July 14 nuclear agreement, reached in Vienna by Iran and six major world powers, the International Atomic Energy Agency (IAEA) is supposed to get access to Iran's nuclear sites, including Parchin.
Parchin, located about 30 kilometers southeast of Tehran, is a huge military complex. In 2004, it was reported to have been used for tests of explosives for a nuclear warhead. Over a period of 10 years, Iran has allowed IAEA inspectors to access the site five times.
The Washington institute's report stated: "Although it is difficult to fathom Iran's motivations for its recent actions at Parchin, this renewed activity may be a last-ditch effort to try to ensure that no incriminating evidence will be found."
On Saturday, an Iranian MP also denied the accusation that the nuclear deal was followed by actions aimed at clearing away evidence of the alleged creation of nuclear weapons.
"This is an artificial dispute to distract the world. There are some movements at Parchin, but trying to expand those activities to the military facility and making a fuss about it is like some fairy tale," Ali Larijani said, according to the Fars news agency. "Israelis are not happy about the deal and they will do anything to stop it."
READ MORE: Iran preparing to enter WTO, set up preferential trade with EU
Israel is very concerned by the agreement that has been reached after years of negotiations. Israeli Prime Minister Benjamin Netanyahu considers it a threat to the region, as it "will trigger a nuclear arms race in the Middle East – the most volatile part of the planet."
"That's a real nightmare," Netanyahu said, addressing the American Jewish community this week.
On Friday, Israel's Defense Minister Moshe Yaalon also condemned the deal in an interview with Der Spiegel magazine. Saying that "ultimately it is very clear, one way or another, Iran's nuclear program must be stopped," Yaalon implied his country isn't excluding the possibility of assassinating Iran's nuclear scientists.
"We should be ready to defend ourselves. I'm not responsible for the lives of Iranian scientists," he said.
You can share this story on social media: