Cracks in the 'firewall'? Democrats break ranks with Obama on Iran deal
President Barack Obama's push to get congressional approval for the Iran nuclear deal has run into opposition, even after envoys from the UK, Germany and Russia told US lawmakers that rejecting the agreement would be a "nightmare."
In a statement posted to his website Thursday evening, New York Senator Chuck Schumer said he would endorse a Republican-drafted disapproval resolution "not because I believe war is a viable or desirable option, nor to challenge the path of diplomacy," but because he believed "Iran will not change." Schumer is supposed to take over the leadership of the Senate Democrats later this year.
The Obama administration seemed less put off by Schumer's announcement, calling it "disappointing but not surprising." White House spokesman Josh Earnest said Friday that 12 members of US Congress – seven Representatives and five Senators – publicly expressed support of the agreement in recent days, showing that Obama had made a persuasive case in his speech at American University on Wednesday.
Even with Schumer's defection, the Democrats should have the 34 votes required to uphold a presidential veto, even if they no longer have the 41 votes required to outright defeat the disapproval resolution in the Senate.
A number of Jewish lawmakers have come out in opposition to the deal, however, including Reps. Ted Deutch (Florida), Nita Lowey (New York), and Eliot Engel (New York), the top Democrat on the House Foreign Affairs Committee.
On Friday, California Democrat Brad Sherman also announced his opposition. "This Agreement is the Good, the Bad and the Ugly. It contains the good and the bad in the first year, and gets ugly in the years thereafter," Sherman said.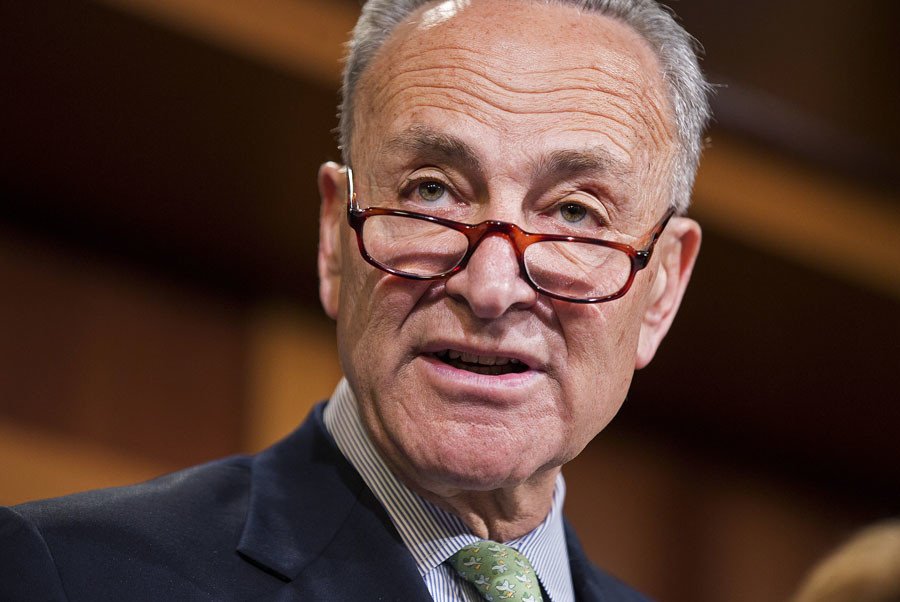 Democratic activists 'push back hard'
Schumer's statement was released during the Republican primary debates, with all 17 candidates competing for the party's presidential nomination united in opposing the deal with Iran. While the mainstream media largely missed Schumer's dissent, Democrat activists tore into the senator right away.
"If this is what counts as 'leadership' among Democrats in the Senate, Senate Democrats should be prepared to find a new leader or few followers," Ilya Sheyman, political action executive director for MoveOn.org, declared shortly after Schumer's statement was posted online.

Schumer is considered the most likely leader of the Senate Democratic Caucus in 2016, replacing Sen. Harry Reid of Nevada who is retiring. Siding with the Republicans against his own party on Iran may not necessarily cost Schumer the leadership, former Obama adviser Dan Pfeiffer said, but he will be "less effective, less influential and the party will be less successful."
Senator Schumer siding with the GOP against Obama, Clinton, and most Democrats will make it hard for him to lead the Dems in '16

— Dan Pfeiffer (@danpfeiffer) August 7, 2015
Congress adjourned on Thursday for summer recess, and will not be back in session until September. Democratic activists from Credo, MoveOn.org and Democracy for America are mounting an online campaign to mobilize popular support for the Iran deal over the next month, with a new website, 60DaysToStopAWar.com.
"There's a lot of time between now and that vote, and the progressive base is pushing back hard," Becky Bond, the political director for Credo Action, told The Hill.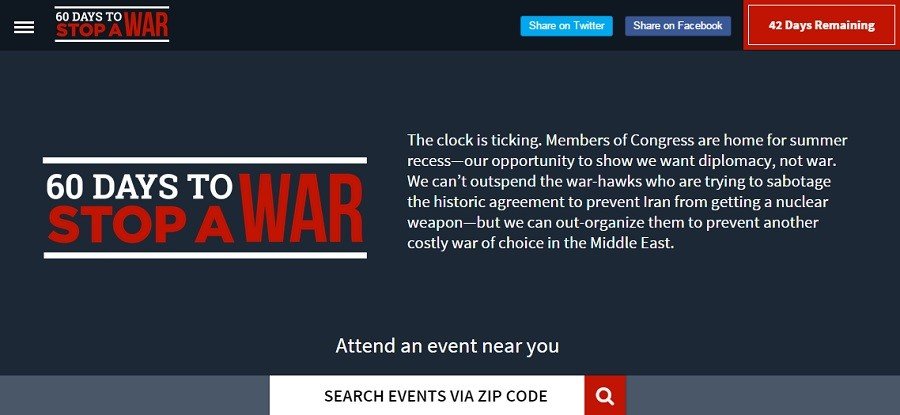 Europeans: Rejection would be 'a nightmare'
Earlier this week, envoys from Germany, UK, France, Russia and China met behind closed doors with Senate Democrats to address their concerns over the Iran deal.
"The prospect of the rejection of a deal makes us nervous," Philipp Ackermann, the acting German ambassador to the US, said Thursday. "It would be a nightmare for every European country if this is rejected."
Chances of getting a better deal from Iran were "far-fetched," UK Ambassador Peter Westmacott maintained, agreeing with Russian Ambassador Sergey Kislyak that international sanctions against Tehran would fall apart if Congress blocked the deal.
The lawmakers' rejection of the agreement would only serve to isolate the US, independent political analyst Dan Glazebrook told RT. The deal itself represented a recognition of fading US power. Washington's "declining influence and agency in world affairs is forcing it to negotiate, when once it could just issue orders or drop bombs," Glazebrook said.
You can share this story on social media: