Iran preparing to enter WTO, set up preferential trade with EU
Published time: 23 Jul, 2015 12:19
Edited time: 23 Jul, 2015 12:32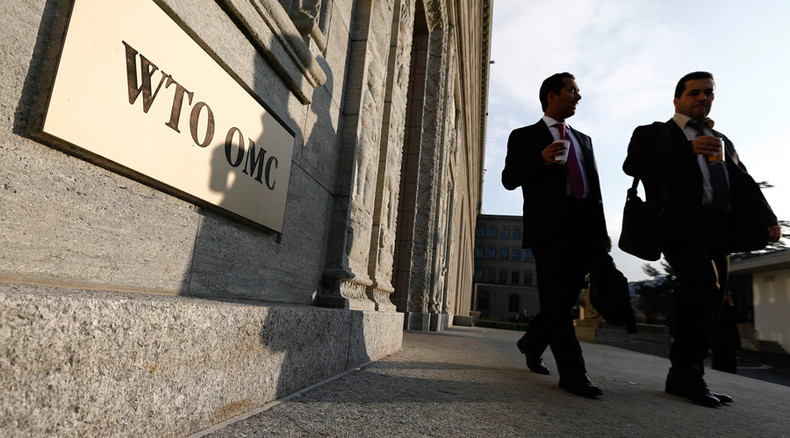 Iran wants to join the World Trade Organization after putting the final signatures on a nuclear deal with the six world powers. Tehran is also interested in a preferential trade deal with the EU, says Industry Minister Mohammad Reza Nematzadeh.
"Iran is preparing to join the WTO, and one political obstacle has already been overcome. Tehran is also interested in the negotiations with the EU and Central Asian countries in establishing preferential treatment in trade," said Nematzadeh Thursday, speaking at a conference on investment and trade between Iran and the EU in Vienna.
He added that Tehran is interested in "a two-way trade," and "no longer interested in a unidirectional importation of goods and machinery from Europe," as the Iranian market has changed a lot over the years of sanctions.
Iranian nuke deal: Breath of fresh air for Tehran
Iran wants to boost manufacturing, mechanical engineering, extraction and other sectors of the economy, the bilateral investments are likely to spread not only to Iran, but to the whole region of 300 million people, Nematzadeh said.
The world's developing economies, BRICS and Shanghai Cooperation Organization (SCO) are also interested in strengthening ties with the Iran. In July, Iranian President Hassan Rouhani attended the BRICS/SCO summits in Ufa, Russia to discuss various questions with Russian President Vladimir Putin and leaders of other nations that attended the summits. Iran's joining the SCO after the embargo is withdrawn was among the questions raised. Iran now has an observer status with the bloc.
READ MORE: Key points of historic nuclear deal reached by Iran and 6 world powers
Last week Iran and the six international negotiators (the US, UK, France, Germany, Russia and China) signed a long-awaited deal on the Iranian nuclear program. The problem was on the agenda for more than a decade. Tough negotiations culminated in the adoption of a joint comprehensive action plan. If Iran manages not to breach the settlement, it will be freed from economic and financial sanctions by the UN Security Council, the United States and the European Union. The UN watchdog the International Atomic Energy Agency is to confirm the deal by verifying the Iran has complied with the nuclear-related measures.