Escaped drug lord El Chapo 'most likely' still in Mexico – senior US official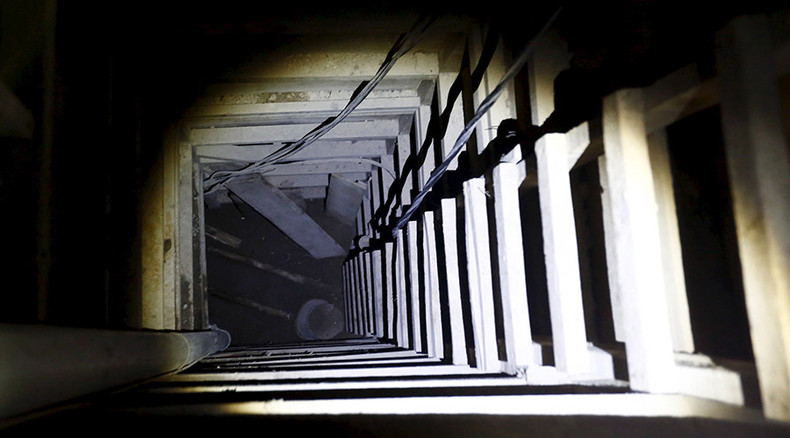 The US Drug Enforcement Administration chief, Chuck Rosenberg, says Joaquing 'El Chapo' Guzman, the drug kingpin who made a daring escape from Mexican prison last month, most likely remains in his homeland.
"I think he is still in Mexico," Rosenberg told the media during a briefing in Alrington, Virginia. "Do I know that? No, I do not know that. Where is he safest and best protected, probably Sinaloa."
Rosenberg said officials from the Federal Bureau of Investigation, the US Marshals Service and the US State Department are involved in tracking down the criminal, who is believed to be worth up to $1 billion.
Rosenberg said that notorious "institutional problems" in Mexico's drug enforcement agencies limited the scope of co-operation, but said Washington and Mexico City were still exchanging some information.
"I know the Mexicans are trying everything they can to find him. They are working on it; we are working on it with them," the official, who was appointed to his position in May, told reporters. "We have sources in Mexico we can work closely with. It doesn't extend throughout the entire government."
Guzman, the head of the Sinaloa Cartel, first escaped a 20-year sentence handed down eight years earlier in 2001. He was captured again last year, only to flee a maximum-security facility last month, using a covertly-dug tunnel from the shower area.
READ MORE: Drug lord El Chapo escaped from two virtually identical Mexican prisons
Rosenberg, said he was "extremely disappointed," but "not terribly surprised" by the audacious escape.
The US has offered a $5 million reward for information about the head of an organization that is thought to earn annual revenues of $3 billion, mostly from the US. Mexico has offered its own reward, equivalent to $3.8 million.