Drug lord El Chapo escaped from two virtually identical Mexican prisons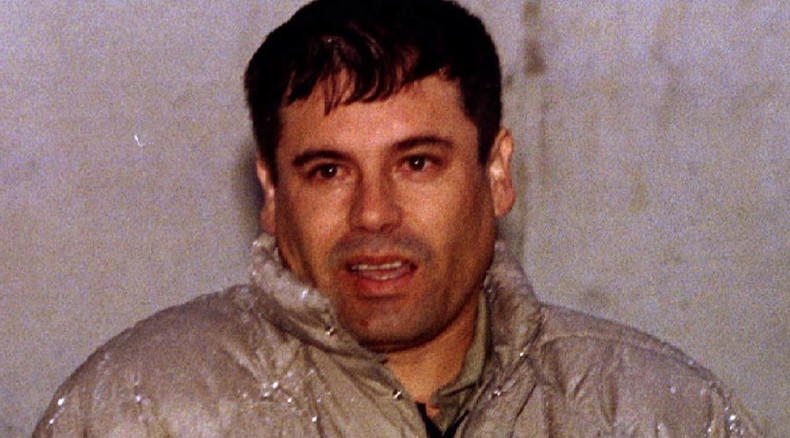 Satellite photos of the two maximum security prisons which failed to confine the notorious Mexican drug lord El Chapo have almost identical facility designs, meaning the head of the infamous Sinaloa Cartel essentially broke out of the same prison twice.
Joaquin Archivaldo Guzman Loera, known as "El Chapo Guzman" baffled the entire world after he managed to escape from a maximum security prison for a second time in his criminal career. Authorities believe that those helping the Mexican drug lord from outside must have been in possession of prison blueprints.
On July 11 2015, El Chapo made headlines after he broke out of a Federal Social Readaptation Center No. 1, called Altiplano. He escaped through a tunnel leading from his cell's shower in the most heavily guarded facility in the country to a half-constructed empty house in the fields some 1.5 km away.
The tunnel used for the daring escape, which RT managed to visit, lays some 10 m below the surface and took a lot of effort to dig out. Standing 1.7m tall and 75cm in width, the reinforced escape path was lit with artificial light and equipped with air ducts.
READ MORE: Prison break: New footage released of Mexican drug baron's escape tunnel (VIDEO)
Satellite photos have revealed that the Mexican drug lord escaped from virtually the same prison as Puente Grande, a facility in Jalisco, from which he escaped in 2001. An anonymous source confirmed to NYT that the design for the two prisons was indeed similar, and both were designed to contain 724 inmates within 27,900 square meters of space.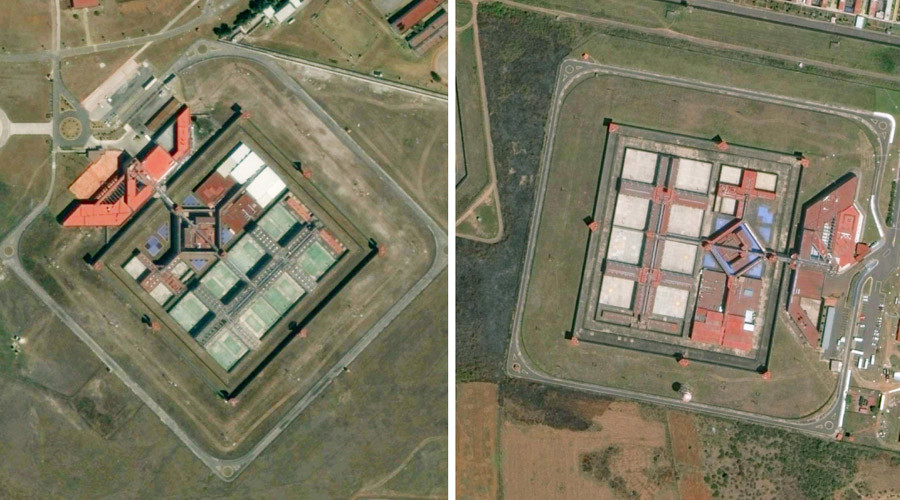 Damaso Lopez, a former employee of the Puente Grande prison, is the prime suspect in the investigation into Guzman's escape, The New York Times reports, citing a senior Mexican law-enforcement official. Investigators believe that Lopez, must have stolen a copy of the blueprints for the prison when he quit his job during Guzman's first escape.
"Lopez is believed to have close knowledge of the layout of the prisons and security procedures. The tunnel makers may have also had the GPS coordinates for Mr. Guzman's shower stall," the publication reports.
READ MORE: Mexican prison chief, 6 other officials arrested over drug lord tunnel escape
Gusman was initially captured in 1993 and was sentenced to 20 years in prison in Mexico for murder and drug trafficking. After bribing prison guards, he was able to escape from a federal maximum-security prison, Puente Grande in 2001. In 2001, he managed to break free while reportedly hiding in a laundry cart. It took authorities 13 years to catch him, and in 2014 he went back to jail.
Guzman's second escape would have been impossible without outside assistance, but he may have reportedly paid as much as $50mn in bribes to make sure underground sonar to detect any possible tunneling activities was turned off.
Mexico's government is now offering a $3.8 million reward to those who can help capture "El Chapo" for the third time.
You can share this story on social media: