India U-turns on porn ban after internet outrage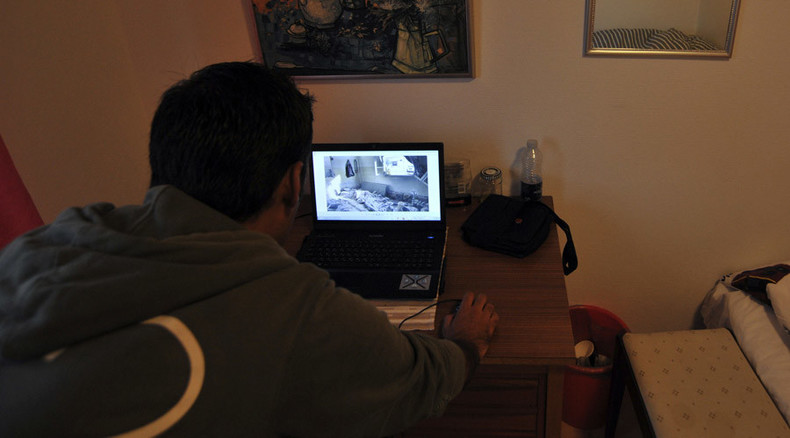 The Indian government partially overturned an order that blocked hundreds of pornographic sites and provoked outrage on social media. Now only child pornography will be banned, although ISPs complain that they were tasked with policing the internet.
India's Department of Telecommunications ordered Internet Service Providers to block 857 adult websites on Friday. The order didn't carry any official comment, but as Indians noticed that porn was no longer accessible online, a vocal storm of criticism blew up in social media.
The move was branded an attack on online freedom and a violation of an earlier Supreme Court decision, which rejected a petition to ban online pornography in India.
READ MORE: Porn ban in Kamasutra land? Hundreds of adult websites 'ordered blocked' in India
"Such interim orders cannot be passed by this court. Somebody can come to the court and say 'Look, I am an adult and how can you stop me from watching it within the four walls of my room? It is a violation of Article 21 (right to personal liberty) of the Constitution," Chief Justice of India H. L. Dattu said in his ruling.
The unsuccessful petition by lawyer Kamlesh Vaswani argued that adult content was "worse than Hitler, worse than AIDS, cancer or any other epidemic."
Facing public outrage, the government backpedaled on its surprise crackdown. First it agreed that the block should only apply to pornographic sites and to sites with jokes about pornography, particularly the US-based College Humor, which were on the ban list.
"I reject with contempt the charge that it is a Talibani government, as being said by some of the critics. Our government supports free media, respect communication on social media and has respected freedom of communication always," Telecom Minister Ravi Shankar Prasad told PTI on Tuesday after a high-level meeting.
Govt realizes its actually the 68th year of independence & not the 69th, Un-bans porn, so that they can create the irony next year #PornBan

— Aditya Shanbhag B.N (@DJQuackQuackk) August 5, 2015
On Wednesday, the government went further and announced that the blockade would be lifted. An exception would be made for child pornography, which service providers were ordered to keep unavailable for Indian web surfers. The ISPs were not thrilled by the task of policing the internet to comply with the government order.
"This whole thing is very ambiguous. How are we supposed to check if the sites have child porn?" an official at one of India's main telecom operators told Reuters. "Is this what we are supposed to do now?"
To protest against #BeefBan liberals organised beef festival in some state now will they organise porn festival to protest against #PornBan

— हरीश (@TheBigMochad) August 5, 2015
After the U-turn some sarcastic commenters said Prime Minister Narendra Modi's government faced pressure from porn watchers in his own BJP party. Two of the party's parliamentarians were caught doing it in the national assembly in 2012.