Families thank Russian cop for 'heroic' ramming maneuver that saved children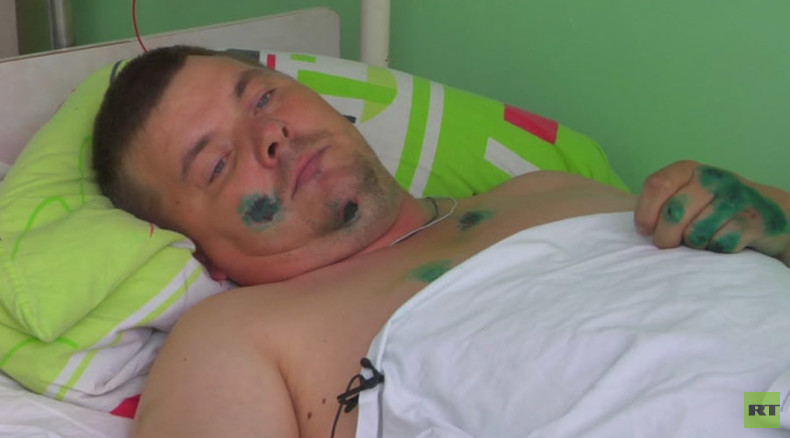 Parents of Russian children rescued in a car accident by police officer Aleksandr Kosolapov, who shielded a bus from a car that crossed into an oncoming lane, risking his own life, would like to thank him in person, they told RT.
Lyubov Varfolomeeva was told about the incident and the following panic by her daughter, who was on the bus that day, upon her arrival, safe and sound, back home.
"May God give Aleksandr good health, a speedy recovery, a return to his workplace, good luck to his family. Such a father and husband is a good support," she told RT, thanking the police officer for rescuing the children, who could grow up to become "our brave sportsmen" in the future.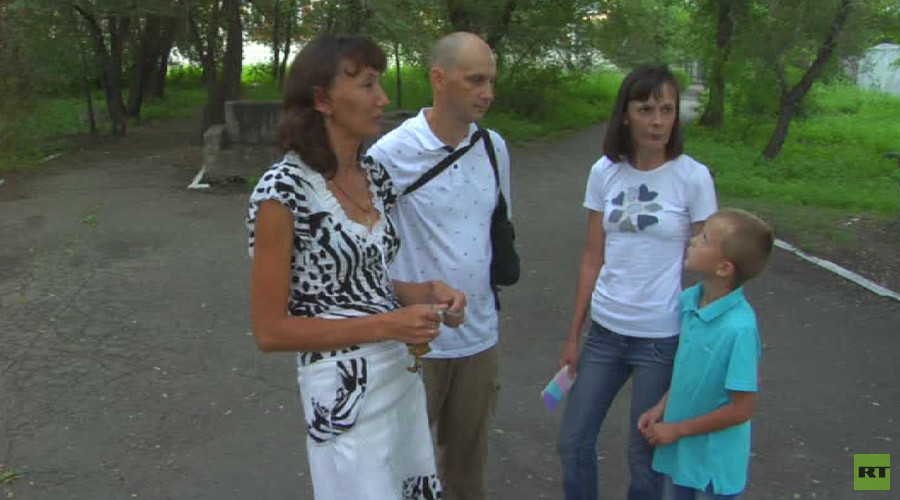 "We want to thank him personally, we want to meet him, we want our children to realize what has happened and what kind of deed he has performed," another grateful mother told RT.
Last Saturday, Kosolapov was escorting a convoy of nine buses with about 300 children, who were traveling from a summer camp to the city of Abakan, the capital of the Khakassia Republic in southern Siberia. He reacted to a car, unexpectedly entering an oncoming traffic lane with a decision that possibly saved hundreds of lives. Only by a miracle did he stay alive himself, however.
"At first there was a hard braking. I thought it was a red traffic light. I saw a destroyed traffic control car. I understood that it was an accident," one boy, Vanya, who was returning home on that bus, said, also praising Kosolapov's heroic deed.
READ MORE: Russian hero cop rams his car into oncoming vehicle to save children's lives
"First of all, I wondered if anyone else might be injured," recalled Kosolapov, who is now in stable condition after suffering various injuries. He told RT: "There was no way to escape [the imminent collision]." When asked if, before the collision he saw his life flash in front of his eyes, he said there "wasn't much time" for that.
Kosolapov has been visited in the hospital by the regional interior minister, who not only thanked him and passed on wishes of a quick recovery from grateful parents, but also promised him a medal for his heroism.
"This is heroic. There is always a way to avoid a collision. We are professionals and we think quicker than other drivers," Evgeny Deryugin, the officer's colleague, told RT.
READ MORE: Ombudsman launches 'don't park your child' project to prevent accidents