Russian hero cop rams his car into oncoming vehicle to save children's lives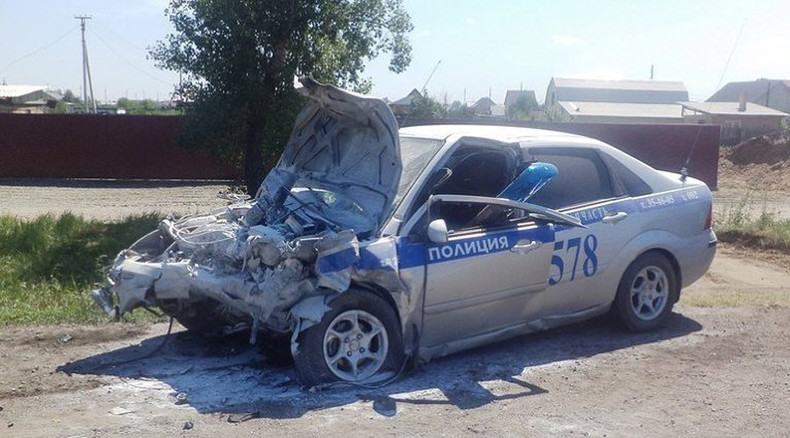 A Russian police officer risked his own life to prevent a road accident that put dozens of children in danger. He ran his patrol car into a vehicle, speeding head on into a convoy of children's buses.
The cop miraculously survived the crash.
On Saturday, the officer, now hailed as a hero, Aleksandr Kosolapov, was escorting a convoy of nine buses transporting about 300 children from a summer camp to the city of Abakan, the capital of the Khakassia Republic in sourthern Siberia.
Suddenly, a car driving at high speed in the opposite lane, started coming head on in the convoy's direction.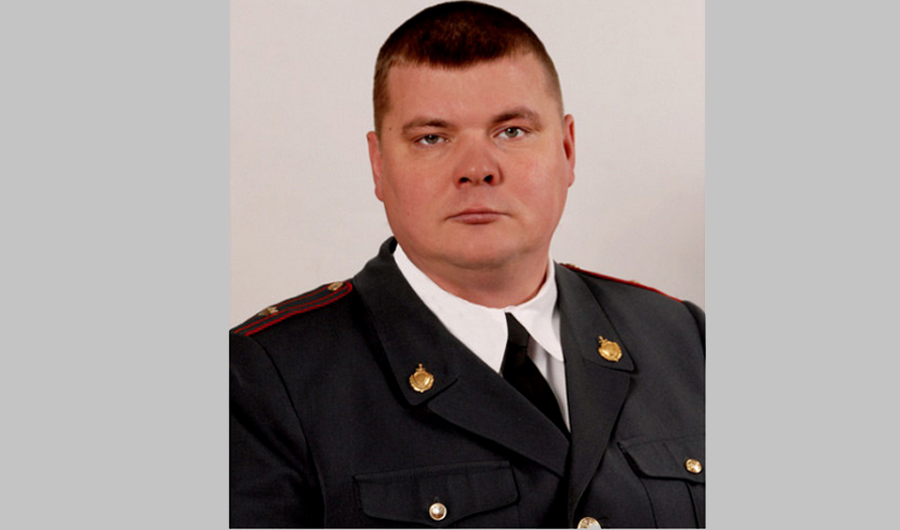 Kosolapov reacted instantaneously and shielded the children's buses with his own car, a decision that may well have saved hundreds of young lives.
"As a result of the massive collision the patrol car was literally turned into a pile of metal. According to the experts, it's a miracle the police officer is still alive," Khakassian police said in a statement.
The car that almost crashed into the children's buses had five people including a 10-year-old child onboard. All of them received minor injuries. As for the kids on the buses, they were safe and sound, thanks to the brave policeman, who was seriously injured himself.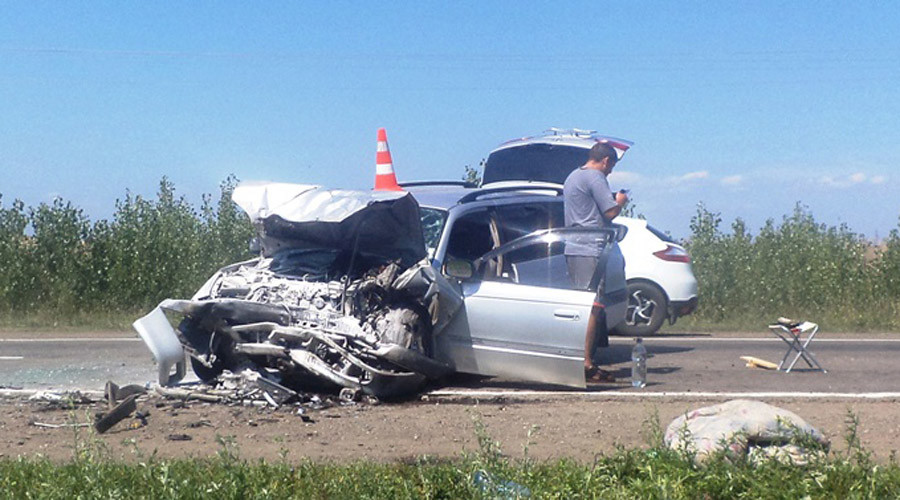 Kosolapov is now conscious and in a stable condition, spokesman for the region's police, Sergey Kuznetsov, reports, adding the officer has already spoken to his colleagues.
Khakassia's police have received a lot of letters, thanking the courageous hero cop. If the doctors allow it, a group of children who were on the buses, will pay a visit to their rescuer, Kuznetsov added.
The authorities have opened a criminal case against the reckless driver, who put the children's lives in danger.