UEFA chief Michel Platini to stand for FIFA President – UEFA website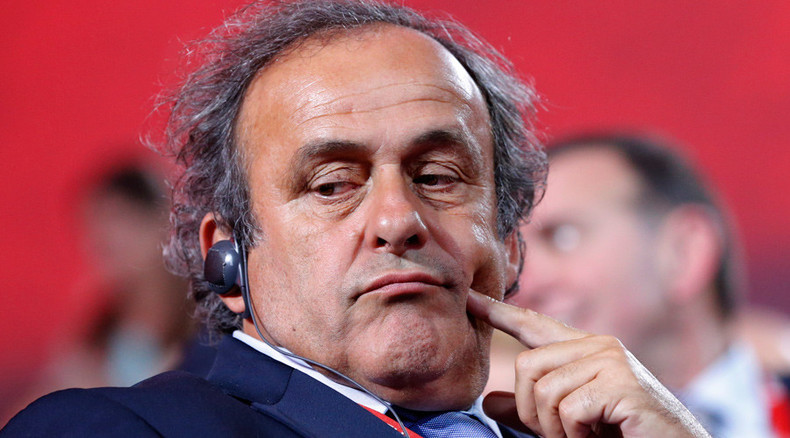 UEFA president Michel Platini has announced he will stand for the FIFA presidency, adding that he had defended his ideas and proposals "to give FIFA back the dignity and the position it deserves."
"I am at one of those decisive moments, at a juncture in my life and in events that are shaping the future of FIFA," Platini said, UEFA's website reported Platini as saying.
READ MORE: FIFA passes resolution assuring 'full support' of 2018 World Cup in Russia - Blatter
Platini, who has headed Europe's top footballing body since 2007, added that during the last 50 years FIFA had only had two presidents.
"This extreme stability is something of a paradox in a world that has experienced radical upheavals and in a sport that has undergone considerable economic change," Platini said. "However, recent events force the supreme governing body of world football to turn over a new leaf and rethink its governance."
He added that his decision to run "was a very personal, carefully considered decision, one in which I weighed up the future of football alongside my own future."
"I am counting on your support and our common love of football so that, together, we can give the tens of millions of football fans the FIFA that they want: a FIFA that is exemplary, united and shows solidarity, a FIFA that is respected, liked and of the people," Platini said in his statement.
Platini, 60, a former French national football player, won the Ballon d'Or (European Footballer of the Year) three times and has been a member of the FIFA Executive Committee since 2002.
All candidates have to submit their bids for the FIFA presidency by October 26, 2015, and the election will take place in Zurich on February 26, 2016.
Argentine footballing legend Diego Maradona also announced Tuesday he would run for the FIFA presidency in a YouTube video.
"I'm coming back to work, I'm coming back for FIFA, and above all things I'm coming back for my family, because I know that they are suffering just like me," Maradona said.
FIFA was rocked by a massive corruption scandal on May 27, when 14 senior football officials were arrested in a luxury hotel in Zurich, on the eve of a vote to choose a new president for world football's governing body.
The officials were accused of bribery, fraud and money laundering. According to Swiss justice officials, the suspects "are alleged to have been involved in schemes to make payments to soccer functionaries, which included delegates of FIFA and other functionaries of FIFA sub-organizations – totaling more than $100 million."
The US sent formal extradition requests to Switzerland for seven FIFA officials on July 1. They said that the officials or their lawyers would have 14 days to respond to the charges.
The arrests prompted several countries, including Australia, Costa Rica, Colombia and Switzerland, to open separate criminal investigations.
READ MORE: FIFA's Blatter accuses French, German ex-presidents of meddling with World Cup vote
Among those involved in the FIFA corruption case there are former FIFA vice-president and executive committee member Jack Warner, former president of CONMEBOL (South American Football Confederation) Nicolas Leoz, and the former president of the Brazilian Football Confederation, Jose Maria Marin.
FIFA President Sepp Blatter, who has led world soccer's governing body for 17 years, announced his resignation four days after he was reelected on May 29. However, he will continue to serve as president until a new extraordinary session elects a new chief.
Blatter condemned what he called a "hate" campaign waged against him by Europe's football leaders, as well as the US.
"There are signs that do not lie: Americans were candidates for the World Cup 2022 and they lost [it]. If Americans have to deal with money or criminal offenses which involve northern or South American citizens, they stop them there, but not in Zurich while there's a congress," he said.