Greek capital controls puts Athens zoo animals at risk of starvation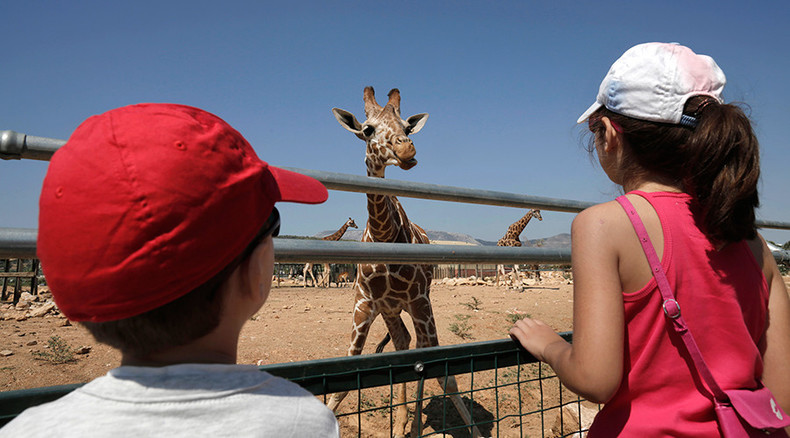 The lives of the inhabitants of an Athens zoo are under threat, as capital controls imposed by the Greek government have hampered the supply of special imported dietary supplements needed to feed about 2,200 animals.
READ MORE: Australia to kill 2mn feral felines to protect native species
The lives of dolphins, seals, penguins, lemurs, flamingos and giant anteaters are "endangered" by the recent misfortunes of the Greek economy, says Attica Zoological Park founder Jean-Jacques Lesueur.
With the introduction of capital controls, foreign suppliers have demanded a full pre-payment for food shipped to the country that has had limitations on the money transfers imposed.
"From the first moment of capital controls our three main suppliers informed us that every food shipment has to be fully paid in advance. We only have two weeks to receive a big fish shipment," Lesueur told Ruptly on Thursday.
READ MORE: Penguin missing from flood-ravaged Tbilisi Zoo found hiding in debris
The zoo's three major suppliers from France, Germany and the Netherlands are responsible for shipment of specialized foodstuff that can't be found in Greece, such as the Beta Carotene-rich pellets for flamingos which aid their bright pink feathering, alongside with fish and worms, essential for the animals' diet.
The government-imposed restrictions result in a blockade of goods for animals, as they not only limit cash withdrawals but also money transfers abroad.
READ MORE: Battling the Bulge: Danish zoo staff putting rotund beasts on diet
Attica Zoological Park, opened in year 2000, is the only zoo in Athens and home to more than 340 different species, mostly birds. It has tens of thousands of visitors of all ages annually. However, the financial crisis has led to plummeting attendance.