​21yo woman dies in fall from Moscow bridge while taking selfie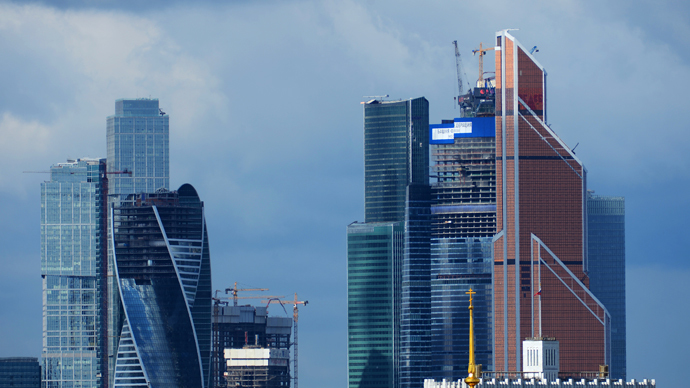 A young Russian woman has died after a fall from the bridge where she was trying to make a memorable selfie next to the Moscow City financial district, police sources say. Her death is the latest in a rash of fatal and near-fatal selfie incidents.
The woman, a 21-year-old graduate of the Russian State University of Tourism and Services Studies, reportedly wanted to make a selfie in front of one the famous landmarks of the Russian capital, but fell from the bridge while taking the photo.
The incident took place Saturday night next to the Moscow International Business Center, also referred as Moscow City.
"According to preliminary information, the young woman was taking a selfie together with her friends, but couldn't hold on and fell from the bridge onto the quayside," a source close to the investigation told TASS news agency.
According to other sources, the reason for girl's death was a broken fence on the bridge that she leaned on while taking the photo.
READ MORE: Selfies turn lethal: Deadly 'distraction' thought to have caused plane crash
Anton Tsvetkov, of the Commission on the Common House on Safety, told Interfax that he will investigate the reasons for the deadly incident.
"What the fence is like that it couldn't hold a fragile young woman?" he asked.
The rash of recent series strange and deadly incidents involving selfies have hit the headlines as social media users seem to be doing more and more outlandish things so that their photos stand out from the crowd.
A Russian Interior Ministry official told TASS that the ministry is concerned by the growing number of incidents "when a person injures himself of dies during attempts to take a unique selfie."
"Each of these incidents can be prevented. Selfies can be memorable and surprising without risking your life," the official added.
READ MORE: Snuff selfie: 21yo Russian woman shoots self in head posing for photo
In May, a young woman from Moscow was critically wounded after trying to take a selfie with a pistol pressed against her temple. 21-year-old Veronika was taken to intensive care.
Also in May, a Singaporean man died in Bali after falling off a cliff while taking a selfie. Mohammed Aslam Shahul, 21, lost his balance and fell into the sea off a cliff while on vacation with his friends.
Earlier, a teenager was killed in the northeastern Romanian town of Iasi when she was trying to take the "ultimate selfie" on top of a train. Anna Ursu, 18, was posing for the selfie with a friend, when her leg reportedly touched a live wire above, and 27,000 volts were sent through her body.
You can share this story on social media: