Snuff selfie: 21yo Russian woman shoots self in head posing for photo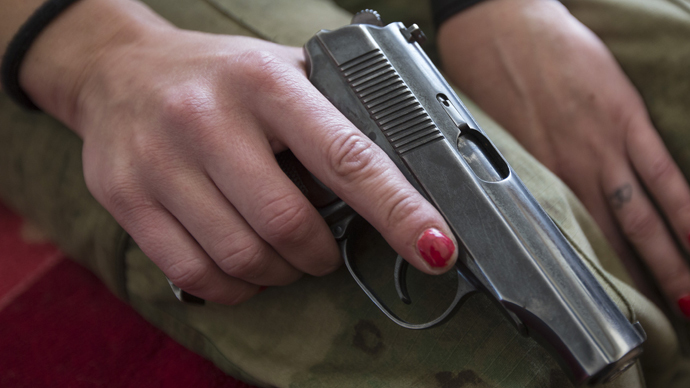 A young woman from Moscow has been critically wounded after trying to take a selfie with a pistol pressed against her temple. It's only the latest in a series of fatal and near-fatal selfies.
The 21-year-old employee was at her office, when she took a 9-millimeter rubber-bullet pistol and decided to take a selfie. However, she accidentally pressed the trigger, Interfax reported.
"Veronika asked the guard to give her the weapon to take a photo, and he didn't refuse. She took the pistol and started making the selfie, and shot herself in the head by accident," one of the witnesses told LifeNews.
After the incident, the guard said that the woman pressed the trigger and the bullet ricocheted off a wall into her head.
An ambulance was called to the scene, and the victim was taken to the hospital. Medics describe her state as critical, and she is currently in intensive care.
READ MORE: Selfie sticks banned at British National Gallery, Palace of Versailles
The owner of the gun is now facing up to six months behind bars for negligent weapon possession leading to injury, RIA Novosti news agency reported.
"The letter of the law states that firearms, with the owner absent, should be kept in a special safe, beyond the reach of those not authorized to use it," a source told the agency.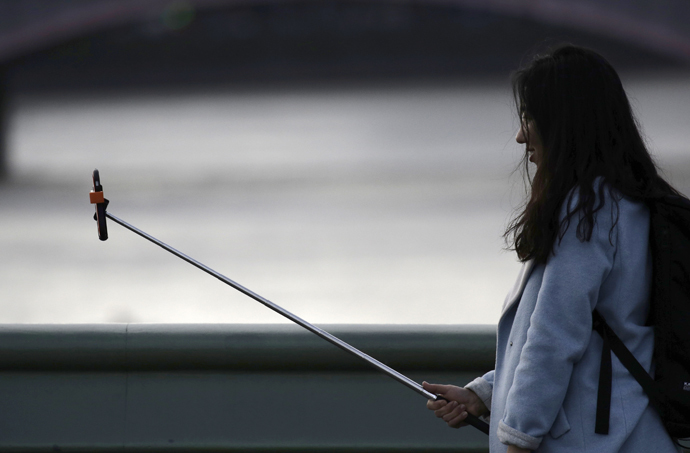 The string of bizarre incidents involving selfies includes people doing more and more outlandish things so that their photos stand out from the crowd.
On Saturday, a Singaporean man died in Bali after falling off a cliff while taking a selfie. Mohammed Aslam Shahul, 21, lost his balance and fell into the sea off a cliff while on vacation with his friends.
"He slipped and fell into the ocean. He apparently couldn't swim," local police said. The man's body was discovered in the sea at a depth of five meters.
READ MORE: Shenzhen birdmen: Two daredevils, one mega-tall tower and a selfie stick (VIDEO)
Just over a week ago, a teenager was killed in the northeastern Romanian town of Iasi when she was trying to take the "ultimate selfie" on top of a train. Anna Ursu, 18, was posing for the selfie with a friend, when her leg reportedly touched a live wire above, and 27,000 volts were sent through her body.
A passer-by had previously warned the two about the possible consequences. He heard a loud bang as the young woman was electrocuted and rushed over to try to help, but couldn't put out the flames, and called an ambulance. The doctors couldn't save Ursu's life.
Ursu's friend was instantly thrown off the train, and later told police she and her friend were trying to take the "ultimate selfie."