Arab theater turns to EU for help after Israel refuses to subsidize play 'tolerant to terrorists'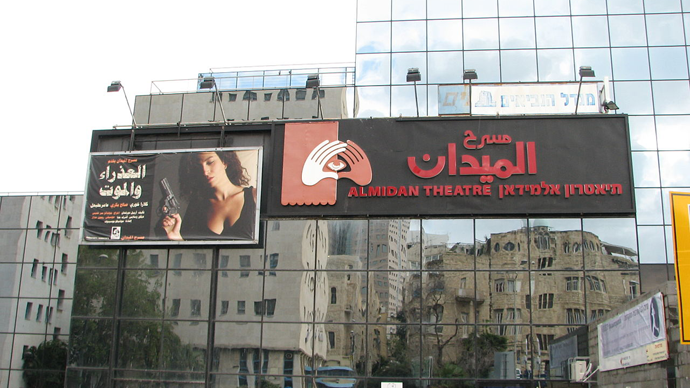 Israel's largest Arab theater plans to turn to the EU for financial aid after Israel said it would no longer sponsor the play about a Palestinian man who killed an IDF soldier, alleging it represents "tolerance of the murder," local media reported.
Earlier this month, Israeli Education Minister Naftali Bennett has pledged to cut state funding for A Parallel Time play, running at the Al-Midan theater in Haifa, founded in 1994 by the Israeli Minister of Education during Prime Minister Yitzhak Rabin's government. The much talked-about production, which the theater started running last year, has been largely inspired by the life of Walid Daka, an Israeli Arab imprisoned for abducting and killing Israeli soldier Moshe Tamam in 1984.

The family of the killed soldier has been flabbergasted by the play being shown to high school students as part of their state-funded culture and arts program.

"We are just saying a very simple thing: Don't fund this play. Our government shouldn't be the one to fund this play and honestly I don't understand all those people who think that someone who kidnapped a 19-year-old kid should be called a hero," Ortal Tamam, the soldier's niece, told AP.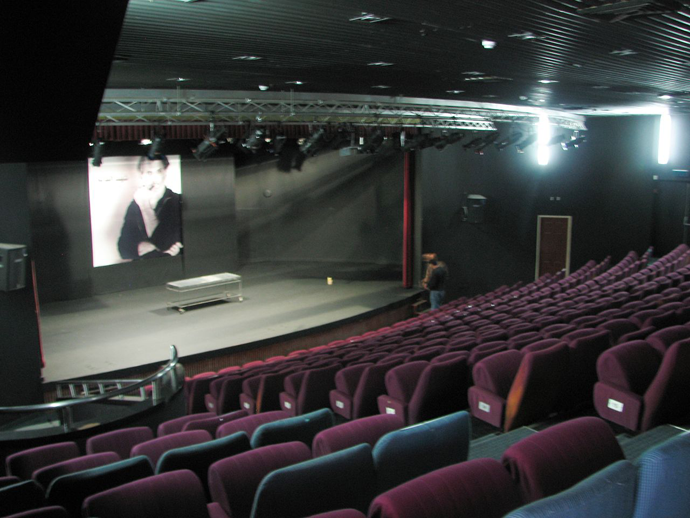 Her call immediately found support from the Israeli government.

"I support pluralism and have no desire to interfere with culture and arts," the education minister told AP. "The question here is whether the Ministry of Education in Israel should pay for school children to go see a play that shows sympathy to a murderer and a terrorist."
"And my answer is no; I wouldn't expect America to send its school children to a play that shows sympathy with Osama Bin Laden and so the same thing will not happen in Israel," Bennet, who is also the head of the Jewish Home party, added.
In early June he ordered to "immediately remove the play from the culture basket", with Israel's Arutz Sheva 7 quoting him as saying that "a play that portrays tolerance to the murder of soldiers guarding over me is not education."

The theater's program describes the play as "an attempt to discover the man behind the prisoner, and not the cliché that turns him into a symbol and a statistic, which leads one to forget that he is a person with a life story, desires and dreams," according to Ynet, an Israeli news website.

The writer and director of the banned show, Bashar Murkus, argues that his play shows the "human angle" of the prisoner.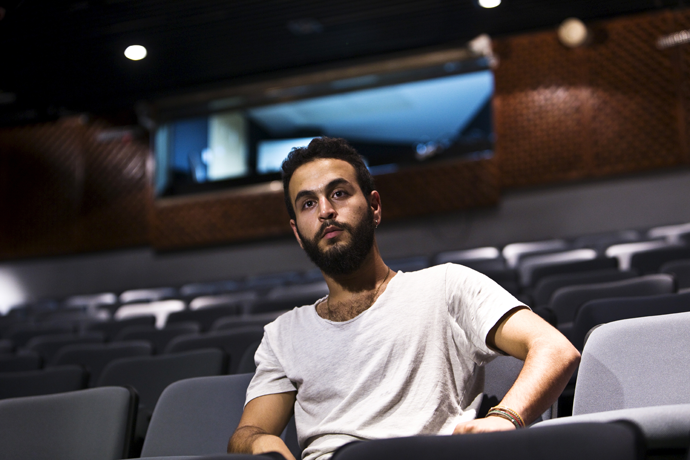 "Neither side treats him as a human being, but on stage it's beautiful and important to look at the human depth of each prisoner," Murkus told AP.
Israeli Culture Minister Miri Regev has also subscribed to the idea to review state funding to the Al-Midan theater and froze it on Tuesday. Earlier this month she already defunded Jaffa-based Elmina Theater for Jewish and Arab children after its founder, an Arab Israeli actor Norman Issa, refused to perform in a play to be put on in a West Bank settlement in the Jordan Valley.

Midan Theater's manager, Adnan Tarbasha, told Ynet that "due to Haifa Municipality's decision to freeze its support, I cannot pay employees' salaries. It hurts me that people who work for culture for all ages, regardless of color, religion, race and nationality, can't make a living."
READ MORE: Israeli Arab actor refusing to play in West Bank pressured by govt
An Arab-Muslim Israeli politician and leader of the Arab Movement for Change party, Ahmad Tibi, told a protest meeting at Al-Midan on Saturday that "we cannot give up government funding [for the theater], which is a civil right," the Jerusalem Times reported.

Tibi, who serves as a member of the Knesset, suggested creating a national fund "not remain dependent on the good graces of Minister Regev and the cruelty of the government."

"Minister Regev decided to cut off funding for Al-Midan Theater because she views the artists and actors of Al-Midan just like the Israel Police view Arabs - as enemies that need to be cut down to size and fought and not as citizens," he said.

Tibi added: "We have in this government an education minister, Naftali Bennett, who once referred to Palestinians as 'shrapnel in the posterior' and a culture minister who referred to Israel's artists as 'arrogant'.

This is a skewed state of affairs," he said.
According to the artistic adviser of al-Midan, Salwa Nakkara, some 700 students had seen the play. She said its critics simply hadn't seen it, their views putting freedom of expression in jeopardy. "This is contradicts a state that considers itself democratic."

Earlier this year over a thousand prominent artists pledged to accept no professional invitations to Israel or funding from institutions linked to the Israeli government "until it complies with international law and universal principles of human rights." The group of artists (British filmmaker Ken Loach and Pink Floyd co-founder Roger Waters among them) said that since summer of 2014, which saw an estimated 2,100 deaths in the Gaza Strip, Palestinians have enjoyed "no respite from Israel's unrelenting attack on their land, their livelihood, their right to political existence."