​Israeli Arab actor refusing to play in West Bank pressured by govt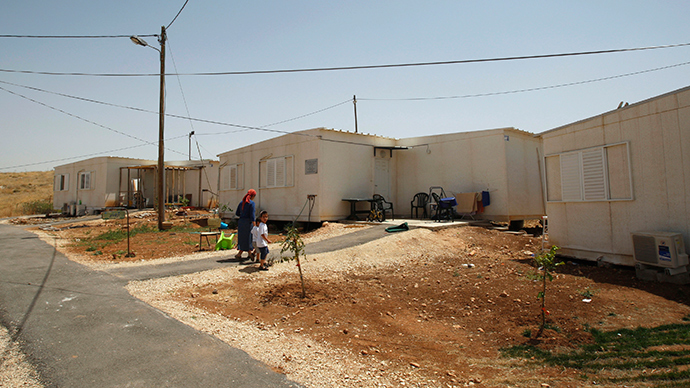 After an Arab Israeli actor refused to perform in a play to be put on in a West Bank settlement in the Jordan Valley, the Israeli culture minister threatened to pull funds from a children's theater run by the actor.
Arab Israeli actor Norman Issa, co-founder of the Elmina multicultural theater for children based in the city of Jaffa, recently announced he refuses to perform in the West Bank.
The performance was scheduled to take place at the Bik'at Hayarden Regional Council in a Jewish settlement of the Jordan Valley.
Miri Regev, minister of culture and sport, criticized the actor's decision on her Facebook page.
"In the event that Norman does not recant, I intend to re-examine the issue of our ministry's support for Elmina Theater, which operates under his management," she said.
READ MORE: Israel wants to confiscate over 3,000 acres in West Bank 'for military purposes' – report
According to Regev, Issa's decision "does not give expression to the coexistence in which he believes and which he champions."
Issa, actor, director and playwright, retorted on his Facebook page by saying the pressure put on him "borders on extortion."
"This theater is more important to me and my wife than anything else. Unfortunately, I am now faced with a threat from the minister of culture and sport, Miri Regev, who will re-examine state funding for the theater that my wife and I founded with our own hands."
He said the authorities can't expect him to go "against his conscience and agree to perform in controversial places."
"As an Arab Israeli married to a Jewish woman, I am raising a wonderful family. My wife and I have devoted our entire lives to realizing Jewish-Arab coexistence. That is how we are raising our children, and that was the motivation behind the founding of our theater company in Jaffa," he wrote.
Haifa Theater Director Nitza Ben Zvi told the Jerusalem Post the theater "like all theaters in Israel, believes in freedom of expression as the basis of creativity."
"We do not believe in forcing an actor to appear against their will," the director added.
READ MORE: Netanyahu demands Palestinians stop anti-Israel 'campaign', return to negotiations 'without preconditions'
The Elmina Theater told the Times of Israel that it has no reason to believe that Regev "will prevent subsidies from the theater.
"This is a nonprofit organization, and its credo is that an experience of theater jointly enjoyed by Jewish and Arab children without prejudice is capable of generating a shift in societal consciousness," the statement added.
The occupied territories of the Palestinian West Bank and Gaza Strip have been seeking full statehood from Israel for decades now. Palestinians demand full recognition as a sovereign state from the UN and the international community.
READ MORE: Vatican officially recognizes Palestine, while Israel fumes
More than 500,000 Israelis live in settlements in the West Bank and around East Jerusalem, built since the 1967 Israeli occupation of Palestinian territories.