IMF 'failed' in Greece, Ukraine – fund's executive director to RT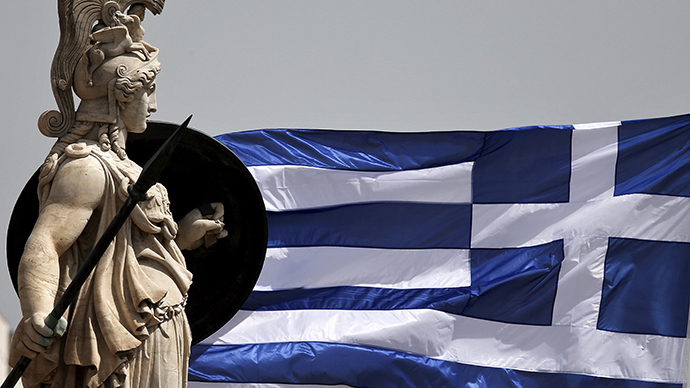 The record of the International Monetary Fund "as an institution is mixed," IMF Executive Director Paulo Nogueira Batista told RT, adding that he believes the IMF's programs for Greece and Ukraine have been a "failure."
"IMF has a mixed record, it has success stories even in the Euro area," he told RT on the sidelines of the 19th St. Petersburg International Economic Forum on Friday. He cited Ireland and Portugal as examples of countries which had managed to get out of crisis and pay off their debts "even ahead of schedule."
"And there are cases which are very difficult, or failures. I think Greece is one of them. Perhaps Ukraine is also another. Ukraine has had in the recent past as many as three unsuccessful programs – 2008, 2010, and 2014. And it's now executing a fourth program with the IMF."
Ukraine's total debt stands at above $50 billion and the government plans to restructure $22 billion provided by private lenders. It will be able to unlock $17.5 billion in IMF aid if it manages to make enough spending cuts to achieve budgetary savings of $15.3 billion over 4 years.
The Greeks were, in fact, rather patient, as it took Athens quite a long time - almost five years - to "vote out of power" the parties that had handled the crisis in a manner "very detrimental to the country," he added.
"The Greeks are suffering a lot from misguided decisions that were taken not only by the IMF, but also by the previous Greek governments, by the European authorities, which led Greece to a serious impasse," he said.
READ MORE: EU shouldn't view itself as 'hub of universe' – Greek PM
Speaking on his own behalf, he said the issue of lending to a country that is not paying its debts "is complicated". The fund's rules authorize release of money to a member country "provided that the country in question is engaged in good faith negotiations with the creditors."
However, he explained that if you look at what often happens in reality, it is apparent that the IMF's actual behavior isn't always "consistent with the rules," because the fund "applies these rules flexibly" and there is also "a window for political interference on the part of major shareholders." This "has happened on occasion in the IMF," he added.
He said that the fund is slowly adapting to international changes and needs reform, particularly in the way its voting structure is weighted.
"IMF is developing rather slowly to a rapidly changing world. It's a large bureaucracy, 70 years old. So it's even unfair to expect a bold move from this old lady in Washington DC. "
READ MORE: Kiev will make payment on $3bn Russian debt on June 22 – finance minister
"It must reform its governance, voting power structure, it must abandon certain absurd rules that make for example the number one position of the fund – that of a managing director – be reserved for European nationals. All of this should be rethought."
You can share this story on social media: