​Swiss authorities seize computer data after possible cyber-attack on Iran nuclear talks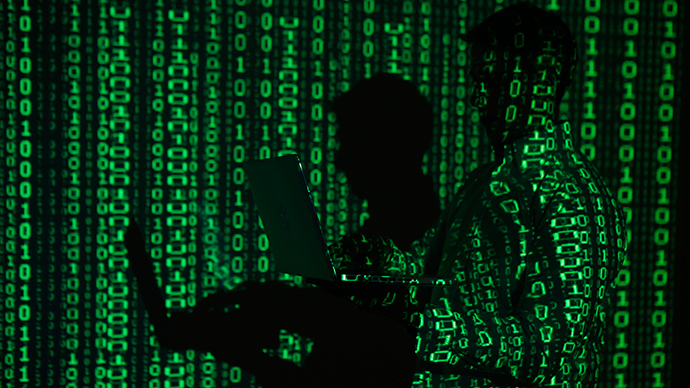 Swiss authorities have searched a house in Geneva, seizing computer material in connection with a possible cyber-attack on Iran's nuclear negotiations. Austria's government has also launched a probe into similar attacks.
It comes after Kaspersky Lab, a top Russia-based software security company, announced that a spyware dubbed Duqu 2 hit hotels which hosted diplomats at nuclear negotiations.
"On 12 May 2015, a house search took place in Geneva and IT hardware as well as software was seized," the Swiss attorney-general's office in Berne said in a statement.
"The aim of the aforementioned house search was to seize respective information as well as the malware; it was of particular interest to investigate whether the malware infected the respective IT systems," the statement continued.
READ MORE: Deal between Tehran, 6 world powers could be reached before deadline – Iran envoy
The office confirmed it was given government clearance to launch the probe on May 6, and conducted the raid six days later, due to "suspicion of illegal intelligence services operating in Switzerland."
Criminal proceedings have been opened against unknown persons "on suspicion of political espionage," the office added, declining to provide additional details.
It comes after a computer virus was used to hack into locations that have hosted negotiations between Tehran and the six world powers, including three luxury hotels, security company Kaspersky Lab said on Wednesday.
Speaking to RT, Kaspersky Lab co-founder and CEO Eugene Kaspersky said that venues hosting Iran talks had been targeted, and that cyber spies were after "very sensitive data."
READ MORE: Military strikes won't end Iran's nuclear program – Obama
Authorities in Austria – which has hosted numerous rounds of the talks – are also investigating cyber-attacks on venues linked to the nuclear negotiations, the country's government said on Thursday.
"The Federal Office for the Protection of the Constitution and Counterterrorism is aware of the information and is reviewing it," an interior ministry spokesman in Vienna said, as quoted by Reuters.
Iran's ambassador to the UN's nuclear agency, Reza Najafi, said the attacks are not a surprise, stating "there are enemies of these talks and they will do whatever they can."
He added that those involved in the nuclear negotiations "continue to take precautionary measures not to let any details of the discussion go to the public."
Accusations of the virus were immediately thrown at Israel, which dismissed the reports as baseless.
"There is no basis to all the international reports on Israel's involvement in the affair. What is much more important is that we prevent a bad agreement, otherwise at the end of the day we'll find ourselves with an Iranian nuclear umbrella," Deputy Foreign Minister Tzipi Hotovely told Israeli army radio on Thursday.
However, both Kaspersky and US security company Symantec said the virus shares some programming with Duqu, a previously discovered espionage software. Security experts believe Duqu was developed by the Israelis.
READ MORE: Iran deal threatens 'survival of Israel', increases risk of 'horrific war' – Netanyahu
Kaspersky told RT that it has not ruled out the possibility of the virus being "state-sponsored," given the price tag of such a "software project," which Eugene Kaspersky estimated to be "at least $10 million, maybe more."
Israel has openly denounced the negotiations with Iran, saying it doubts any agreement will sufficiently curb the country's nuclear program.
An Israel delegation is set to travel to Washington on Monday for a final round of talks with US officials about Tehran, according to Haaretz. A senior Israeli official said that one of the delegation's goals is to discuss the details of the emerging agreement, and suggest any necessary improvements.
The investigation comes in the run-up to the June 30 deadline for an agreement between Iran and the six world powers – the US, Britain, France, Germany, Russia, and China. The deal would involve Tehran curbing its nuclear program in exchange for sanctions relief.
Iran has repeatedly denied it is using its nuclear program to develop atomic weapons, instead insisting the program is solely for peaceful purposes.
You can share this story on social media: