​Man suing Chinese actress for staring at him too intently from TV set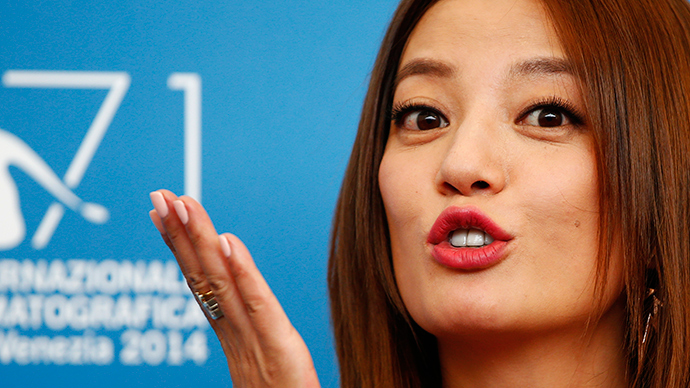 A Chinese man is attempting to initiate a bizarre lawsuit against a TV actress for giving him piercing stares through his TV set. He says the superstar's penetrating looks have caused him "spiritual damage."
The "spiritual damage" took place when the plaintiff was watching the famous Chinese TV comedy-drama series, Tiger Mom, with Zhao Wei,also known as Vicki Zhao,in the lead role, the Legal Daily reported. The man says Zhao, who plays a disciplinarian mother, was staring at him very intently.
Zhao's character is described as "emotionally unstable" and often gives piercing looks to her on-screen daughter and husband, the Chinese press reported.
The Shanghai Pudong new district court, however, refused to say if it has accepted the case or not.
READ MORE: 'I came to fight': Pirates of the Caribbean actor joins battle against ISIS
"It's not necessary to waste our judicial resources on cases like these," Gan Wen, deputy head of a case-filing chamber under the Supreme Court said at a news conference, adding that Zhao's case is an example of how people abuse their right to file lawsuits.
In May, Chinese authorities applied regulations that make it more difficult for courts to reject the claims. Now the courts will have to present reasons for case rejection. The authorities said the measure was aimed to put "an end to obstructive behavior by courts and officials meddling in cases."
The Supreme People's Court reported a 29-percent increase in cases since the legislation was implemented.
"Previously, it was difficult for administrative cases, such as people suing governments, to be accepted," Li Heping, a Beijing lawyer, told AP.