1st PHOTO: Russia's secretive Armata battle tank revealed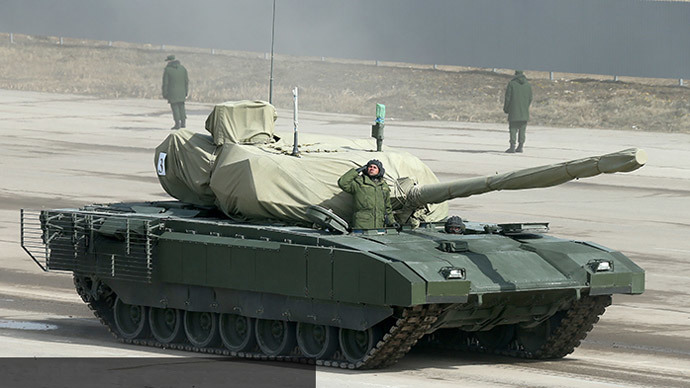 Russia's Defense Ministry has published the first 'photo session' of the Armata T-14 main battle tank preparing to roll on to Red Square for the V-Day parade. Armata's unmanned turret and gun, also on other armored vehicles, remains camouflaged.
After five years of development, Armata finally made it on Russia's 2015 defense shopping list. While the exact characteristics and appearance of the platform have remained classified, glimpses of the tank and its description has been leaking into press since the beginning of the year.
The new photo comes from the ministry itself, which used an image in a preview section of the May 9 parade in Moscow. The message says Armata "is to be used as a main battle tank for Russia's ground troops; it boasts a new ammunition feed system as well as other brand new operational characteristics." The turret in the photo is covered with a case.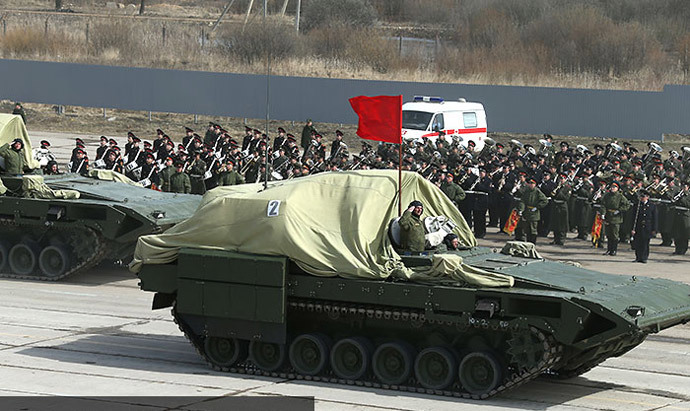 So far, Armata platform's chief tank T-14 has been rumored to come armed with:
- remote-controlled 125mm smoothbore cannon
- 30mm sub-caliber ranging gun to deal with various targets, including low-flying aerial targets
- 12.5mm heavy machine gun with a turret, which can take out anti-tank missiles
- active-phased array antenna and a large variety of other sensors.
Coupled with wholly mechanized electric transmission, the Armata is expected to have the potential to evolve into a fully robotic battle vehicle. However, there is a multi-layer armored capsule for the crew of just two operators.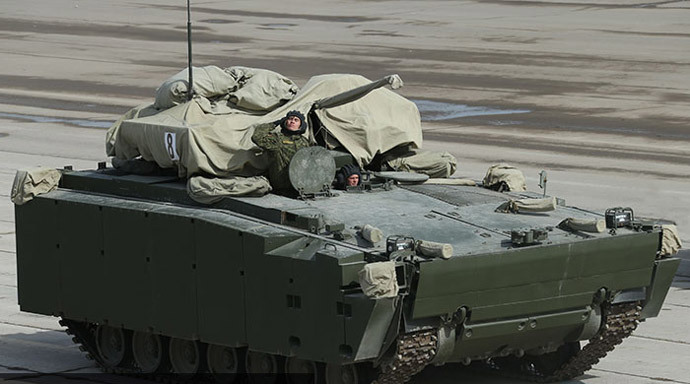 Produced in the Urals Region, Armata tank's worth is rumored to be at around 400 million rubles (approx. $7.4 million), with 2,300 units estimated necessary for the Russian Army.
Brand-new T-15 (Object 149) heavy infantry combat vehicle based on the platform of the Armata main battle tank appears to have the same power plant and armor as Armata MBT, made of a 'cake layer' of newly-developed armor steels, ceramic and composite materials.
The weapons mounted on T-15 unmanned turret, which unlike the Armata, is mounted closer to the rear of the vehicle, might consist of a 30mm automatic cannon, at least one machine-gun, automatic grenade launcher and antitank guided missile system.
The May 9 Victory parade in Moscow will feature Russia's newest, most advanced military hardware, among them 10 T-14 Armata main battle tanks, 10 T-15 heavy APCs, families of Kurganets-25 light tracked armored vehicles and Boomerang light-wheeled armored vehicles, 8 Coalition-SV 152mm self-propelled howitzers and other military hardware.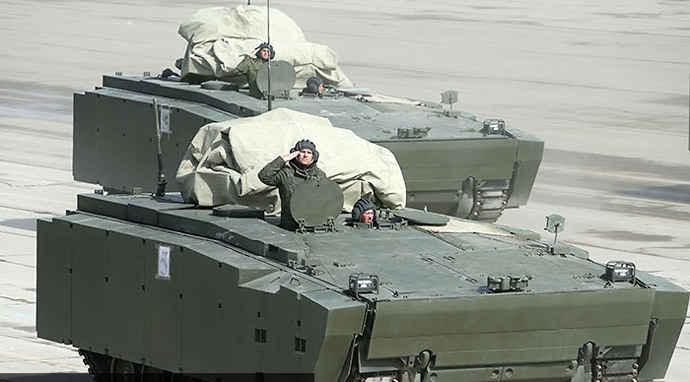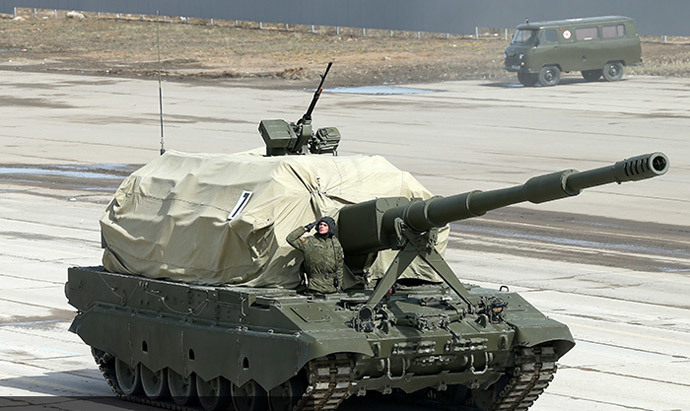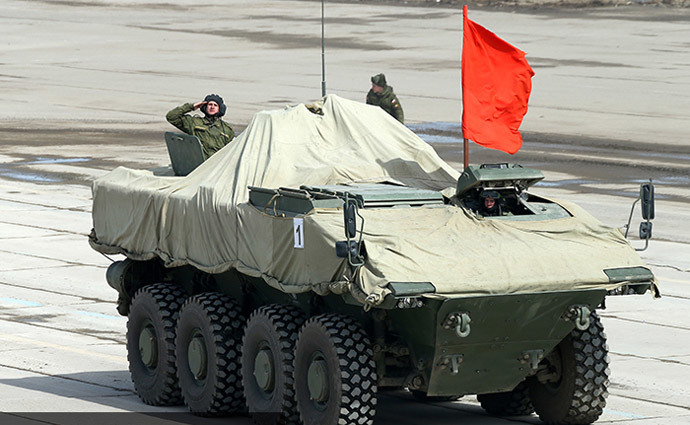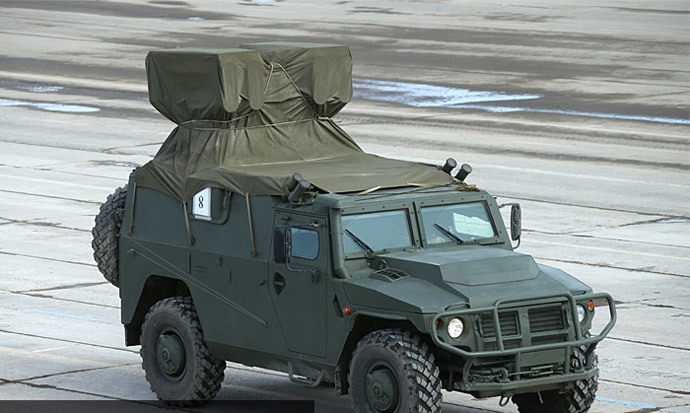 You can share this story on social media: