Revenge isn't tweet: Twitter cracks down on 'revenge porn' abusers
Published time: 12 Mar, 2015 08:31
Edited time: 12 Mar, 2015 08:47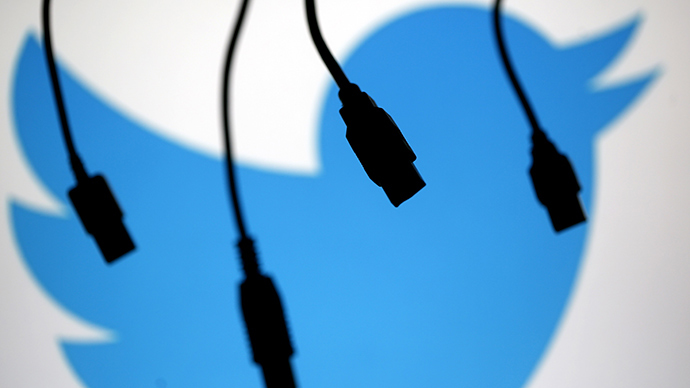 Twitter has modified its rules on so-called 'revenge porn', stating that from now on users "may not post intimate photos or videos that were taken or distributed without the subject's consent."
The social media platform will react to "specific" cases of abuse, and users who disobey "will have their accounts locked," according to a representative.
The company is confident it will tackle all the reports "in a timely manner."
"Twitter is continuing to explore product solutions to allow us to act faster and more efficiently to protect our users," a spokesperson said.
READ MORE: Twitter should ban racist words – MP
The new policy will function as follows: users who complain about the content will have their identity checked and will have to prove that they didn't give their consent to share the materials.
Then, the person who posted the content will be required to "delete the content in question before being able to return to the platform."
The latest move by Twitter management can be regarded as an attempt to deal with recent criticism that the social network is bad at coping with trolling.
READ MORE: Troll control: Twitter cracks down on abuse, spoofing
CEO Dick Costolo recently admitted the company "sucks" at the issue.
"We suck at dealing with abuse and trolls on the platform and we've sucked at it for years. It's no secret that the rest of the world talks about it every day. We lose core user after core user by not addressing simple trolling issues that they face every day," Costolo wrote in a leaked memo to staff.
About two weeks ago, Twitter started to step up measures to put an end to impersonation, spoofing and personal data leaks – all moves being part of tackling online abuse, a long-term program unveiled in December.
Among other things, Twitter began reviewing five times more users than before, and the support team dealing with abuse issues was tripled.
READ MORE: Twitter head says platform 'sucks' at dealing with abuse problem
Last month, revenge porn became a criminal offense in England and Wales, with a two-year maximum prison sentence for the crime.
The UK legislation describes revenge porn as "photographs or films which show people engaged in sexual activity or depicted in a sexual way or with their genitals exposed, where what is shown would not usually be seen in public." The revenge porn is released without consent of the pictured individual.
The law applies to social networks and text messages.
A few US states – California, Texas, Utah – also have legislation aimed at dealing with revenge porn.