​Twitter should ban racist words – MP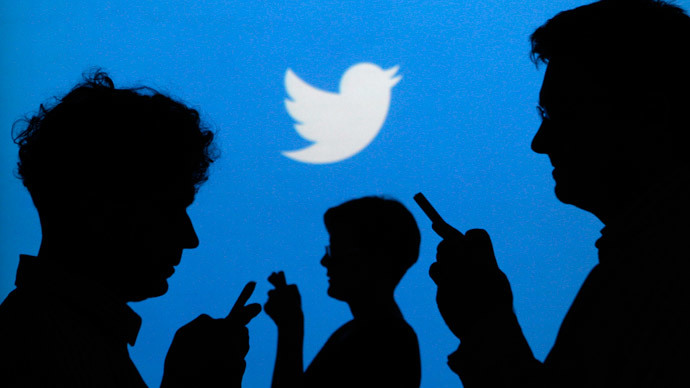 Racist words should be banned from Twitter, says a UK Labour MP who was a victim of anti-Semitic abuse online.
Luciana Berger, Shadow Minister for Public Health, urged the microblogging site to do more to stop abuse and to ban racist words, such as such as "kike," a derogatory and anti-Semitic term for Jews "which can never be used in a positive way."
Berger was a victim of server trolling abuse.
"At the height of the abuse, the police said I was the subject of 2,500 hate messages in the space of three days using the hashtag 'FilthyJewBitch'," she said in an interview with The Telegraph.
"Online hate needs to be taken as seriously as offline hate – but it isn't. Twitter's response isn't good enough. It has a responsibility to do more to protect its users.
"The site is letting me and many others down who have been the subject of lots of hate. It could start by automatically banning racist words which aren't allowed to be printed in newspapers or broadcast on TV that could never be used in a positive way – such as kike."
READ MORE:Sexual harassment 'part of daily life' for young girls – study
The MP for Liverpool Wavertree revealed the abuse had forced her to increase security at her home.
"I now have a different alarm system, shatterproof film on my windows, CCTV cameras and a bomb bag at the back of my post boxes … The whole episode has shocked and surprised me. I now always travel with someone," she said.
In October, the internet troll Garron Helm, 21, was jailed for sending Berger anti-Semitic tweets, including a picture of Berger with a Nazi yellow Star of David on her forehead featuring the hashtag "Hitler was right."
After Helm was sentenced to four weeks in prison, Berger was further inundated with anti-Semitic messages on Twitter.
A spokesman for Twitter told the paper: "We're working hard to improve the experience of people who encounter abuse on Twitter and have recently made changes so that reporting content is easier. Blocking individual words is generally ineffective at stopping unwanted behavior and may incorrectly block legitimate content."
You can share this story on social media: