Troll control: Twitter cracks down on abuse, spoofing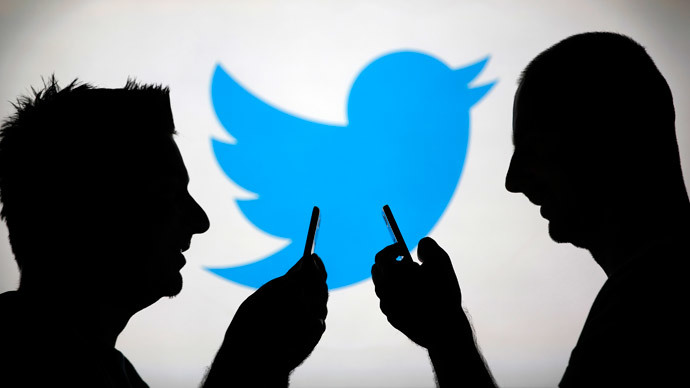 Twitter says it is boosting efforts to stop impersonation, spoofing and personal data leaks in the latest round of updates that are part of the corporation's long term plan to deal with internet abuse on their platform.
"We streamlined the process of reporting harassment on Twitter recently; now we're making similar improvements around reporting other content issues including impersonation, self-harm and the sharing of private and confidential information,"said Twitter Vice-President Tina Bhatnagar in a blog post.
The process started on Thursday and "should reach all users in the coming weeks."
Today, we're announcing a few safety updates. Learn more: https://t.co/XM3S08qHuH.

— Safety (@safety) February 26, 2015
According to Bhatnagar, "We [Twitter] now review five times as many user reports as we did previously, and we have tripled the size of the support team focused on handling abuse reports."
The "investment in tools and people" now allows Twitter "to handle more reports of abuse with greater efficiency," added Bhatnagar.
"So while we review many more reports than ever before, we've been able to significantly reduce the average response time to a fraction of what it was, and we see this number continuing to drop."
We're rolling out a change that separates "Block" and "Report" in an effort to make blocking and reporting simpler. pic.twitter.com/u8INq54CCv

— Twitter Support (@Support) February 23, 2015
Bhatnagar wrote that the corporation is planning "to add several new enforcement actions for use against accounts that violate our rules."
"These new actions will not be visible to the vast majority of rule-abiding Twitter users – but they give us new options for acting against the accounts that don't follow the rules and serve to discourage behavior that goes against our policies."
February's updates are a part of the company's long term plan that was announced in December. It aimed at reducing the number of abuse and spam cases by enhancing their in-product harassment reporting and making improvements to "block."
READ MORE: Twitter head says platform 'sucks' at dealing with abuse problem
Earlier in February CEO Dick Costolo took personal responsibility for inability of Twitter to deal with abusive users, saying he was "embarrassed" and vowed "stronger action to eliminate trolls."
"We suck at dealing with abuse and trolls on the platform and we've sucked at it for years. It's no secret and the rest of the world talks about it every day," Costolo added.
READ MORE: Twitter should ban racist words – MP
In December, British MP Luciana Berger, shadow minister for public health, urged the microblogging site to do more to stop abuse and to ban racist words, such as such as 'kike', a derogatory and anti-Semitic term for Jews which can never be used in a positive way.
"At the height of the abuse, the police said I was the subject of 2,500 hate messages in the space of three days using the hashtag 'FilthyJewBitch'," Berger said in an interview with the Telegraph.
You can share this story on social media: