Twitter head says platform 'sucks' at dealing with abuse problem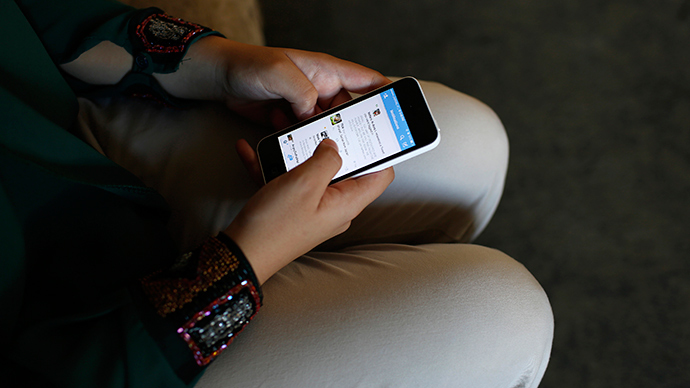 Twitter CEO Dick Costolo has taken personal responsibility for the social platform's inability to deal with abusive users, according to an internal memo cited by The Verge. Costolo said he was "embarrassed" and vowed "stronger action to eliminate trolls."
The head of Twitter thinks that the social network's inability to tackle the problem of trolling has cost it numerous users. In the strongly worded memo, Costolo said: "We suck at dealing with abuse and trolls on the platform and we've sucked at it for years."
"It's no secret and the rest of the world talks about it every day. We lose core user after core user by not addressing simple trolling issues that they face every day," he added.
Costolo made the comments in response to a question that was raised on an internal forum concerning a recent story about a woman who had been on the receiving end of abuse on Twitter. Lindy West, an American journalist, had been subject to trolling on the social platform and those harassing her had even created an account in the name of her father, who had recently died.
READ MORE: Twitter should ban racist words – MP
In a response to an email posted by an employee, Costolo admitted that more needed to be done to tackle the problem of online bullying on Twitter and accepted that the system of allowing victims to report abusers needs to be improved.
"We're going to start kicking these people off right and left and making sure that when they issue their ridiculous attacks, nobody hears them," the Twitter CEO said.
In a follow-up memo, he said that he took, "personal responsibility," for the company's failure to deal with this problem adding, "it's nobody's fault but mine."
"I'm going to take full responsibility for making sure that the people working night and day on this have the resources they need to address the issue, that there are clear lines of responsibility and accountability, and that we don't equivocate in our decisions and choices."
READ MORE: Sky News faces online backlash after death of McCann 'troll'
In December, British MP, Luciana Berger, Shadow Minister for Public Health, urged the microblogging site to do more to stop abuse and to ban racist words, such as such as "kike," a derogatory and anti-Semitic term for Jews "which can never be used in a positive way."
"At the height of the abuse, the police said I was the subject of 2,500 hate messages in the space of three days using the hashtag 'FilthyJewBitch'," she said in an interview with The Telegraph.
You can share this story on social media: