In charge of truth? Google considers ranking sites on facts, not popularity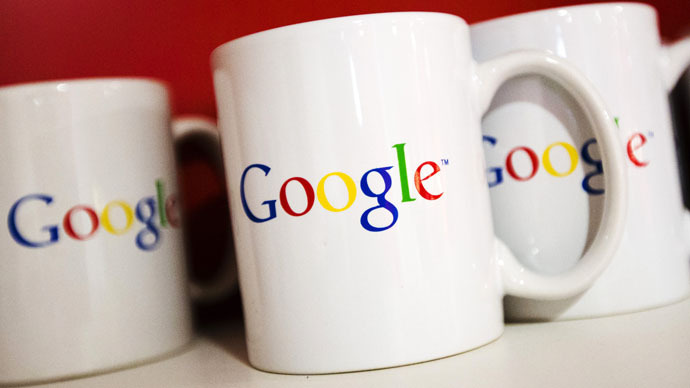 Google is considering putting itself in charge of online truth, in order to assist users in an age of information overload. The web giant would rank search results based on each site's 'truth score' instead of its popularity level.
The search engine currently relies on a system that ranks websites based on how many times the page has been linked to – which means that even fake information has a way of making it up the chain of search results.
According to a New Scientist report, the new model developed by a Google research team would count the number of incorrect facts on each website to establish a Knowledge-Based Trust score for each site – an overall rating of trustworthiness.
READ MORE: Google's updated search engine cracks down on piracy websites
Each score would be computed using Google's own 'Knowledge Vault,' an automated database that identifies "facts the web unanimously agrees on," according to the media report.
"A source that has few false facts is considered to be trustworthy," the research team said.
Thus, websites that Google deems to have contradictory information would be ranked lower in search results.
The idea is still a prototype and the system is currently offline.
The idea raises concerns as to how exactly the fact checking would take place, and whether it would impact controversial or alternative stances on various issues, which could be a blow to freedom of speech and diversity of opinions online.
The news comes at a time when app developers are working on ways to verify all kinds of online content – including mailboxes, webpages, and applications – by cross-referencing online information with aggregates like PolitiFact, FactCheck.org, and Snopes.
One of the most recent changes implemented in Google's search algorithm targeted the ranking of piracy websites around the world.
"We've now refined the signal in ways we expect to visibly affect the rankings of some of the most notorious sites," Google's senior copyright counsel, Katherine Oyama, said in October.
Additionally, the search giant said it will be "demoting autocomplete predictions that return results with many DMCA demoted sites."
You can share this story on social media: