Google's updated search engine cracks down on piracy websites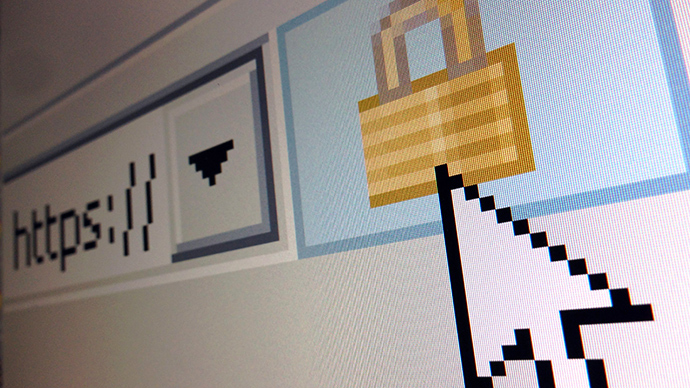 The new version of Google's search engine rolling out this week will "visibly affect" the way it presents and ranks piracy websites around the world.
The company made the announcement last week on its Public Policy Blog, in an attempt to detail its ongoing efforts to combat piracy. These new changes to the search algorithm will affect all users worldwide.
In its online statement, Google noted that the changes come as an addition to tweaks they had already made two years ago.
"In August 2012 we first announced that we would downrank sites for which we received a large number of valid DMCA [Digital Millennium Copyright Act] notices," Google's senior copyright counsel, Katherine Oyama, wrote online. "We've now refined the signal in ways we expect to visibly affect the rankings of some of the most notorious sites."
Additionally, the search giant said it will be "demoting autocomplete predictions that return results with many DMCA demoted sites."
READ MORE:Iceland court orders Vodafone to block Pirate Bay
The changes come as Google tries to redirect users to sites where they can legally watch, stream, or download movies and music. The way advertisements are presented is also being tweaked, with links to legal streaming services and online shops presenting users with destinations when they use certain keywords. The new ad format will roll out first in the United States, but there are plans to implement it internationally as well.
These modifications are also a part of an ongoing back-and-forth between Google and media groups like the Recording Industry Association of America and the Motion Picture Association of America. Both have pushed Google to apply harsher filters to move users away from illegal websites like RapidGator and 4Shared.
As part of the DMCA, Google is required to take down links to copyrighted material if the rights holders make such a request, as noted by Ars Technica. If not, it could be found legally liable.
In 2013 alone, Google had to deal with 224 million DMCA requests regarding its search results, with the company removing 222 million. Those left online were allowed to stay because Google "needed additional information, were unable to find the page, or concluded that the material was not infringing."
While DMCA requests traffic in individual links, Google's new algorithm changes are expected to demote piracy websites in general.
These adjustments are the latest in a series of blows for piracy websites around the world. Last week, Iceland's high court ordered the country's two major internet providers to block access to The Pirate Bay torrent website – an unexpected decision for a country typically regarded as a strong opponent of censorship.
In July, meanwhile, an Italian court banned Kim Dotcom's new Mega project for promoting the distribution of pirated movies.
You can share this story on social media: