What nuke? Things we learned from leaked spy cables that exposed Netanyahu's lie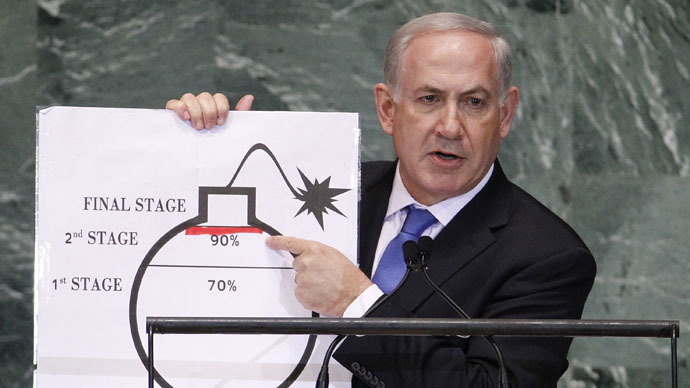 A blockbuster cache of leaked spy cables has revealed that Netanyahu lied to the UN about Iran's nuclear capability, and that the CIA covertly attempted to contact Hamas despite a US ban.
The package of cables leaked to Al Jazeera and shared with the Guardian contains exchanges between various intelligence agencies around the world. However, it mostly consists of communications between South Africa's intelligence agency and its counterparts in other countries. Independently authenticated by the Guardian, the leaks provide a glimpse into the shadowy workings of the global intelligence community.
Iran was not in the final stages of producing nuclear weapons
Israeli Prime Minister Benjamin Netanyahu declared to the United Nations General Assembly in September 2012 that Iran was readying to complete its "plans to build a nuclear weapon." He even provided a handy infographic to demonstrate his point.
READ MORE: Netanyahu's claims on Iran nuclear program contradicted Mossad findings – leaked docs
Though an October 2012 Mossad memo conceded that Iran was "working to close gaps in areas that appear legitimate, such as enrichment reactors, which will reduce the time required to produce weapons from the time the instruction is actually given," it also stated that the Islamic Republic was "not performing the activity necessary to produce weapons."
The Mossad memo contradicted Netanyahu's repeated assertions that Iran's nuclear capability posed an existential threat to Israel and a risk to global security.
The CIA attempted to establish contact with Hamas, despite a US ban
Another leaked cable suggests that despite the US government's blanket ban on contact with the Palestinian Islamist movement, the CIA attempted to gain access to Hamas through various backchannels. A CIA officer tried to get in touch with Hamas through a South African proxy in 2012.
US and South African intelligence agents met in East Jerusalem during a period of clashes between Hamas and Israeli forces. The cables describe US forces as "desperate to make inroads into Hamas in Gaza and possibly would like SSA [South African State Security Agency] to assist them in gaining access."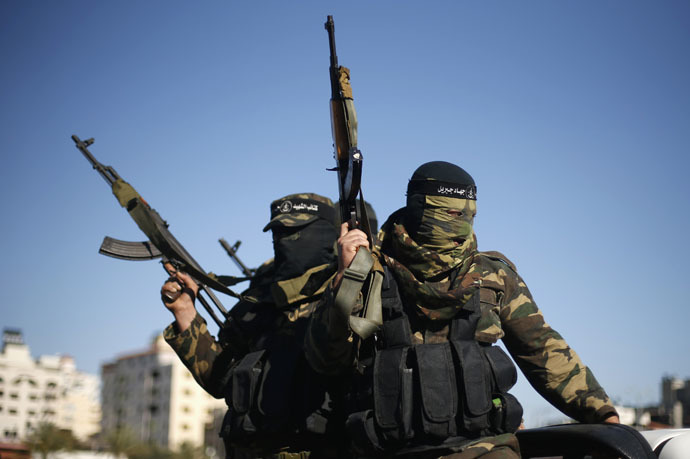 Obama 'threatened' Mahmoud Abbas to withdraw bid for UN membership
In 2012, US President Barack Obama threatened Palestinian Authority President Mahmoud Abbas over a Palestinian bid for "non-member observer status" in the UN.
In a phone call to the Palestinian leader, Obama "threatened President Abbas if he goes ahead with the UN bid," a South African state security agency report from November 2012 reads. Abbas, however, went forward with the UN bid, which was backed by the General Assembly.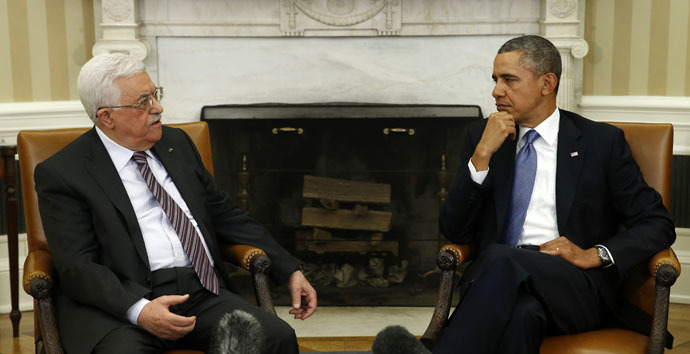 Israel obtained stolen South African anti-tank missile technology
A Mossad secret service cable from 2010 reveals that South Africa covered up the Israeli theft of South African missile blueprints. When two men were tried for stealing them, prosecutors did not release information detailing the extent of Israel's involvement.
During the trial, reporters who were fed false information wrote that Israelis were offered the stolen materials, but were "not interested" and dismissed the black market salesmen. However, the cables reveal that Israeli businessmen did, in fact, purchase the plans and passed them on to the Mossad.
The cables also include an Israeli reply to a request from South Africa for Tel Aviv to return the stolen blueprints.
"In light of the strong cooperation" between the two countries' intelligence services, "we can, at least, return the missile plans to you," the correspondence states.