Sochi marks 1st anniversary of Olympic Winter Games (PHOTOS)
A year has passed since the extravagant opening ceremony of Russia's Winter Olympic Games in Sochi. Thousands, including President Vladimir Putin gathered in the southern city to celebrate the anniversary.
READ MORE: 'Russia's heart & soul': World Cup 2018 logo unveiled in Moscow (PHOTOS, VIDEO)
Speaking at an ice performance to mark the event, Putin thanked "everyone who participated in the Winter Olympic Games: The construction workers, organizers, journalists, volunteers, and, of course, our wonderful athletes, whose victories highlighted our Olympic celebration."
The 2014 Sochi Olympics, the most expensive in history, were also the warmest Winter Games ever taking place in the subtropical Russia's south.
Many remember the awe-inspiring performances of gold medal winning figure skater, Yuliya Lipnitskaya, who was just fifteen during the Games. Lipnitskaya, herself, attended Saturday's event.
Also in attendance were legendary figure skater, Evgeni Plushenko and the gold medal winning bobsledder Aleksandr Zubkov.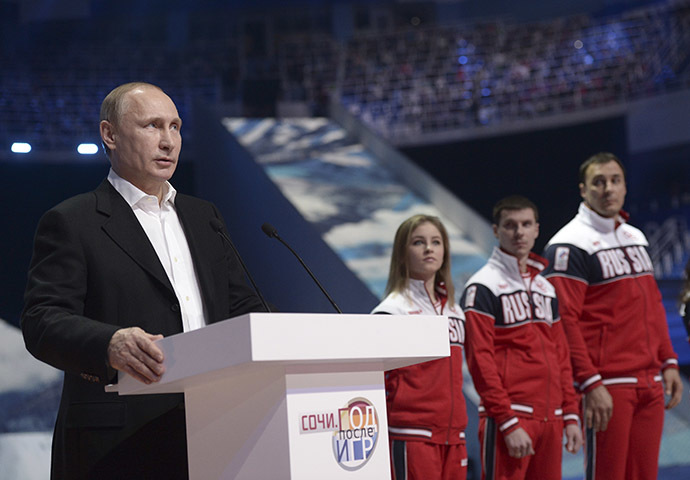 A ceremony to unveil the "Wall of Champions" was held on Saturday. A monument in the shape of two pyramids symbolizing mountains covered in snow was erected on Medals Plaza Square in honor of the winners.
Though the success of the Sochi Olympics has largely been overshadowed by Crimean referendum and the conflict in eastern Ukraine, the Games remain a bright spot in an otherwise tumultuous year.
Many international sports organizers returned to Sochi to mark the anniversary.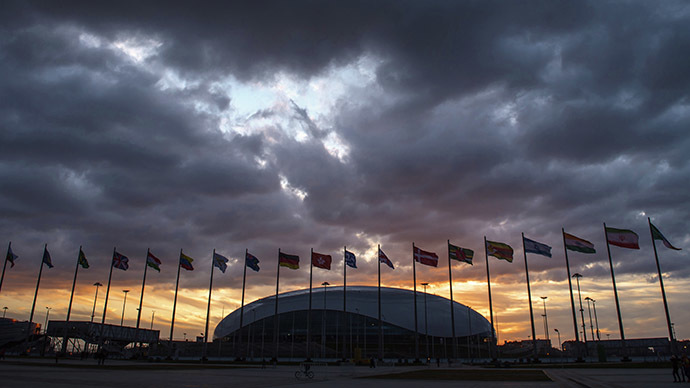 Rene Fasel, president of the International Ice Hockey Federation, who has been to eight Winter Games, told RT that the 2014 Games were the best he's ever been to.
"For me this is no doubt the best ever Winter Games I was in, especially for our sport, ice hockey," he told RT.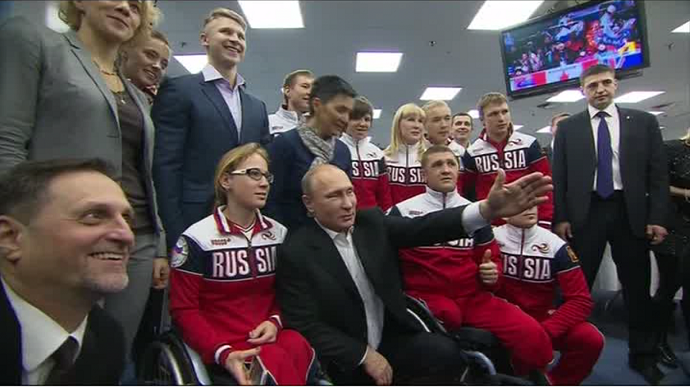 The event, however did not pass without hiccups. During the opening ceremony, just four of the five Olympic rings lit up. Organizers took the setback in stride and even deliberately repeated the glitch during the closing ceremony.
Many also recall some of the missteps in the preparations to the Games. Social media users even created the hashtag #SochiProblems highlighting some of the city's gaffes, including the infamous double toilet. The Western media, meanwhile, used the Games for traditional Russia-bashing – and got trolled by Jimmy Kimmel Live show.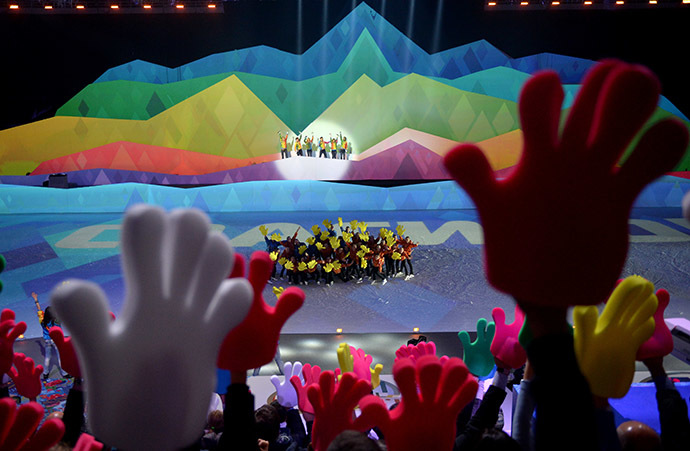 But in the end many agreed that the Games surpassed expectations. "People could not believe what they have seen here. Also in this park, they were concerned people would not come, but it was full and the atmosphere was great, so it was more than expected," Gilbert Felli, the executive director of the International Olympic Committee told RT.
READ MORE: One year on: How the Western media finally changed its tune on Sochi
You can share this story on social media: