First day of Sochi Paralympics is GO: Russia grabs 12 medals
The Winter Paralympic Games have kicked off in Sochi, with 12 sets of medals at stake. The Russian team is currently topping the medal count, with 12 medals, 4 of them gold.
First gold went in the women's biathlon, where German athlete Andrea Eskau came first, with the Russian Svetlana Konovalova snatching silver, and the Ukrainian Olena Yurkovska bagging bronze.
Alpine skiing for visually impaired athletes brought Russia's first medal: a bronze, won by Aleksandra Franzeva. Slovakia's Henrieta Farkasova was first, while the silver went to the UK's Jade Etherington.
By 11.02 Moscow time (7.02 GMT), Russian biathletes had already won three gold medals: Roman Petushkov was the first in the sitting position 7.5-kilometer race, Alena Kaufman won gold in the standing position 6-kilometer race, and Vladislav Lekomtsev reached the finish line first in the standing position 7.5-kilometer race.
Nothing is impossible! On monoski at crazy speed! These guys are cool! #paralympics#Sochi2014pic.twitter.com/9ZvCJRDFeh

— Dmitry Chernyshenko (@DChernyshenko) March 8, 2014
Roman Petushkov, who won the first golden medal for Russia in Paralympics, told Russian Channel One that he wanted to "dedicate the medal to the person that's the dearest to him":
"Mum, you deserve this medal for giving birth to me, for spending sleepless nights in the hospital when I was there with the trauma. Mum, I love you, this medal goes to you," Petushkov said.
In downhill skiing, the Spaniard, Jon Santacana, successfully defended his title, with Slovakia's Miroslav Haraus taking silver, and Canada's Mac Marcoux winning bronze, Canada's first medal of the Games.
In downhill skiing (standing position), gold went to Markus Salcher of Austria, with Russia's Aleksey Bugaev second, and France's Vincent Gauthier-Manuel third.
In the first game of ice-sledge hockey, Norway beat the Czech Republic: 2:1.
Russian biathlete, Mikhalina Lysova, won a fourth gold today for Russia in the 6-kilometer race for visually impaired athletes, while another Russian, Yulia Budaleeva, won the silver medal for the country's team.
Russian biathlete, Nikolay Polukhin, has won silver in the biathlon 7.5-kilometer race for visually impaired athletes, bringing Russia its 12th medal on Saturday.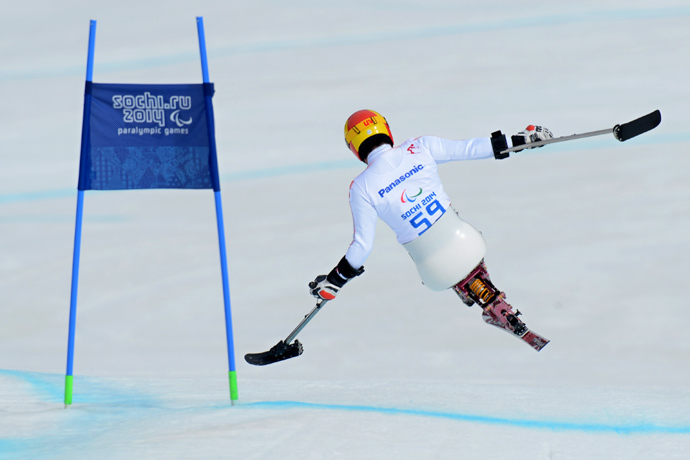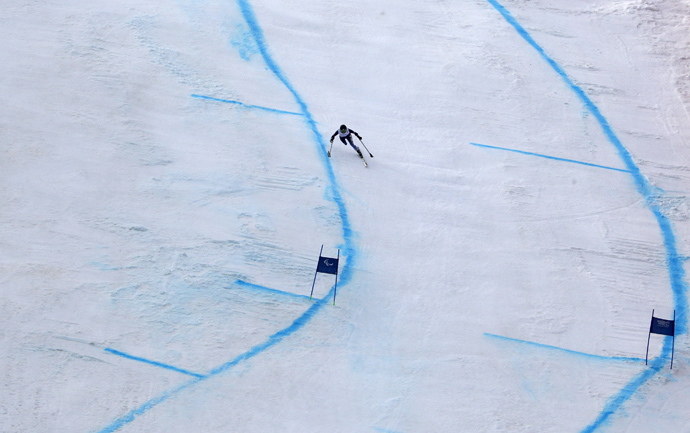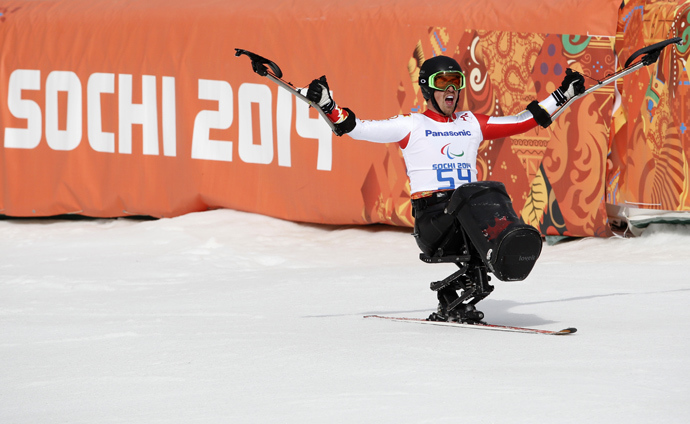 You can share this story on social media: