One year on: How the Western media finally changed its tune on Sochi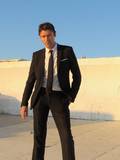 Bryan MacDonald
Bryan MacDonald is an Irish journalist based in Russia. He has written for RT since 2014. Before moving to Russia, Bryan worked for The Irish Independent, the Evening Herald, Ireland on Sunday, and The Irish Daily Mail. Follow him on Twitter @27khv
Bryan MacDonald is an Irish journalist based in Russia. He has written for RT since 2014. Before moving to Russia, Bryan worked for The Irish Independent, the Evening Herald, Ireland on Sunday, and The Irish Daily Mail. Follow him on Twitter @27khv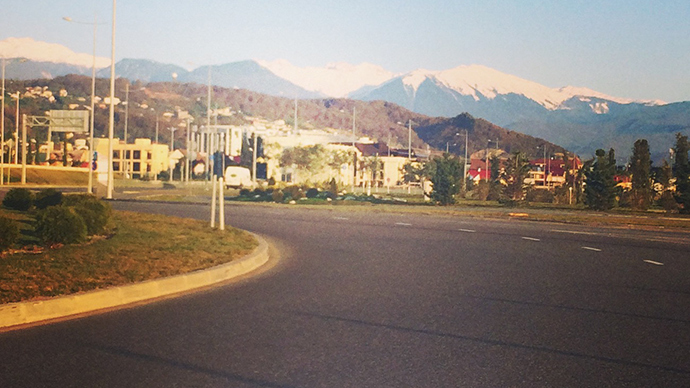 Almost a year after the Sochi Olympics wowed winter sports enthusiasts worldwide, it's possible to review the initial impact of their legacy. The former Soviet resort city has been transformed into a luxury destination the equal of anything in Europe.
"What are you doing in Sochi? Sure, it's a ghost town."
"How do you know that?"
"All the newspapers say it."
I've had that conversation (and variants of it) on numerous occasions since I first arrived in Sochi at the end of November. The Western press decided to create a narrative that Sochi was a 'white elephant' shortly after the Olympic Games and the reputational damage is hard to shake off.
However, if Russia's Black Sea pearl is a chalky proboscidean, the Moon is made of cheese.
Happily, many of the more credible elements in the mainstream media have finally seen the error of their ways and are suddenly issuing more balanced evaluations of the Sochi situation. Nonetheless, some of the usual suspects in Russia-bashing have yet to warm to reality, a concept they frequently struggle with.
Driving around Sochi at rush-hour, in traffic that's certainly not Moscow or Los Angeles gridlocked but definitely busier than any European resort that I have experienced, you'd almost wish the naysayers had been right. The city has been hopping this winter season as post-Olympic curiosity, a weak ruble and sheer bloody-minded patriotism attracted huge numbers.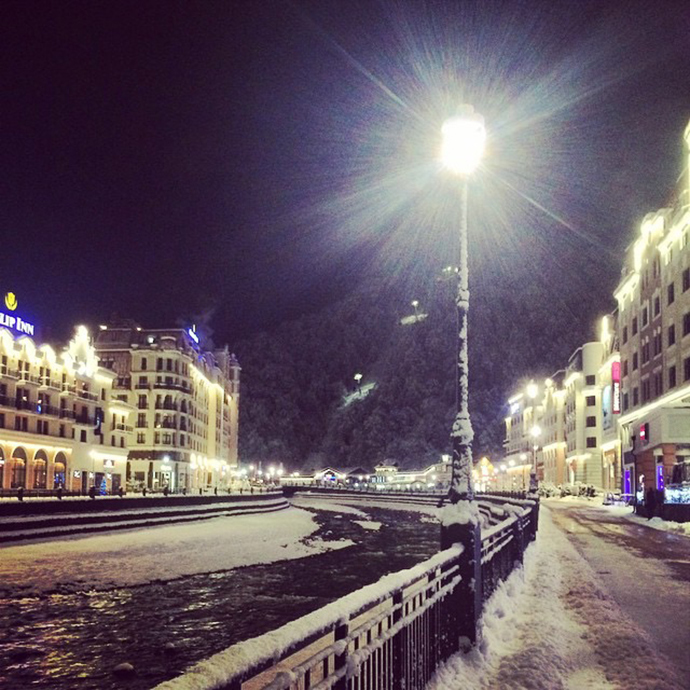 Myopic Propaganda
Of course, this doesn't suit many people. Here's a taste of some of the nonsense written about Sochi last year.
Only a few weeks ago, the perennially clueless Guardian wrote "the city now feels like a ghost town" — giving the population of 300,000 (which was roughly true in 1979) when it's in fact more than 420,000 (as of 2010, and probably higher now).
Every city has quiet areas if you look hard enough, even London - as The Guardian could easily confirm by taking the tube to parts of Knightsbridge or Hampstead.
The Interpreter, an anti-Russia propaganda blog based in the US, outdid itself in August by complaining that there were no tourists in Sochi, using photos of the mountain resorts to illustrate. As they were doubtlessly aware, this area is designed for winter sports. On the day of publication, August 21st, it was 29 degrees Celsius in Sochi. It had been 34 degrees a few days earlier. How stupid (or crazy) does someone have to be to imagine that anybody would be skiing in such conditions? That said, when it comes to opportunities for smearing people or nations, The Interpreter rarely lets facts get in the way.
The Daily Mail also got in on the act, using pictures from the southern limits of the city, around 50km from the center.
Meanwhile, in October, CNN decided to send a correspondent to report on the deserted mountain cluster.
On October 13th, when the piece was published, it was 23 degrees in Sochi. This probably explains why the winter sports area was empty. I don't know about you, but I'd fancy the beach more than a ski-trail in such weather.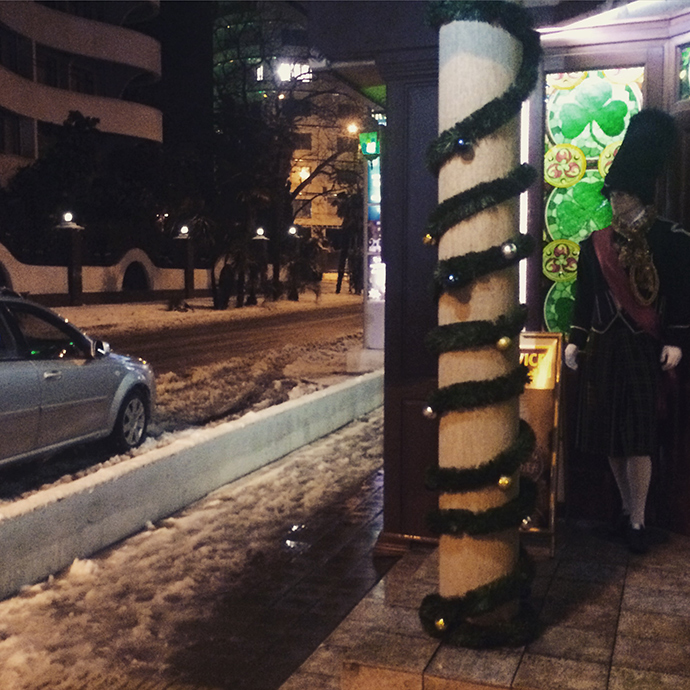 Reality makes a comeback
However, the tide has finally turned. This month, The Washington Post came to Krasnaya Polyana and almost told the truth. The once-venerable US newspaper did place too much emphasis on the ruble crisis being Sochi's saving grace but at least admitted that it wasn't the only reason.
"Skiing isn't a poor man's sport, and as many Russian tourists hitting the slopes at Krasnaya Polyana this month pointed out, they probably could have managed to pay for European trips if they had really wanted to. But in the current political climate, they just didn't," wrote Karoun Demirijian.
Bloomberg, to its credit, also dropped a well-researched article on how Switzerland's swanky St Moritz was losing out to its new Russian rival.
Anyway, enough media comparison - time for some facts. I've been in Sochi all 'winter' and have observed plenty of fun and frolics. Yes, it's true that the Olympic cluster, near the Abkhazian border, is a tad 'ghostly' on days when no events are being played.
World Cup preparations
A major issue is the fact that the centerpiece Fisht stadium is undergoing a massive renovation to transform it into a football venue before the 2018 World Cup. Aside from evenings when the Sochi Leopards (a professional Ice Hockey team) are playing, there's not much going on. It's worth noting that London's $800 million Olympic Stadium has been closed since 2013 as it is adapted for future use, also as a soccer stadium. I doubt there's much happening around there at night either.
On the other hand, Krasnaya Polyana is mobbed. Rather than worrying about lack of numbers, the biggest problem this winter has been too many visitors. All accommodation at the resort was fully booked long before the New Year holidays.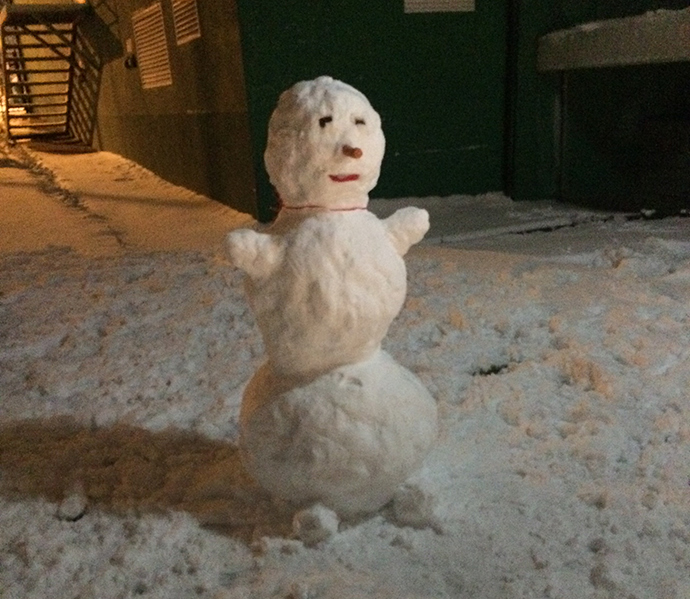 Instead of looking to attract tourists, the authorities had to discourage them. Prices of Ski lift passes were raised (to $205 for 6 days) and eventually restricted to hotel residents only. In December, officials advertised on TV asking local residents to stay away from Krasnaya Polyana in January to avoid overcrowding.
Far from the mountain cluster, in the city center, there are very few vacant shop units. Due to the ruble's travails and a general lack of economic confidence in Russia, prices have dipped (in dollar terms) but activity has yet to fall off. On the contrary, Sochi's business community are intensively preparing for what they assume will be a bumper summer as Russians eschew foreign destinations for domestic pleasures.
In the southern suburb of Adler, some hotels are presently extending, and one owner told me that he's already sold out 40 rooms for all of July and August. That said, he has one small problem, 10 of those haven't actually been built yet and construction workers are hard to find.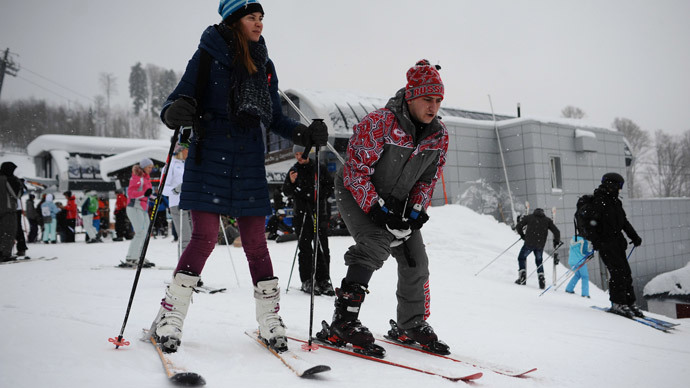 The Sochi reality and the myopic version of it presented by Russia-baiting sections of the Western press are two very different things. When faced with articles complaining of empty beaches in winter and deserted ski slopes in summer, it's hard to know whether to laugh or cry. The reality is that the mountain cluster is full to capacity this winter and all signs are that its sea equivalent will experience the same effect later this year.
That probably won't stop some from lamenting the lack of skiers in August or beach volleyball enthusiasts in February.
The statements, views and opinions expressed in this column are solely those of the author and do not necessarily represent those of RT.