​ISIS urges new attacks on 'infidel West' following Charlie Hebdo massacre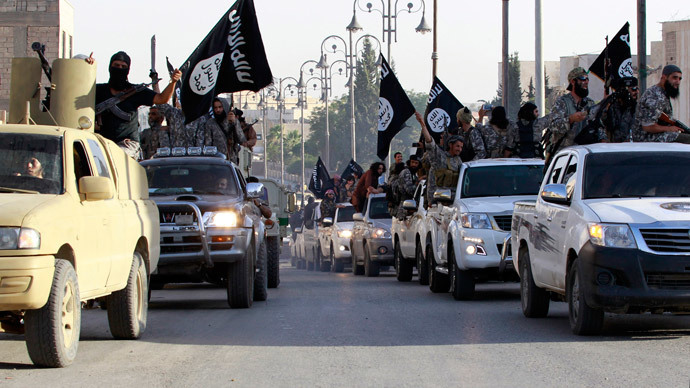 The Islamic State extremist group called on Muslims to initiate new attacks against Western targets, saying it would regard as "enemies" those who are able to carry out such assaults but fail to do so.
Abu Mohamed al-Adnani, spokesman and high-ranking leader of Islamic State (IS, formerly ISIS), called on Muslims to carry out attacks on "the Crusaders," while promising to go after them in their "Christian bastions," the recording said, as reported by AFP.
READ MORE:ISIS-affiliated gunmen in Libya storm Tripoli hotel, blow up car bomb & kill guards
The group would also treat as "enemies" those Muslims who had an opportunity to initiate such attacks but failed to do so.
The latest threat against Westerners comes after deadly assaults in Paris against Charlie Hebdo magazine and a kosher supermarket that left 17 people dead.
The attackers appeared to have no direct connections to the extremist group, which has cut a swath of terror and destruction across parts of Iraq and Syria, but the IS spokesman still praised the incident.
The recording also mentioned attacks last year in Australia, Canada and Belgium.
READ MORE: Israel FM Lieberman orders party to hand out free copies of Charlie Hebdo
Western intelligence agencies have been raising the alarm over the possibility of US passport holders receiving training in places like Syria and Iraq and then traveling to the West to carry out attacks.
You can share this story on social media: