US admits civilians might have died in coalition air strikes in Syria and Iraq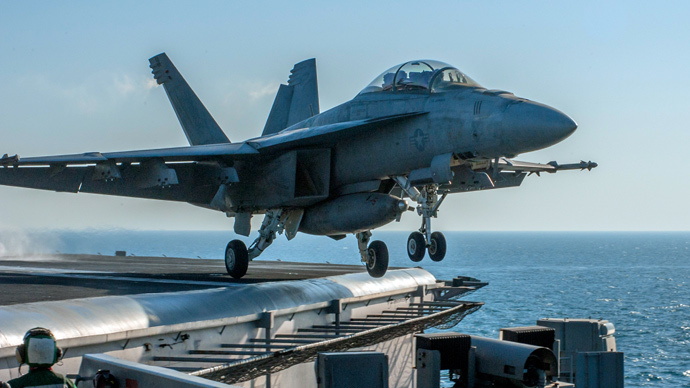 The US is reviewing the possibility that civilians may have died in coalition air strikes in Iraq and Syria. Central Command is carrying out the investigation and has admitted for the first time that members of the general public could have perished.
US Central Command is overseeing 18 incidents, in which civilians were possibly killed. Thirteen have already been dismissed; however, officials say that five merit further review. Defense officials added that two cases have warranted formal investigation.
"What I know is that Central Command is investigating several (of) what they believe to be credible allegations of civilian casualties," Pentagon spokesman Rear Admiral John Kirby told reporters, according to AFP.
READ MORE: Syria: US-led strikes failed to weaken ISIS
Speaking in December, Lieutenant General James Terry, the top commander of the coalition fighting the Islamic State, told reporters his organization took the utmost care about whom they were targeting. He also added that he was confident that no civilians had been killed just two weeks before the end of the year.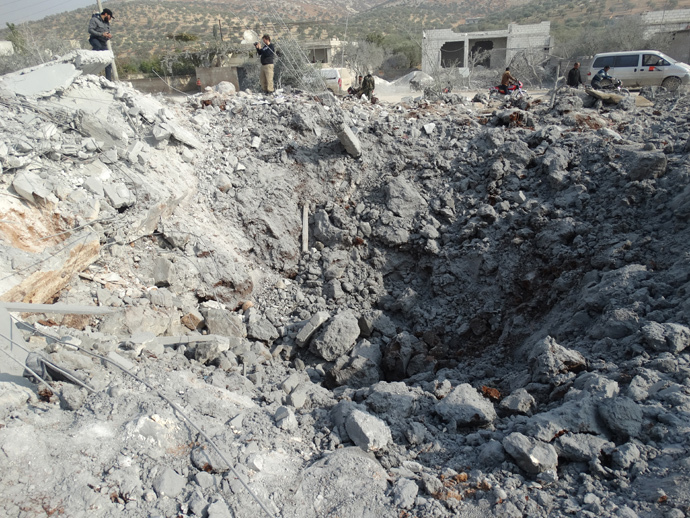 "We have some great capability in terms of precision," Terry said on December 18, speaking of airstrikes in Iraq and efforts to avoid hitting either civilians or friendly Iraqi forces, which was reported by AP. "To date, we've got a very good record. I am tracking no civilian casualties."
The Syrian Organization for Human Rights said in October that 32 civilians had been killed following the first month of coalition air strikes in Syria. The organization also added that 467 Islamic State militants had also perished.
As of January 5, the US has carried out 1,350 air strikes against Islamic State militants with 687 in Iraq and 663 in Syria, according to a Pentagon spokeswoman, as reported by Reuters. Kirby says that hundreds of militants have been killed, but he added they couldn't track all casualties and killing wasn't the aim.
READ MORE: ISIS executed nearly 2,000 people in Syria, mostly civilians, in 6 months – monitor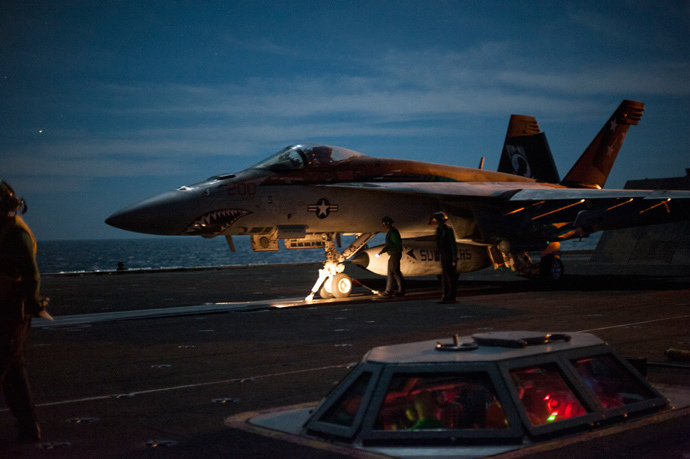 According to AFP, one US defense official, who spoke on condition of anonymity said: "It would be highly unlikely that there would be no civilian casualties at this stage in the air campaign." It has been difficult for the coalition to come up with an accurate number of civilians who may have died because they do not have a presence on the ground in Syria, and only a relatively small number of troops in Iraq. Therefore, the US has largely had to rely on local sources, such as NGOs (non-governmental organizations) for its information.
"The current environment on the ground in Iraq and Syria makes investigating these allegations extremely challenging. Traditional investigatory methods, such as interviewing witnesses and examining the site, are not typically available," said Major Curtis Kellogg, who is a spokesman for US Central Command.
"A source is generally deemed to be credible if the source provides verifiable information, such as corroborating statements, photographs or documentation that can help us determine whether an allegation is founded," Kellogg added.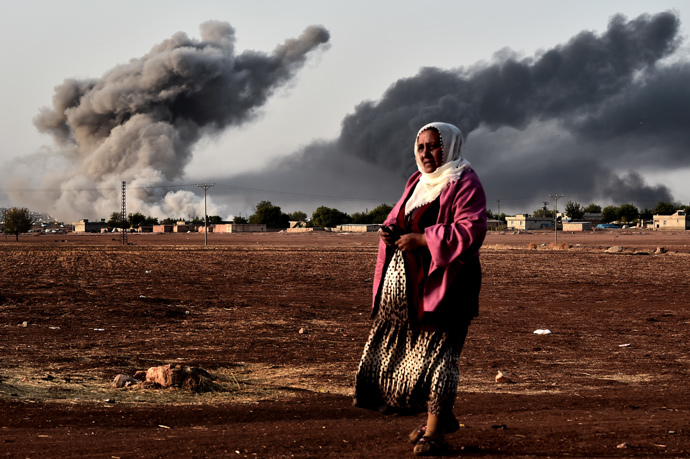 READ MORE: Airstrikes against Islamic State top $1bn, kill over 1,100 people
The two cases that are being investigated formally are believed to have occurred after December 18, 2014, when Lieutenant General Terry made his claims. According to Air Force Colonel Patrick Ryder, a spokesman for US Central Command said the assessments were the result of internal reviews and "not the result of allegations received from outside." He did not say where the other allegations came from but mentioned that "allegations come from various sources," including media reports, AP reported.
Air strikes against Islamic State militants began on August 8, 2014 in Iraq and were extended into Syria on September 23, 2014. The air campaign in Syria is aimed mainly at weakening the Islamic State's ability to conduct and sustain military operations in Iraq, where it controls key portions of the country's north and west.
The US has been joined in airstrikes in Syria by Bahrain, Jordan, Saudi Arabia and the United Arab Emirates. The US-led coalition conducting airstrikes in Iraq includes Australia, Belgium, Canada, Denmark, France, the Netherlands and Britain.
You can share this story on social media: