ISIS takes 170 men hostage in N. Iraq in search for flag-burners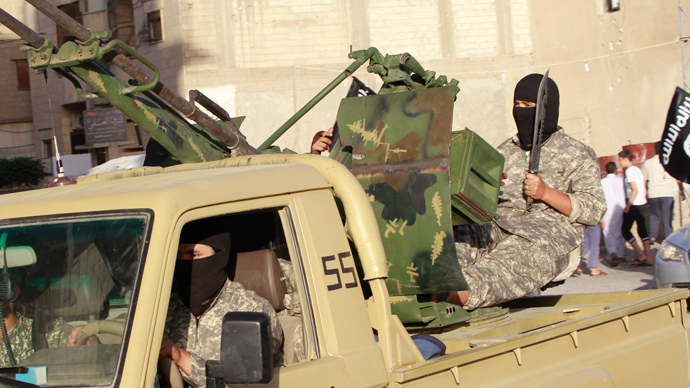 Islamic State militants have kidnapped at least 170 men in two villages in northern Iraq, officials and locals said. The jihadists are reportedly searching for people who burned their flags.
READ MORE:Civilian death toll in Iraq doubles to 17,000 in 2014 'due to rise of ISIS'
The men were abducted from the villages of Al-Shajara and Gharib in Kirkuk province Friday. Earlier it was reported that two flags of IS (also known as ISIS or ISIL) were burned in the area.
"Members of the [IS] organization who were driving around 30 vehicles took the kidnapped [people] to the center of Hawijah [town]," an intelligence officer told AFP.
READ MORE:Kids' crusade: ISIS abducting & indoctrinating children – UN
Hawija, with about 450,000 inhabitants, has a jihadist court and a prison.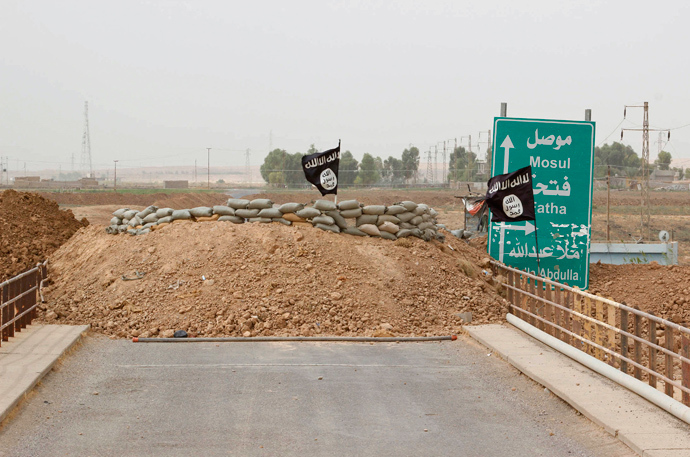 Women from Al-Shajara village asked the extremists not to harm their men, a villager said. The extremists replied that they were planning to punish only those responsible for burning of the flag.
The Gharib resident said that IS fighters took about 90 men from his village, adding that they were searching for 15 men who set ablaze the militants' flag there.
READ MORE:'Terrifying' UN report details ISIS war crimes in Iraq
Islamic State jihadists have repeatedly turned to mass detentions of residents in Iraq and Syria. In September, the group took 50 people in Kirkuk province after locals burned an IS flag and attacked one of their positions.
Since the IS lightning advance this year, the insurgents have committed systematic human rights abuses – including mass executions, abducting women, and using girls as sex slaves, according to a UN report.
About 1.8 million Iraqis have been forced to leave their homes. More than 500,000 Yazidis and other religious minorities have fled Islamic State attacks in northern Iraq since June, most to the semi-autonomous region of Iraqi Kurdistan.
READ MORE:Italian women held hostage by Syrian Islamists 'appeal for salvation' in video
In areas of Iraq controlled by the Islamic State, trials have been conducted by self-appointed courts where people, including Sunnis, have been condemned to death for breaking Sharia law.
Islamic State has also carried out indiscriminate destruction of places of cultural and religious significance which do not conform to its takfiri doctrine. Under the doctrine, Sunni militants justify their actions by branding others as apostates.
You can share this story on social media: