Civilian death toll in Iraq doubles to 17,000 in 2014 'due to rise of ISIS'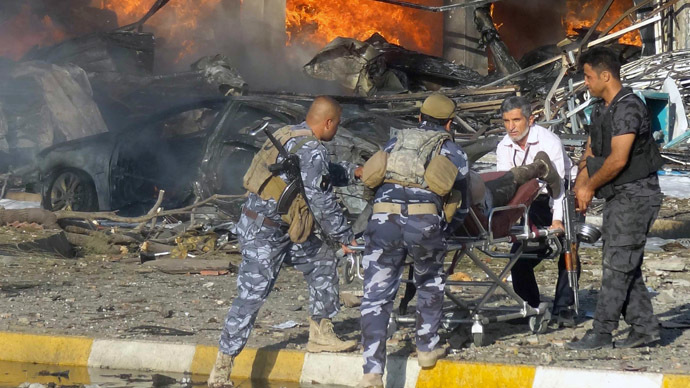 The number of civilians killed in Iraq in 2014 doubled from 9,743 in 2013, while compared to 2012, the number has grown nearly four times, Iraq Body Count reports.
"These numbers do not include combatant deaths, which even by the most cautious tallies have also seen a sharp rise in 2014," the group said in its report.
24 civilians killed in #Iraq 31 December. 1,190 in December. 17,073 in 2014.

— Iraq Body Count (@iraqbodycount) January 1, 2015
Last year's is the highest death toll since 2006-07, and IBC links it to the rise of Islamic State (also known as ISIS, or ISIL) as a major force in the conflict, the Iraqi military response and the bombing campaign by US and coalition air forces.
Iraq Body Counts' estimates:

Baghdad: 4,767 deaths

Anbar: 3,623 deaths

Salah Al Din: 2,550 deaths

Ninewa: 2,367 deaths
Baghdad has become the deadliest Iraqi city for civilians, where 4,767 civilians have been killed in violence. In Anbar province the death toll reached 3,600 with half of them - 1,748 people – being victims of the Iraqi military daily air strikes, the report says.
READ MORE: ISIS 'launches new chlorine gas attack' in Iraq's Anbar – report
A number of those killed by the Islamic State in provinces of Salah al-Din and Ninewa have also "contributed significantly" to the Iraq Body Count's statistics.
In the meantime, the Iraqi government has also issued its numbers of people killed during 2014. Official death toll, however, is lower – 15,000 deaths. The government has called 2014 the deadliest year since 2007.
The monitoring group estimates that 4,325 were killed by the IS across the reviewed area while 1,748 civilians were reported killed by Iraqi airstrikes.
For the first time since 2011, the US coalition's actions have been directly linked to deaths among civilians. The group said 118 civilians were reported killed by Western airstrikes.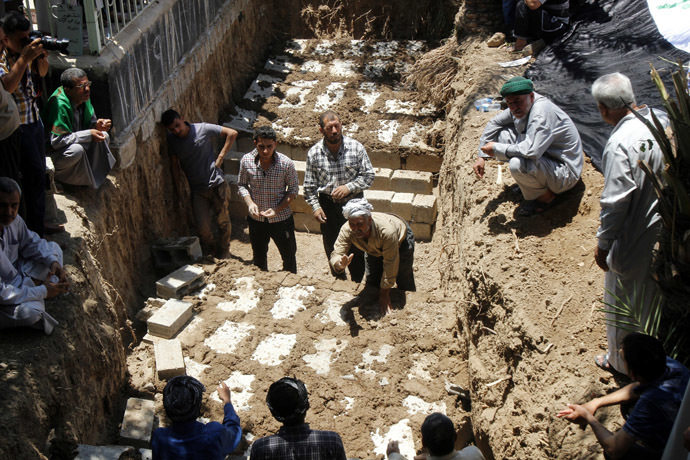 A further 10,858 civilians were reported killed by unidentified actors, IBC concluded.
However, this death toll does not include combatant deaths, meaning that the combined number could be as high as 47, 000 people.
The IBC says that combatant deaths range from 4,000 to 30,000 people, which suggests that the total deaths from war-related violence in 2014 is between 21,000 and 47,000 people, "making it one of the three worst years of the conflict that began nearly 12 years ago."
Another monitoring group, the Britain-based the Syrian Observatory for Human Rights, has also released its figures from Iraq's neighboring state, where civil war started in 2011. Last year saw an intensification of the fighting amid the Islamic State offensive.
READ MORE: ISIS executed nearly 2,000 people in Syria, mostly civilians, in 6 months – monitor
According to the group's data, 33,278 civilians, including 3,501 children and 1,987 women, were killed in 2014, while the combined death toll for 2014 is 76,000 people.
You can share this story on social media: