ISIS 'launches new chlorine gas attack' in Iraq's Anbar – report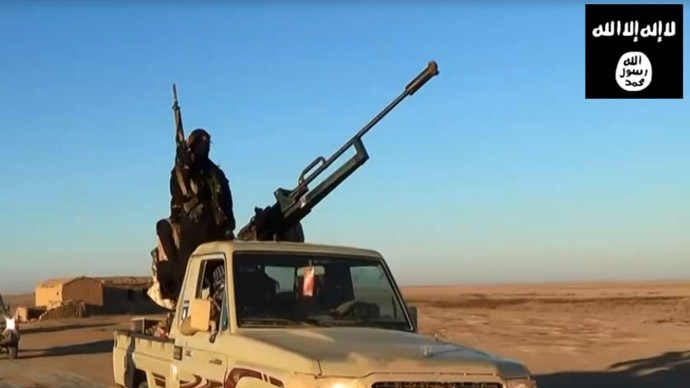 Islamic State militants have reportedly shelled a city in the western Iraqi province of Anbar with chlorine gas-imbued missiles, media reports citing security sources say. The attack is said to have targeted a district with trapped and starving civilians.
This is not the first time that Islamic State (IS/ISIS/ISIL) jihadists are reported to be using chemicals against people, as Iraq previously confirmed a chlorine gas attack against security forces dating September 15.

This time, however, the attack could have targeted civilians besieged by the militants.

"The ISIL terrorists bombarded Baghdadi district of western Anbar province with mortar shells loaded with chlorine gas," IraqiNews.com reported late on Wednesday, citing an unnamed security official.

According to Press TV, the attack took place in the city of Hit, which lies to the northwest of the provincial capital of Ramadi and has come under constant shelling.
READ MORE: 'Horrors of sexual violence': Yazidi women forced into slavery, commit suicide, Amnesty says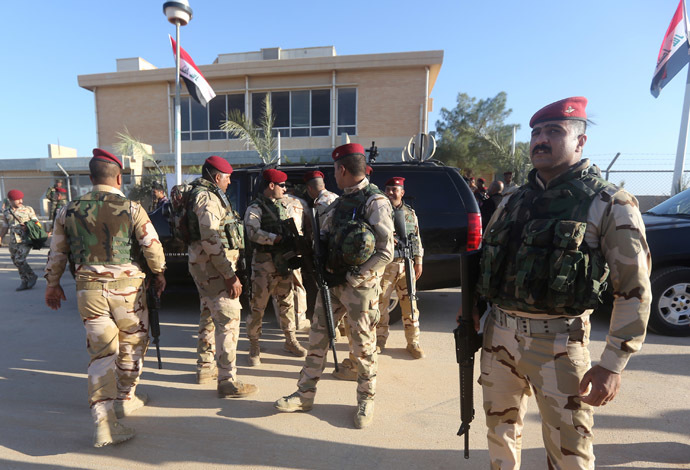 Media reports described the situation in the city's district as dire.

"Baghdadi district suffers from lack of food staff, medical supplies and milk for children which caused death for four children," the security source said, adding that the people are also suffering from water shortages due to ISIS.
The militants reportedly stopped local water pumps and positioned snipers to prevent authorities from entering the area to fix them.

Earlier on Wednesday, the Islamic State also claimed to have shot down a Jordanian Air Force jet with an anti-aircraft missile over eastern Syria. While Jordan has confirmed a pilot was captured by the militants, the US military's Central Command has denied that the plane was downed by ISIS, citing its own evidence.
READ MORE: Jordanian pilot captured by ISIS after jet downed over Syria
You can share this story on social media: