Italian women held hostage by Syrian Islamists 'appeal for salvation' in video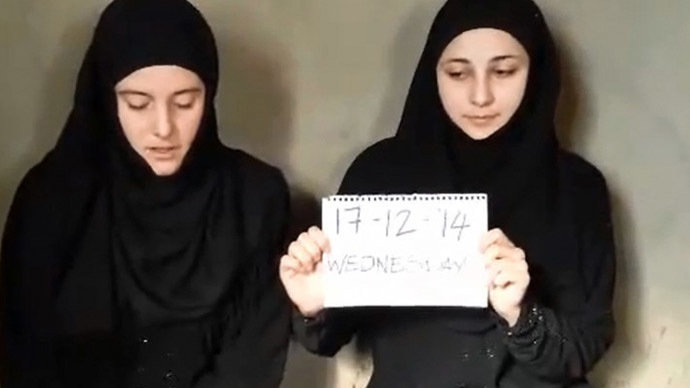 A freshly released video apparently shows two young female aid workers abducted in Syria last summer, appealing for the Italian government to save their lives.
The video, uploaded to YouTube on December 31, shows two young women dressed in black clothes covering their entire bodies except faces and hands. One, apparently Vanessa Marzullo, is reading a brief statement in English, while the other, apparently Greta Ramelli, is holding a piece of paper that reads "17.12.14 Wednesday."
"We are Greta Ramelli and Vanessa Marzullo," Marzullo says in the 24-second video clip. "We supplicate our government and its mediators to bring us home before Christmas. We are in big danger and we could be killed. The government and mediators are responsible for our lives."
The Italian Foreign Ministry declined to immediately confirm the authenticity of the video. Italy's La Repubblica newspaper talked to Marzullo's father, Salvatore, who said he had "no words" in response to the video.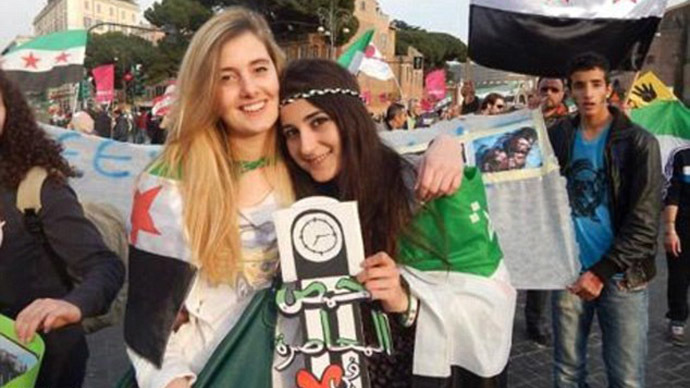 Marzullo and Ramelli, both 21, were abducted near Aleppo in northern Syria on the night of August 1, three days after arriving there with a humanitarian mission. For both it was their second trip to the war-torn country.
Since then, the two women have been reportedly sold on by several militant groups operating in Syria, La Repubblica says, citing Arab media. They are believed to be currently held either by the Al-Qaeda-linked Al-Nusra Front or their fearsome allies, Islamic State.
Among their other atrocities, Islamic State is notorious for staging executions of foreign hostages for propaganda videos. It was not immediately clear whether the Christmas deadline set in the statement was observed, or whether missing it resulted in any repercussions for the hostages.
You can share this story on social media: