Wings clipped? US to regulate drone usage in 2015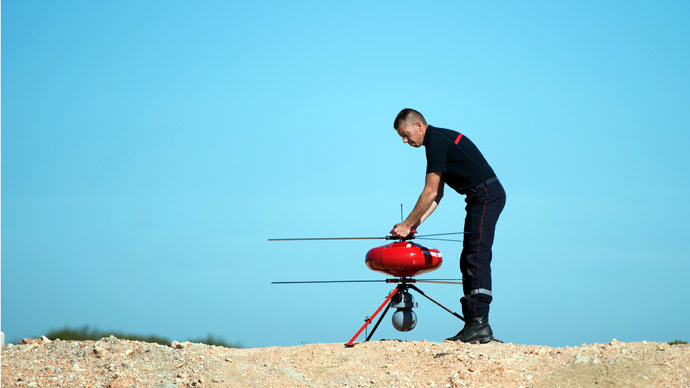 Commercial drone operations are likely to be regulated in 2015 in the US, which possesses the world's biggest military drone fleet. Professional pilots are concerned about possible collisions between drones and manned aircraft.
Authorities in the US have been working on 'drone rules' for practically a decade, yet the two versions presented over that time failed to comply with expectations of either the Transportation Department or the White House, AP reports.
The Federal Aviation Administration (FAA) has been promising to make the 'drone rules' public by the end of this year, but industry officials believe the document is likely to be ready in January.
Even though their approval by Congress is practically guaranteed, the definitive version of the commercial drone regulations will take years.
As of today, commercial drone flights in the US are banned with a small number of exemptions.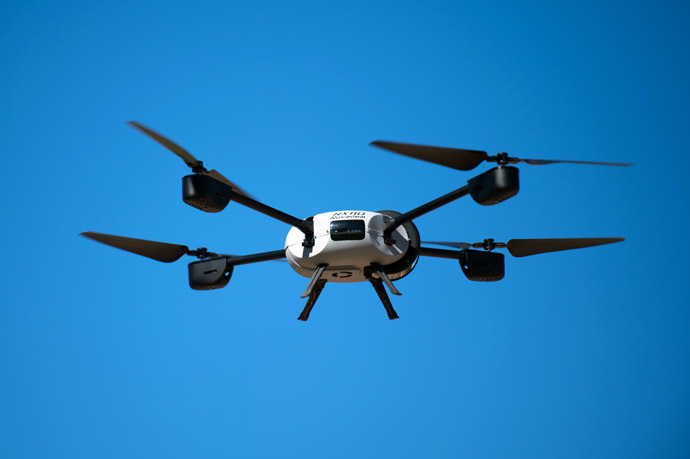 The FAA is obliged to integrate drones into the US air traffic by September 30, 2015, and it is highly unlikely that the deadline will be met.
The 'drone bill' is expected to present quite a number of exact regulations for use of unmanned aerial vehicles (UAVs) within the American aviation system.
Though the agency would really like to equal drone operators and plane pilots, with all educational and licensing efforts applied, this is not likely to happen.
US FAA is expected to have harsh regulations for drones, including requiring a pilots license (!) http://t.co/B0ckNxcnF4

— Ross Dawson (@rossdawson) November 24, 2014
The drone rules in the US are long overdue, as corporations like Google or Amazon have been investing heavily in the promising drone industry. But more substantial investments will pour into drone companies once UAVs are allowed to fly commercially.
READ MORE: Amazon applies for approval of delivery drones
"We need some sort of process that allows some of the low-risk operations," said Jesse Kallman, the head of regulatory affairs for Airware, a drone technology company backed by Google Ventures. In the meantime, the Google[x] subsidiary is already testing delivery drones in Australia.
READ MORE: 'Project Wing': Google tests drone deliveries in outback Australia
"We in Congress are very interested in UAS [unmanned aerial systems]...We understand UAS are an exciting technology with the potential to transform parts of our economy," chairman of the House Transportation and Infrastructure Committee, Republican Bill Shuster said at a hearing this month.
According to the Association for Unmanned Vehicle Systems International trade group, the annual foregone benefits in the US from not using drones are estimated to exceed $10 billion.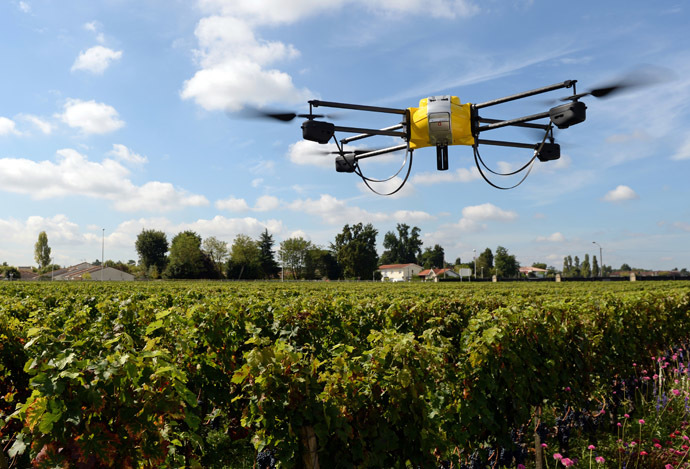 Air traffic safety comes first
The existing FAA regulations allow Americans to fly small drones for recreational use at least 8 km (5 miles) away from any airport and on altitude no more than 120 meters (400 feet).
Drone use is prohibited at night and a drone operator must always keep the UAV in sight. These two rules are actually a major stumbling block in the way of commercial drone use, because they nullify the principle advantages of drones.
Each drone requires an operator, while the range of UAV operation is greatly decreased and the service will be limited to daylight hours only.
Good news for drone industry is that the FAA might soon propose a "risk-based" blanket exemption from regulations for small drones weighing less than 2.25kg (5lbs). The government in neighboring Canada has already approved such blanket exemption for very small drones.
So not only has the Canadian Government figured out what drones are, they've given us regulations for them? pic.twitter.com/TlAAoglRXj

— demize95 (@demize95) December 14, 2014
Commercial pilots distrust drones
Modern drones are not 'smart' enough to detect and evade other airborne objects.
The principal headache the civil aviation is having in relations of drones is unauthorized use of private UAVs near airports and at high altitudes, where manned aircraft are flying, sometimes in clouds or fog. Such near-miss incidents happen in the US on a practically daily basis.
READ MORE: Drone near-misses with piloted aircraft surge in US airspace – watchdog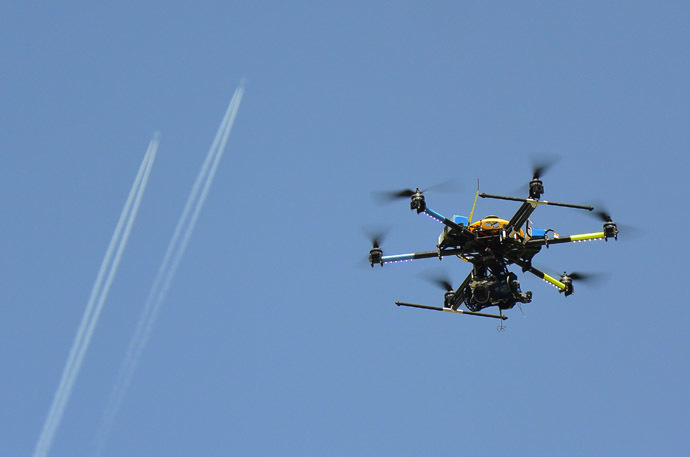 From June to November 2014, there were at least 25 episodes when drones came way too close to manned aircraft, sometimes almost colliding with them, reported the Washington Post in late November.
READ MORE: 'Reckless or malicious' civilian drone use 'harassing' public – police
"As a (Boeing) 737 captain, I'll be damned if myself and 178 other people are taken down by a 12-pound (5.4kg) or a 50-pound (23kg) or a 150-pound piece of metal coming through my windshield," said Ben Berman at a recent forum organized by the Air Line Pilots Association.
Pathfinders of drone regulations
A presentation of toughened drone rules is also expected from Australia's Civil Aviation Safety Authority (CASA), reports the Sydney Morning Herald.
In Australia, drones are also could be operated at daytime only, at least 5km from any airport and at altitudes no more than 120 meters.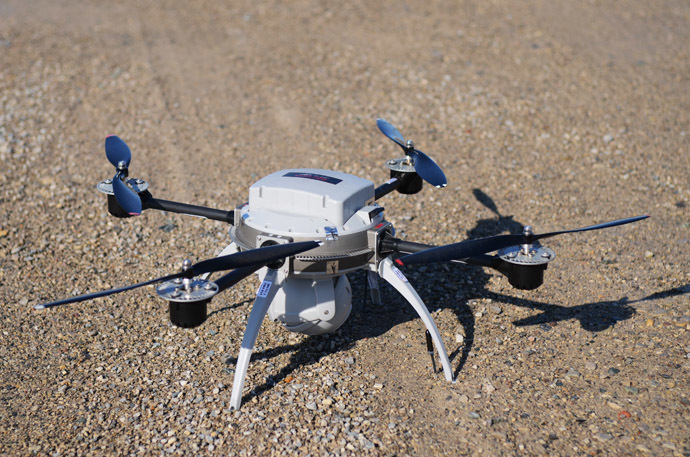 Drones must be operated at least 30 meters away from people and are prohibited from flying over populated areas, such as public beaches, or sporting events.
In Europe the situation with the use of civilian UAVs is pretty much the same.
In April this year, the European Commission proposed tough new standards be established to regulate the operations of civil drones.
"The aim is to allow European industry to become a global leader in the market for this emerging technology, while at the same time ensuring that all the necessary safeguards are in place," the European Commission stated.
You can share this story on social media: