​Starvation as warfare: Pro-Kiev forces 'block food, medicine, aid from reaching east'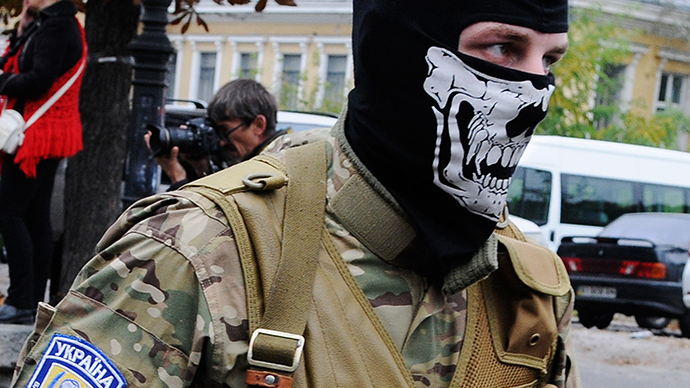 Ukraine's pro-Kiev volunteer battalions are preventing delivery of humanitarian aid to rebel-held areas in the east of the country, Amnesty International reported. Kiev earlier launched an economic blockade of the war-torn regions.
Volunteer battalions were formed in Ukraine in the wake of the February armed coup in Kiev, amid a general deterioration of the regular police force. Partially funded by several Ukrainian oligarchs and answerable to the Interior Ministry, the battalions became a legal entity to turn radical forces behind the overthrow of the country into paramilitaries. The battalions were used to stamp out dissent and later to fight against rebel forces, which rose up in eastern Ukraine to oppose the coup-imposed government in Kiev.
READ MORE: UN rights watchdog accuses Kiev forces of torture, inhumane treatment of civilians
Members of some battalions like Aidar don't hide their Nazi leanings and have been reportedly involved in various violent crimes, such as extortion, kidnappings and unlawful killings. And now they are increasingly involved in preventing humanitarian aid reaching the war-ravaged regions, according to Amnesty International.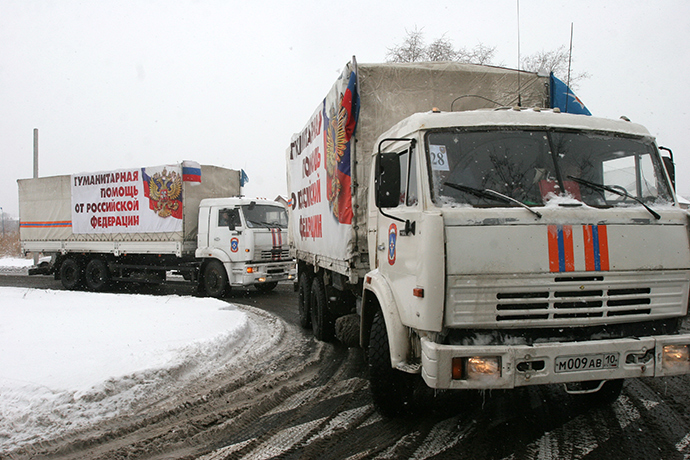 "As winter sets in, the already desperate situation in eastern Ukraine is being made even worse by the volunteer battalions preventing food aid and medicine from reaching those in need. It is no secret that the region is facing a humanitarian disaster with many already at risk of starvation," said Denis Krivosheev, acting Director of Europe and Central Asia for Amnesty International.
"These battalions often act like renegade gangs and urgently need to be brought under control. Denying food to people caught up in a conflict is against international law and the perpetrators must be held to account."
The human rights organization points the finger at Dniepr-1 and Aidar as being the ones seizing humanitarian aid, but says the Donbass battalion and other paramilitary associated with the Right Sector right-wing movement are also taking part.
READ MORE: Ukrainian battalion leader-turned-MP ready to 'organize blasts in Russia'
The battalions say the food, clothing and medicine meant for the needy in eastern Ukraine are aiding rebel forces. They are also demanding the release of prisoners held by the rebels as a condition for granting aid to the east.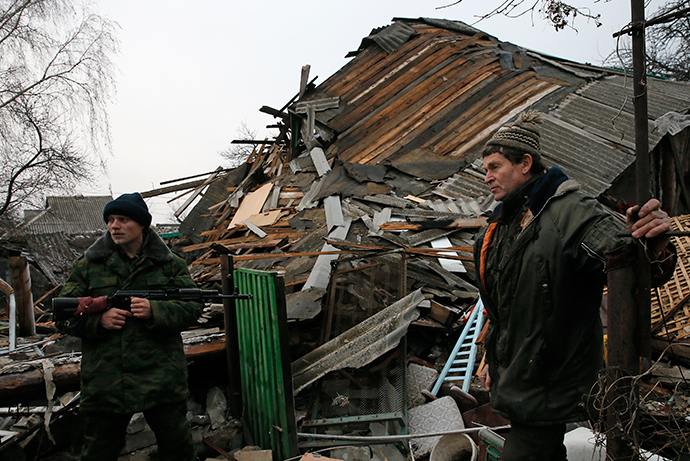 At least four convoys sent by the Rinat Akhmetov foundation have been blocked by the pro-Kiev troops last week alone, Amnesty said. Akhmetov is one of Ukraine's richest businessmen with assets partially located in the region devastated by the hostilities.
"Checking the content of humanitarian convoys crossing the frontline is one thing. Preventing it is another. Attempting to create unbearable conditions of life is a whole new ballgame. Using starvation of civilians as a method of warfare is a war crime," Amnesty's Krivosheev said.
The battalions' actions reflect the Ukrainian government's wider policy, which has launched a de facto economic blockade of the rebel regions. Kiev stopped all banking operations in the east of the country, dismissed officials, stopped funding public services and took other measures, which left the population in the rebel-held areas isolated.
READ MORE: Ukraine scraps human rights treaty for rebel areas, cuts services, freezes banks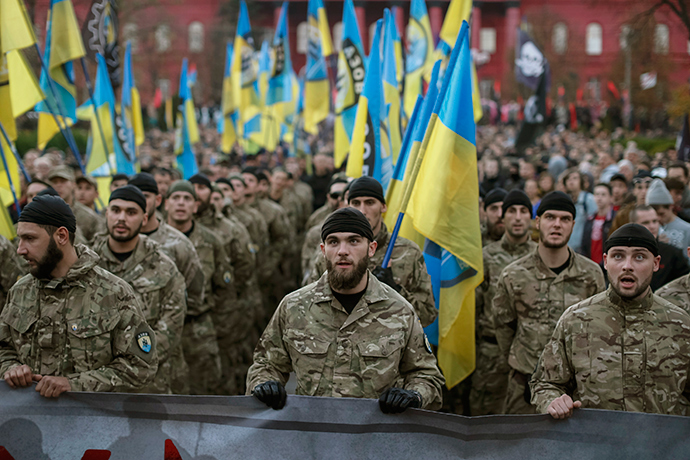 Kiev has also tried to obstruct deliveries of humanitarian aid from Russia, refusing to allow them on various pretexts. Moscow eventually chose to deliver the aid without Ukraine's consent, with Kiev and its foreign supporters calling this a violation of Ukraine's national sovereignty.
Russia has so far sent more than a dozen aid convoys to the Donetsk and Lugansk regions, but they are hardly enough to meet the needs of the areas. With its economy in gridlock, many facilities and infrastructure destroyed by Ukrainian artillery and airstrikes, a massive exodus of refugees and chaos affecting self-governance, eastern Ukraine is on the brink of plunging into a massive humanitarian catastrophe.