UN rights watchdog accuses Kiev forces of torture, inhumane treatment of civilians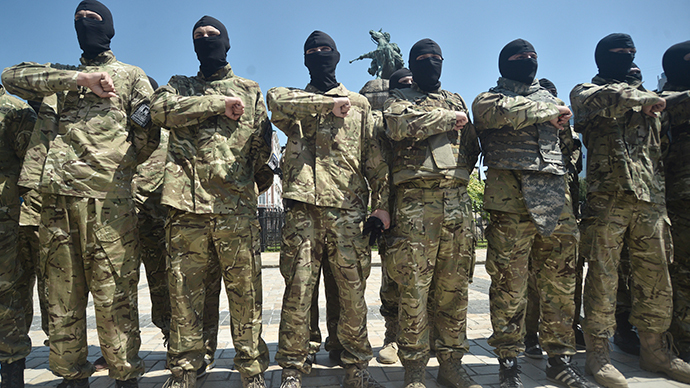 Kiev-controlled volunteer battalions and the Ukrainian Security Service are involved in an increasing number of human rights violations including torture and forced disappearances of those suspected of "separatism," according to a UN OHCHR report.
The report by the UN High Commissioner for Human Rights says that Kiev's actions in eastern Ukraine to "restore order" have led to "arbitrary detentions, torture, and enforced disappearances of people suspected of 'separatism and terrorism'. Most of such human rights violations appear to have been perpetrated by certain voluntary battalions or by the Security Service of Ukraine (SBU)."

The eighth OHCHR report on the human rights situation in Ukraine released on Monday added that the procedural rights of people have not always been observed, with reports of ill-treatment and reprisals upon release.
The report, which covers from November 1-30, says the Office of the Military Prosecutor has not taken any actions to investigate the "considerable" number of allegations of human rights violations, "including looting, arbitrary detention and ill-treatment by members of certain voluntary battalions such as Aidar, Azov, Slobozhanshchina and Shakhtarsk."
For instance, OHCHR says that raids carried out by armed masked men in uniforms without insignia on 85 homes in the district of Krasnyi Lyman have led to a large number of forced disappearances. Those interviewed by UN staff reported being beaten and intimidated to "confess to participation in the armed groups."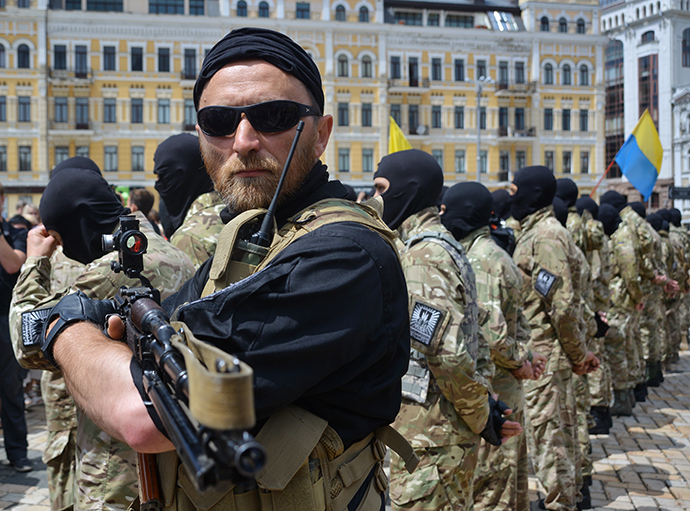 In another instance, the UN report cites an interview of a man who claims to have been arbitrarily detained by the Ukrainian Security Service (SBU) and kept incommunicado for two months in the SBU building in Kharkov.
Furthermore, the report notes that authorities are also lagging behind investigating more than 300 cases of shelling civilian areas.
"The indiscriminate shelling of built-up areas continued with over 100 incidents reportedin November alone," the report highlights.
READ MORE:Russia calls for intl probe into Ukraine burials with signs of execution
In regards to a number of mass graves found in the conflict-torn eastern Ukraine, the report says that "no clear evidence of mass summary executions either by the armed groups or by the Ukrainian armed forces have been revealed to the public so far."
The UN mission also blames anti-Kiev forces for human rights abuses, namely "killings, abductions, torture, ill-treatment, sexual violence, forced labour, ransom demands and extortion of money by the armed groups."
The UN says that 4,707 people have died and another 10,322 have been wounded in the Ukraine conflict over the past nine months.
You can share this story on social media: